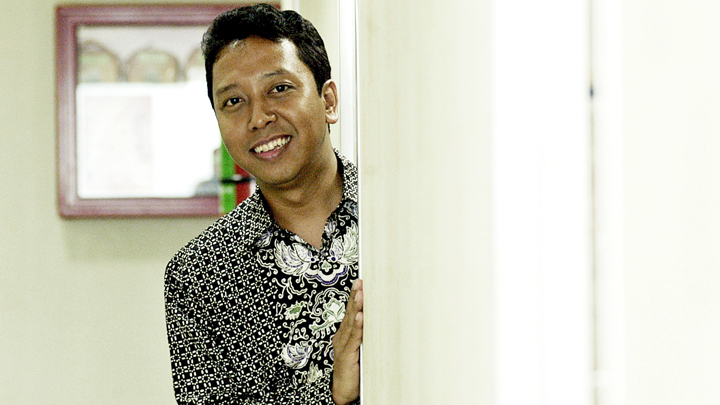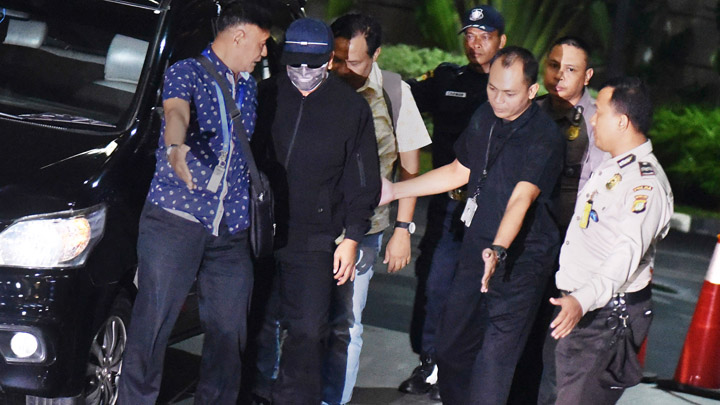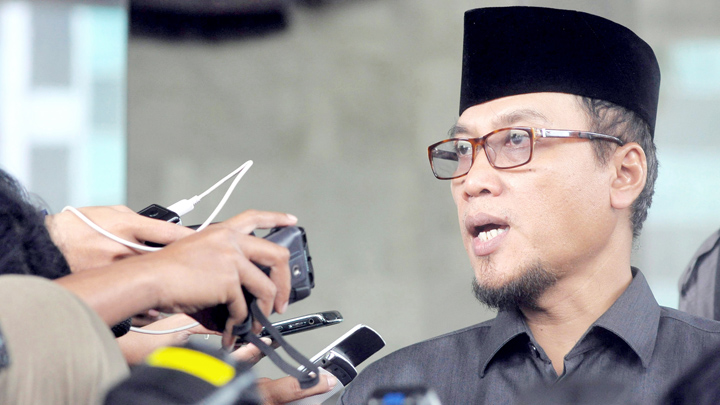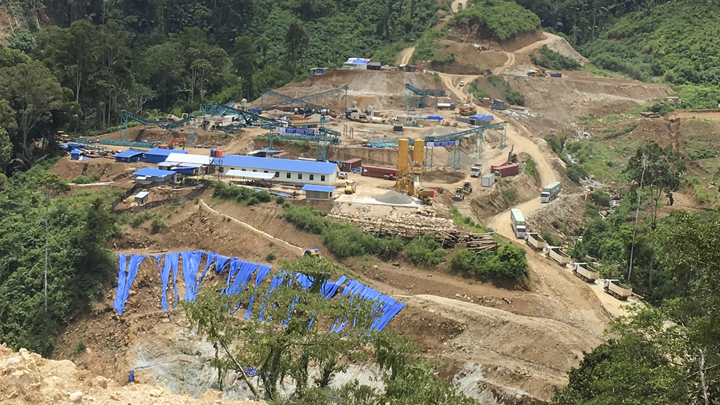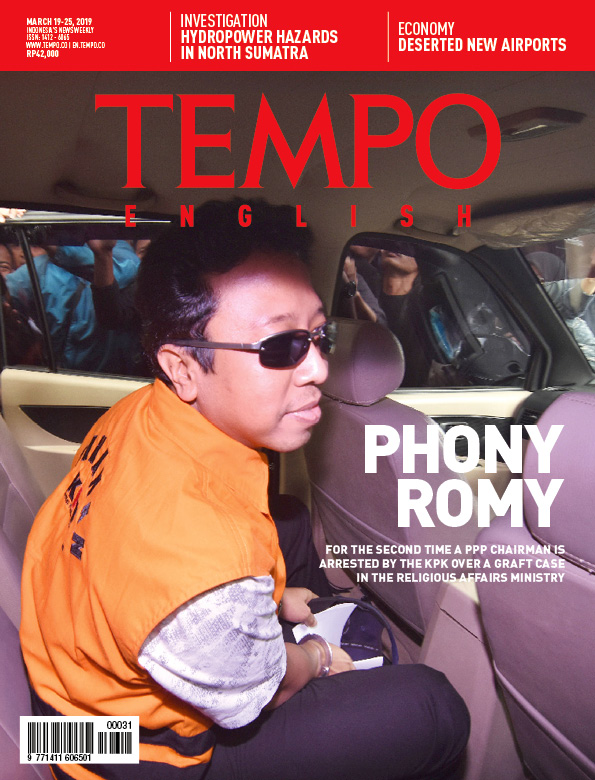 Edition 18 March 2019
Economy
Economy
Food Preservatives from Chicken Coops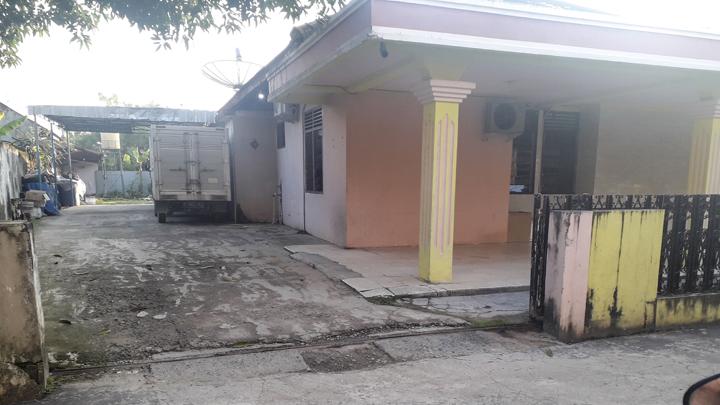 Food preservatives have become latent hazards in South Sumatra. A number of findings indicate that many food processing industries use the chemical solution; tracing back its origins to a farming company, Agrinusa Jaya Santosa, Japfa's subsidiary.
A Breivik-Inspired Terrorist Attack
An Australian man shot and killed worshippers at two mosques in the town of Christchurch in New Zealand. One Indonesian is among the dead victims.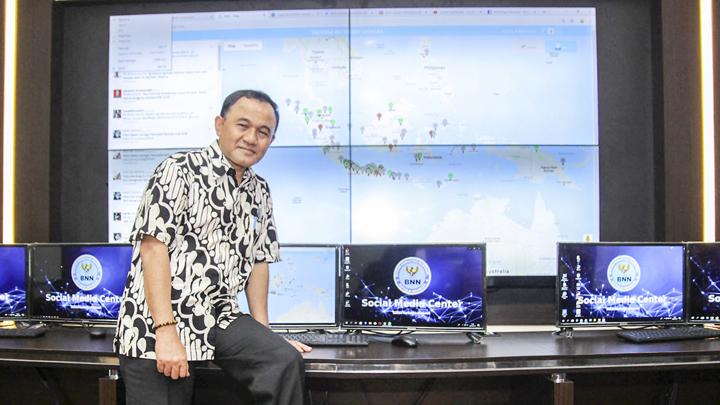 For Sure We'll Nab Dealers
Chief of the National Narcotics Agency, Commissioner General Heru Winarko: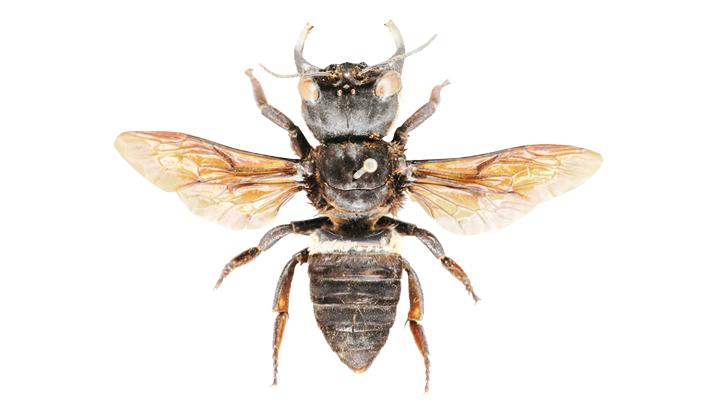 The Giant Bees
The world's largest bee species, previously thought as extinct, is apparently still found in Halmahera, North Maluku. The endangered species is hunted by collectors.
Photo
Picture Window
Silence Is Golden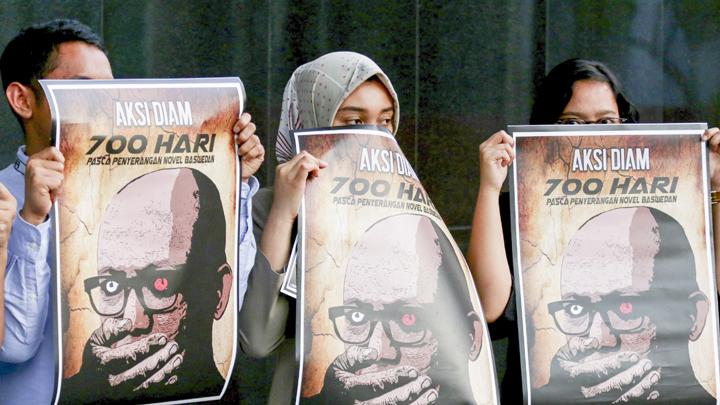 Anti-Corruption Civil Society Coalition activists stage a silent rally to mark the 700 days of the attack on Novel Baswedan, at the Corruption Eradication Commission (KPK) building in Jakarta, Tuesday, March 12. They demand President Joko Widodo to form an independent fact-finding team to solve the case of acid attack on the KPK investigator. ANTARA/Rivan Awal Lingga
Sidelines
One day in the 4th century BCE, Alexander heard there was an eccentric philosopher living in Athens. The young Macedonian king wanted to know more about Diogenes.
Easy to Read and Trustworthy
Subscribe
Get 45% discount on every TEMPO subscription package purchase.