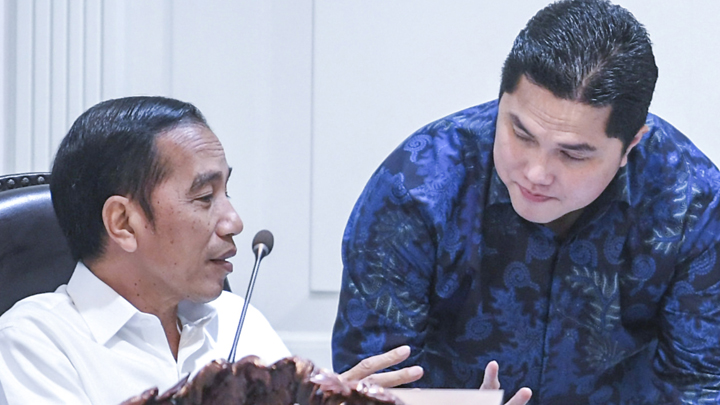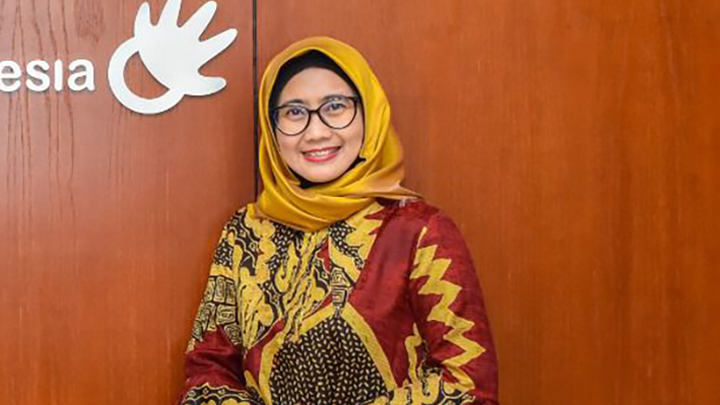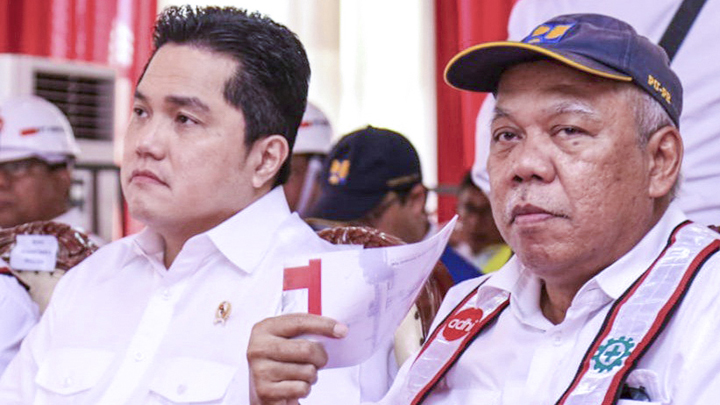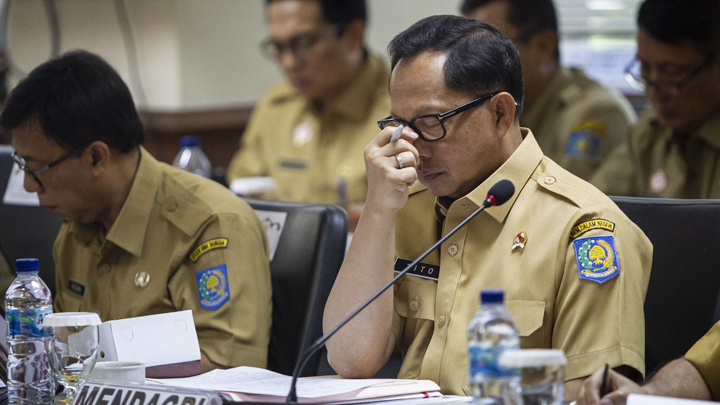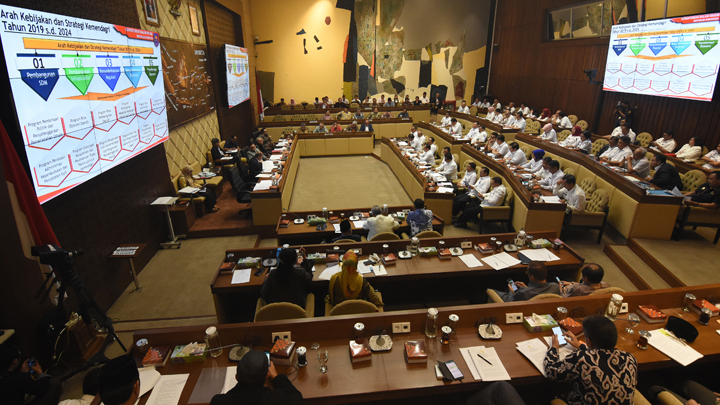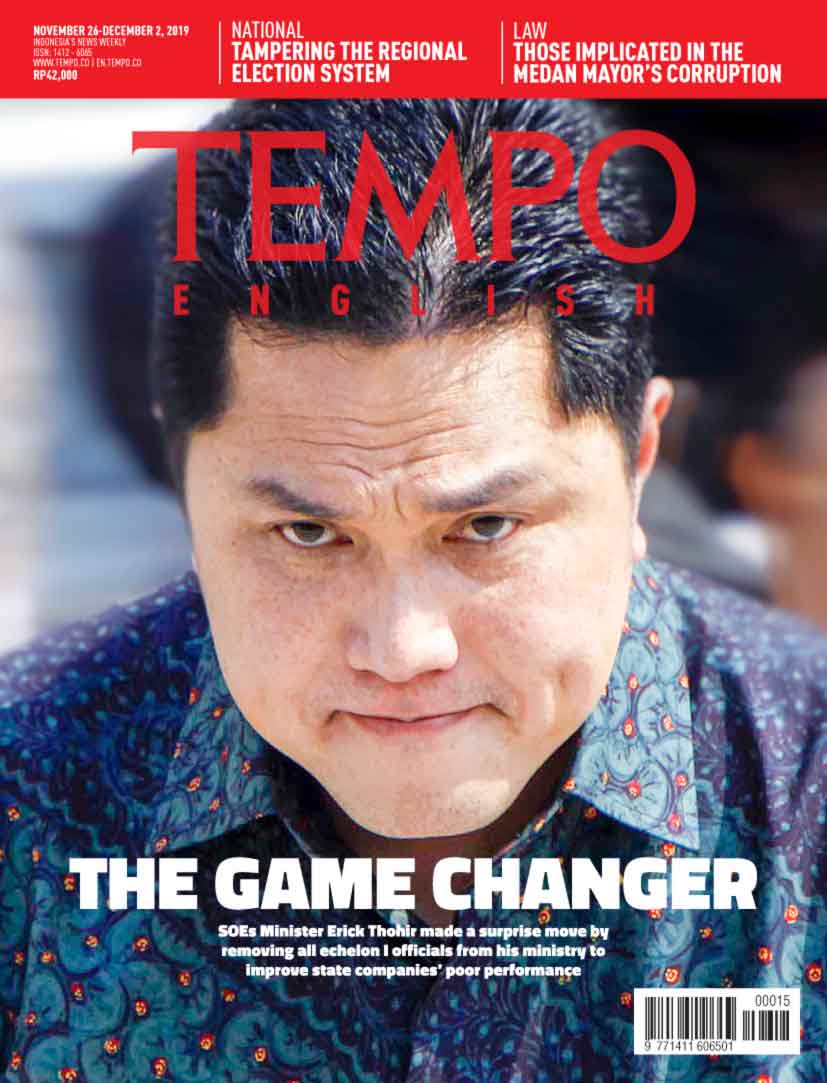 Edition 26 November 2019
Arts
Arts
Stelarc: Installation of augmented parts come from my own cells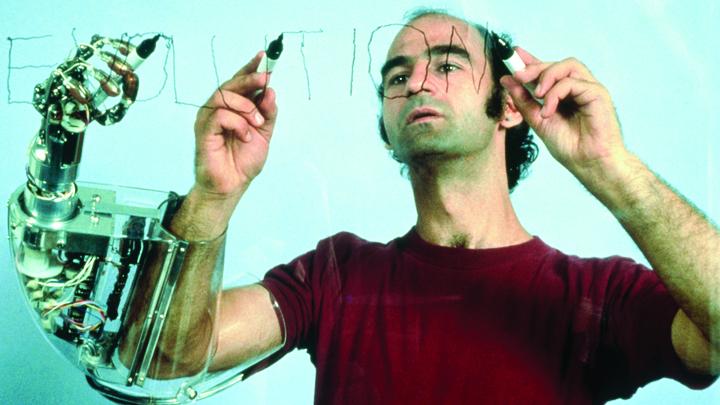 IN each of his performances, Stelarc remains expressionless, even when he is being pierced by metal hooks and hung in mid-air.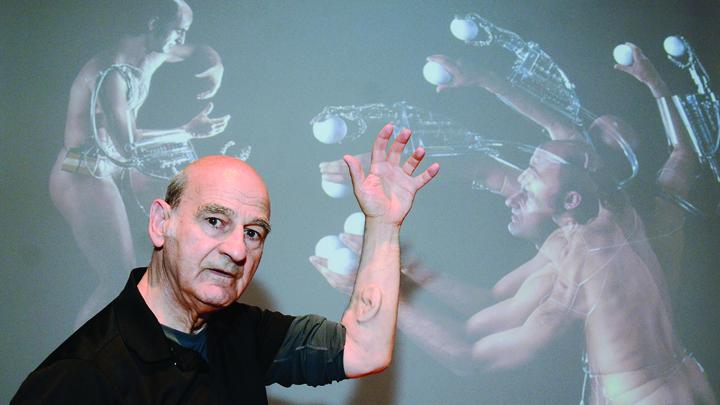 Stelarc, A Third Ear, A Third Arm
Stelarc, the controversial performance artist from Australia, known for going to extremes in using his own body as a canvas, was in Jakarta. He has made a name for taking his experiments to the limit, blurring the line between technology and human being.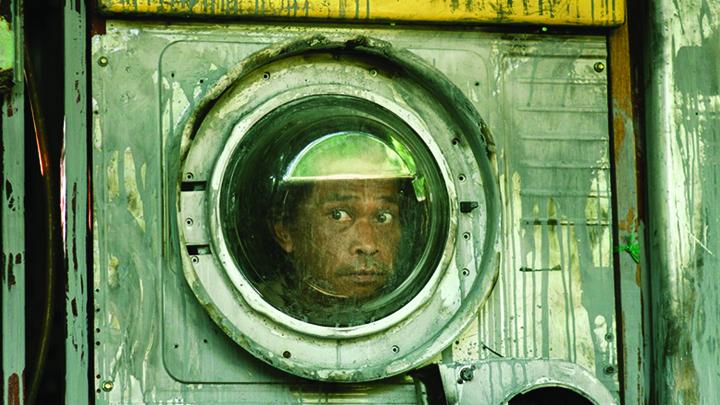 An Astronaut Named Siman
The Science of Fictions created by Yosep Anggi Noen belongs to the World Focus category at the Tokyo International Film Festival. A political trauma theme is presented through a unique idea.
Herry Iman Pierngadi, PBSI's head coach for men's doubles: Our Men's Doubles are Dominant
INDONESIA'S badminton men's doubles have achieved sterling results in a string of Badminton World Federation (BWF) Super Series tournaments this year.
Photo
Picture Window
Black Smoke Rising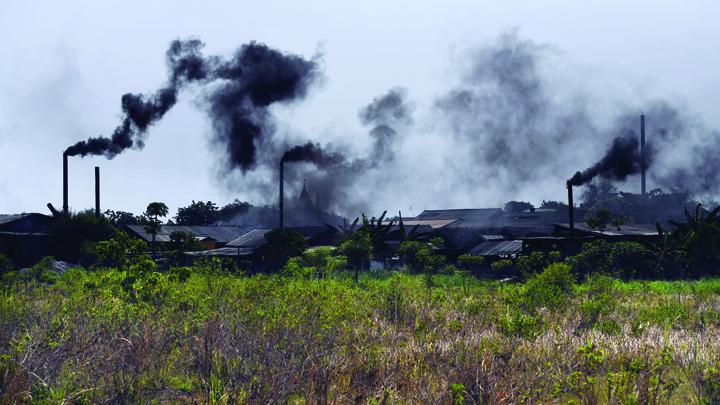 BLACK smokes billowing from the chimneys of tofu factories that use plastic waste as fuel in Tropodo, Sidoarjo, East Java, Wednesday, November 20. Tofu factories in that area use imported plastic waste as fuel for its cheap property, although it produces dioxin that is harmful to human, animal and the environment.
Sidelines
My father was not buried in a Heroes Cemetery. My mother and we, the children, did not mind.
Easy to Read and Trustworthy
Subscribe
Get 45% discount on every TEMPO subscription package purchase.