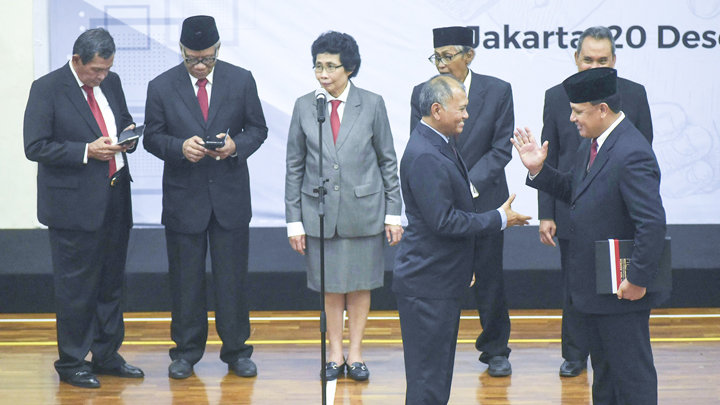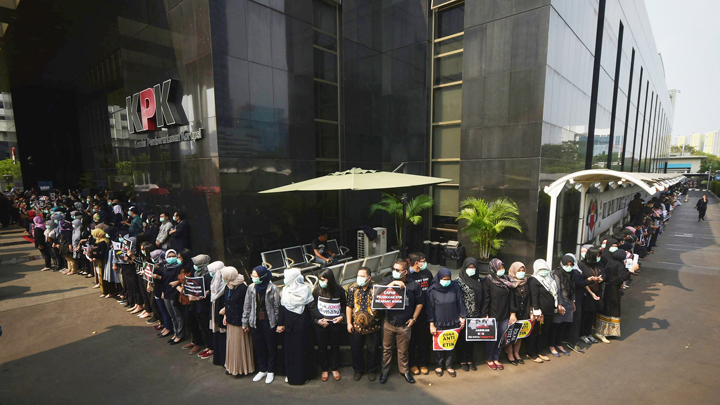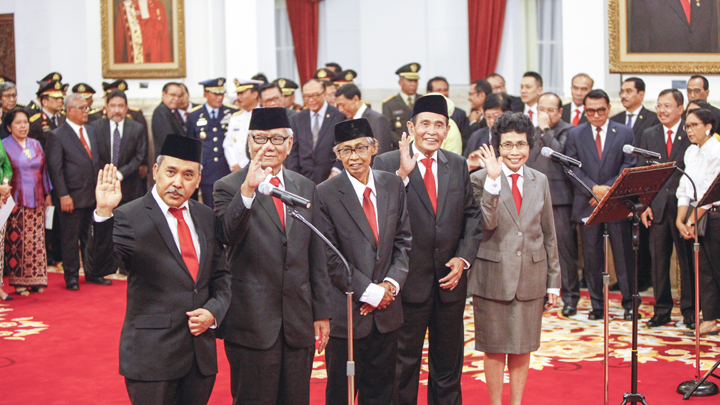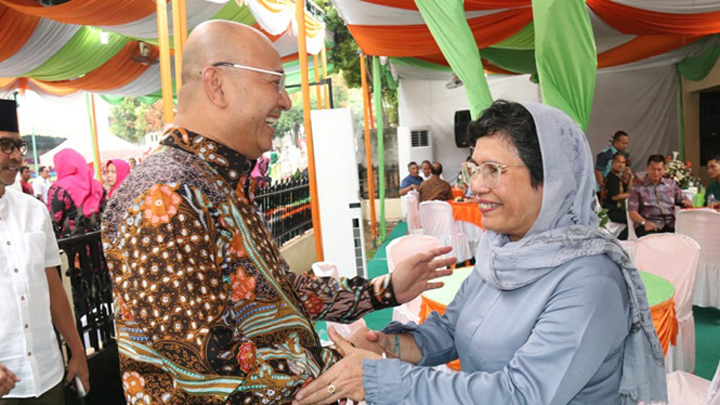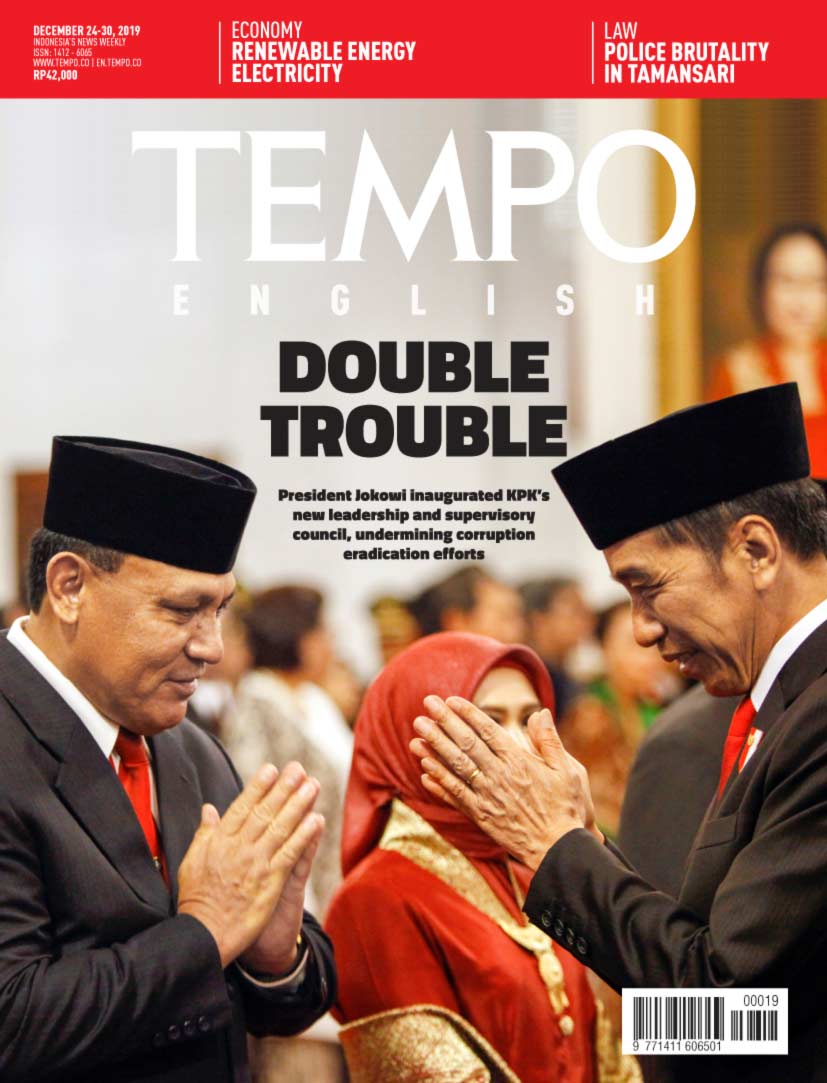 Edition 23 December 2019
Cover Story
Cover Story
Corruption Will Never End with Prosecution
Chairman, Corruption Eradication Commission ComSr. Gen. Firli Bahuri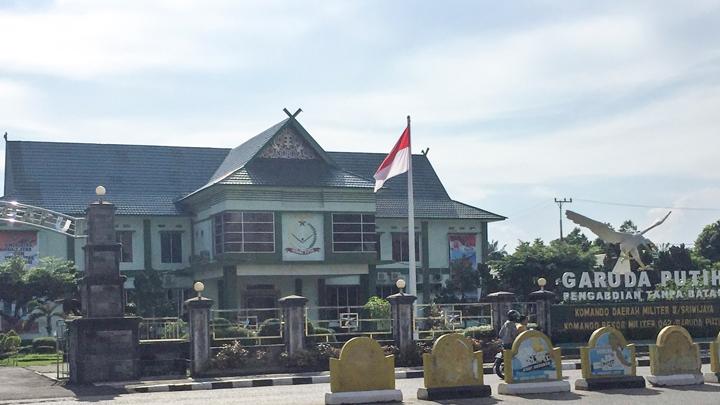 A Dreary Night at a Military Headquarters
Some military personnel are suspected of abusing a driver of an app-based transportation service at their headquarters in Jambi. Despite having been the victim of a scam, the driver has been named a suspect.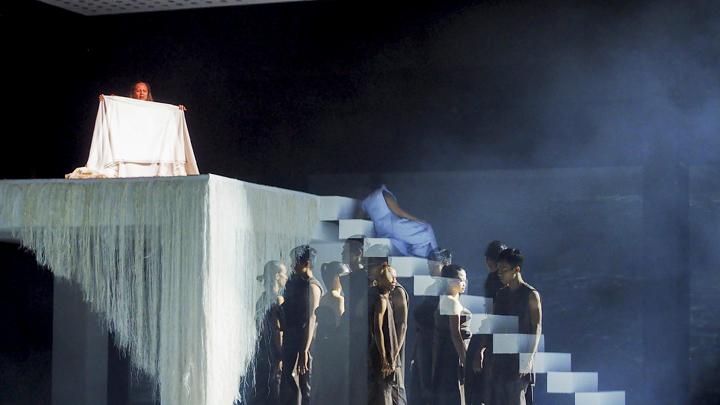 Gandari, Christine, and Melati
Opera Gandari by Tony Prabowo was performed for the third time. Director Melati Suryodarmo gave a new interpretation imbued with her personal experience as a woman.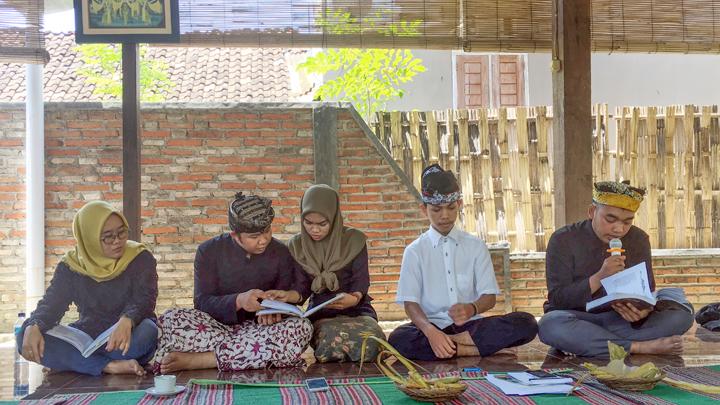 Millennials Take Care of Osing Tradition
Osing youths are preserving the tradition of recitation of Lontar Yusup poetry. They are also involved in the documentation of old manuscripts in Banyuwangi.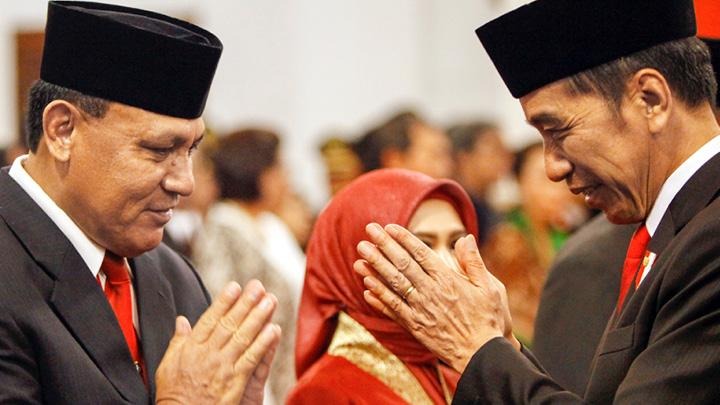 The appointment of five public figures as members of the Corruption Eradication Commission Supervisory Board is definitely no cause for celebration.
Photo
Picture Window
ANCIENT TSUNAMI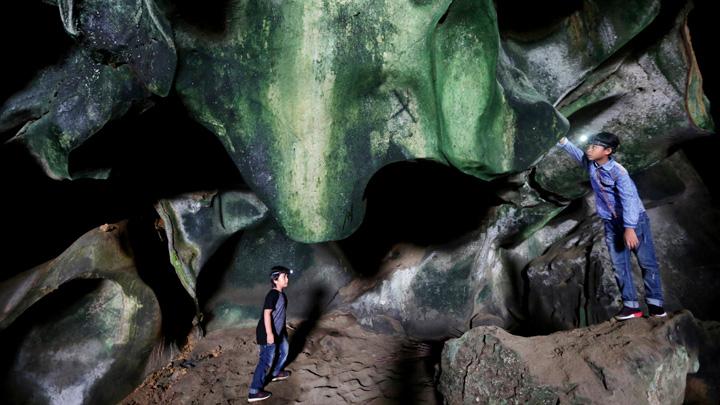 TWO children exploring the Ek Leuntie Cave—also known as the ancient tsunami cave—in Meunasah Lhok village, Lhong, Greater Aceh, Aceh, Sunday, December 22. Scientists discovered sediment inside Ek Leuntie Cave that indicate tsunami as recuring natural disasters since 7,400 years ago. ANTARA/Irwansyah Putra
Sidelines
A Banana was exhibited on a wall in a gallery in Miami, America, with a price tag of 120 dollars. It was part of the Basel Art exhibition held in mid December. The artist, Maurizio Cattelan, had titled it 'Comedian', probably after buying the banana at a supermarket for 20 cents.
Easy to Read and Trustworthy
Subscribe
Get 45% discount on every TEMPO subscription package purchase.