| | |
| --- | --- |
| | Sunudyantoro |
---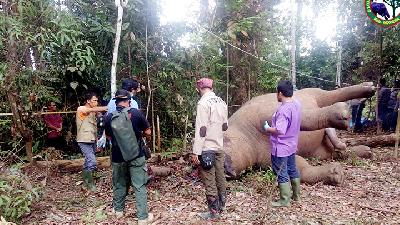 Sumatran elephants are dying in worrying numbers in Riau. At least 24 elephants have died between 2015 to 2020. Fragmentation of their habitats because of forest conversion into plantation and industrial nurseries has made it easier for ivory tusk hunters. Follows is an investigative collaboration between Tempo, Tempo Institute and Mongabay.
Easy to Read and Trustworthy
Subscribe
Get 45% discount on every TEMPO subscription package purchase.