Lisa Rumbewas: "I was so disappointed, I cried"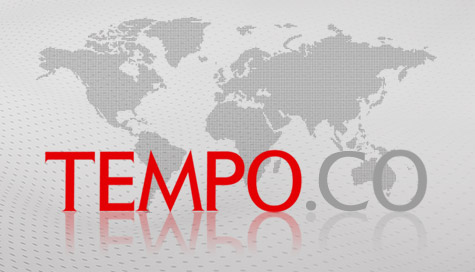 RAEMA Lisa Rumbewas was at the Indonesian Embassy in Athens attending the Independence Day commemoration when an embassy staffer approached her. "Ibu Megawati was on the phone to congratulate you. She actually wanted to speak to you directly but she didn't have your hand-phone number," said the embassy employee. Lisa had just won a bronze medal for the 53-kilogram weightlifting class at the Olympics. It was a repeat achievement of the Sydney Olympics in 2000.
Yet the 23-year-old athlete looked somber, as if harboring some feelings of regret. It seems Lisa had come to Greece with the hope of winning a gold.
Before she set off to Athens, she was determined that her mother, Ida Korw, would officially be at her side. She was, after all, Lisa's trainer since she was 9 years old. Her mother, who won a bronze in the 1989 national games for the 52-kilogram weightlifting class, had always been with her, during the pre-Olympics games in Canada last year, as well as in China recently, in April-June this year.
But for the Olympics in Athens, Lisa's mother was not given permission to officially accompany her. She would have to pay for her own travel, and stay in a hotel near the Nikala Olympics Weightlifting Hall. Mother and daughter recently spoke to TEMPO reporter Seno Joko Suyono in Athens. Excerpts:
How are your feelings now?
My objective was to get a gold. And I was sure I could do it. I was disappointed because of a small technical thing. I failed during the second lift, when the organizers told me to step forward, and I didn't hear them. At that time I was taking a break at the back, with trainers Li Xinhui and Lukman. I thought my competitor Udomporn Polsak, a lifter from Thailand, was supposed to have stepped forward. But apparently it was my turn. My trainers Li Xinhi and Lukman should have told me. But they themselves said they did not hear the call.
So what happened?
The time allotted to me was cut short, in fact it was almost over. Each lift should take as long as 60 minutes, from the time your name is called out. Because so little time was left, I had just lifted the barbell when I immediately had set the barbell down because the judge had given the signal to do so. I could no longer lift it all the way over my head.
How heavy was the barbell you lifted?
In the first lift, I was able to lift 115 kilograms. Polsak [who won the gold medal] had placed 117 kilograms in her first lift. On the second lift, we thought Polsak had placed 120 kilograms, but my trainers hadn't seen that they had changed tactics and placed 122 kilograms instead. It was the same as what I asked for in the second lift. And that was the time we failed to hear my name being called. I was late in coming out. I failed to lift 122 kilograms because the time left was short. I failed again on the third try to lift 125 kilograms. I went to the back and cried.
Yet during training, were you able to lift a 125-kilogram barbell?
Yes, I trained well in China. I could lift the 125-kilogram barbell easily, in fact I could do 126 kilograms.
How did the trainers react to that?
(Lisa's mother replied—Ed.) When Lukman met me after the competition, he immediately said, "Ibu, I'm sorry." That's all he said. I kept quiet. That's why I was so upset at not being able to be by Lisa's side continuously. Even the Chinese trainer Li Xinhui did not forbid me from staying close to Lisa during the Olympics. He was actually glad, we get along. Everything I suggested about Lisa he always agreed. I was like a complement to him.
Did you feel better with your mother at your side all the time?
Of course, because Mama has trained me since I was small. I want her to be with me even in the changing rooms. I feel more relaxed in facing my opposition.
How do you compare this with the Sydney Olympics?
There are different problems. In Sydney, I was too heavy for the 53-kilogram category. I had to go in and out of saunas to take off my weight. But in Sydney I didn't have the fatigue problem I have in Athens.
Have you had time to look around Athens?
No time at all. After the competition, I immediately left the athletes' village and went to stay at my mother's hotel. Perhaps because of my disappointment, I don't feel like going out.