GOLDEN OLDIES
At this year's SEA Games, Indonesia only aimed for fourth place. Most of our athletes were old faces.
Edition : 18 Desember 2007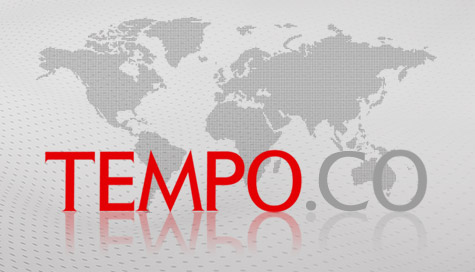 AT the pistol's report, Suryo Agung Wibowo seemed to become deaf. He could hear nothing, not even the cheers of spectators in the Nakhon Ratchasima stadium in Thailand. What he had to focus on was his speed. "By breaking into a relentless run, the legs will be sprinting," he related his coach's instruction. And he did it perfectly. Agung reached the finish line first.
Still, Agung didn't realize what he had just achieved. He could only hear the loud yells: "First gold! First gold!" After a moment's puzzlement, he realized. He promptly dashed along a quarter of the track, raising both fists high.
His time was fantastic. The 100-meter distance was covered in 10.25 seconds. Agung set a new record for the Southeast Asian (SEA) Games. The previous record had been held for eight years by Reanchai Seebarwong from Thailand, the host of SEA Games 2007. His win practically made Agung eligible for the qualification round of the Beijing Olympics in 2008. "I never even dreamt of it," he remarked.
Furthermore, Agung's triumph was very important to Indonesia. When Agung won gold for the Indonesian team, Friday two weeks ago, the national anthem, Indonesia Raya, was played for the first time in Nakhon Ratchasima. "I can't believe my victory. I could raise the Red-&-White flag abroad," he said, still breathless.
Performance at the SEA Games today seems to require an extra struggle on the part of Indonesian athletes. In fact, in former years, it seemed so easy to win gold medals. Starting from participation in the 1977 sports festival in Malaysia, followed by subsequent biennial events, Indonesia, the country with the largest population in this region, always emerged triumphant.
Gradually, since 1999, after Indonesia's hosting of SEA Games 1997 and with a tally of 194 gold medals, far above second-placed Thailand with only 83 gold medals, Indonesia has registered declining achievements. Instead of securing second position, Indonesia only ranked third. The worst experience was at the SEA Games in Manila two years ago, when Indonesia only made fifth place following the Philippines, Thailand, Vietnam, and Malaysia.
In consideration of past failures and existing capacity, at the SEA Games in this eastern city of Thailand, Indonesia's 542-strong team only dared to pursue 65 gold medals, with a target to occupy a rung higher in fourth place.
Rather than a matter of whether or not Indonesia was capable of reaching the "realistic" target of fourth place, the country faced the big issue of fostering and regenerating its athletes. The stagnant development of athletes produced meager results. The monetary crisis of 1997 was also blamed for causing the slide in quality promotion of Indonesian competitors. But why was Thailand, also affected by the crisis, seemingly all right?
That is why on various occasions the Indonesian National Sports Committee (Koni) Chairperson, Rita Soebowo, has lambasted the composition of athletes. Almost 70 percent of the athletes sent to Thailand were old faces. Even in badminton Taufik Hidayat was still relied upon. Let's compare them with athletes from other countries. Some of their contestants at the SEA Games two years ago were now even absent, considered too old, with the appearance of younger and more skillful ones. Singapore was the nation with the largest number of fresh athletes. Their target was obviously not only winning at the SEA Games but also at the Beijing Olympics.
It is difficult to regain the top place. Indonesia is not prepared yet to aim at being SEA Games' champion two years from now in Laos. The biggest stake will be in 2011, when Indonesia again hosts this regional sports festival.
•••
Sports development in Indonesia is not yet properly organized. Those with good performances did not come from serious fostering with good management. Just take a look at weightlifters Sinta Darmariani, 21, and Eko Yuli Irawan, 18. They managed to snatch five gold medals, three silvers and a bronze. This gain was better than the outcome in Manila two years ago.
Where did they come from? They emerged only by accident. Eko, the gold medalist in the 56-kg category, for instance, claimed to have been attracted by this sport after watching athletes' workouts not far from his home. In the beginning, only a few people were around, but gradually their number increased and the gym became crowded. Eko and his friends were once driven off.
Eko was disappointed, but a friend whispered to him: "If you want to train, wear shorts and school shoes." The next day he began training, but the story was not as smooth as one would imagine.
He comes from a poor family of farmers. His parents allowed him to do weightlifting workouts after finishing his routine of tending the family's four goats. With no shed for the animals, the goats live under the same roof as their owners in the wet season. "You can train as long as they are not lost," said Eko, quoting his mother.
Eko's workouts thus depended on the health and safety of the four goats. On one training day, one of the goats disappeared and Eko had to search for it. Fortunately the goat was found. And he had to train while watching over the cattle.
Triyatno, his fellow villager who earned a gold medal for the 62-kg class, had a similar experience. "I used to help my parents with harvesting and herding goats." He also became a weightlifter for fun. "Once I quit training as people said it could cause a hernia," he recalled.
After joining the national training center, Triyatno made high achievements. Before winning his national title this year, he ranked third at the Junior World Championship in China last year, and came fourth at the Asian Games in Doha in 2006.
How could they achieve top performance? With regular training and good guidance. "Only through love can I make them strong competitors," said Sori Enda Nasution, a former weightlifter now coaching the team.
Figures like Bang Ucok, Sori's nickname, form the strength of athletes. Last week, when his trainees joined the contest, he looked weary. But his fatigue left every time his "foster children", Eko, Triyatno, Edi Kurniawan, and his own child Sandow Weldemar Nasution, competed.
That noon, Sori covered Eko's body with a broad red blanket. He patted Eko on the cheek and sat beside him while whispering something to him. The success of his gold medalists was inseparable from the love Sori had given them. However, without the support of a good development system and management, as well as adequate funds, Sori will certainly be helpless in his search and care for new talents.
Irfan Budiman, Yon Moeisand Ami Afriatni (Nakhon Ratchasima)