Local Heroes
Using only home-grown athletes, East Java became overall champion of the National Games.
Edition : Tuesday, August 5, 2008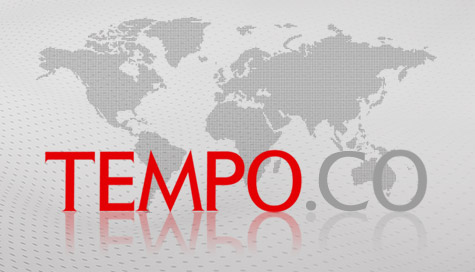 AFTER the gold medals, money pours in. Nancy Suryaatmaja was beaming with delight among East Java's athletes assembled on the courtyard of the Negara Grahadi Building, Surabaya, Tuesday, a fortnight ago. She got the most bonuses, Rp675 million in total, after tax. A few days earlier, she received Rp14 million from Surabaya's Indonesian National Sports Committee.
Nancy deserves the big rewards for her spectacular swimming records in the National Games in July. This second child of Indonesian swimming legend Nani Suryaatmaja was too strong for other swimmers. In the individual events she clinched four gold medals, two of which broke national records. She won three other gold medals from the group events. "I think these bonuses are enough to satisfy our thirst after being cooped up for three years in the local training center," said Nancy.
The East Java contingent's hard work is admittedly remarkable. They were able to come first. In fact, the medals won exceeded the target which was 100 gold. As it turned out, this province won 139 gold medals, 114 silvers and 112 bronzes.
Whereas the host contingents did their best. The East Kalimantan province, as the event organizer, did not want to let go of the chance to become the best by using athletes from other provinces.
W251bGwsIjIwMjEtMDUtMDggMTQ6MzE6NDIiXQ
East Java did not resort to this kind of piracy. They intensified training—especially after failing to retain its defending champion title in the 16th National Games in Palembang. The best athletes from the entire province were put together. For funding, they got aid from the local budget which is paid yearly. The first year amounted to Rp35 billion, then Rp45 billion, Rp65 billion, and Rp84 billion.
A new rule was employed for athlete cultivation, namely a degradation system. The underperforming athletes were crossed off the list of the local training centers. They should be totally devoted to the program. To be able to commit to the tight program, Nancy, for example, has to leave her college education at the Petra University, Surabaya.
Nancy seemed to want to prove she was not inferior to her mother in making an achievement. Despite her already visible swimming talent since she was 5, she had to undergo rigorous training and discipline all the same. Each day she had to do 10 to 12 workouts for three years consecutively. She also did a trial run in China.
The effective training system was felt not only by Nancy. Heavyweight boxer Timotius held the same view. According to the 34-year-old, the rigorous training program he went through with other East Java athletes improved his achievement. While Timotius only won a bronze in the 16th National Games, in the recent event he presented a gold medal to East Java which is the first over the 22 years. "I am proud to be able to break the gold impasse for East Java's boxing," he said.
Actually, Timotius hails from Sorong, Papua, but he has fallen in love with East Java. In the navy, he was also tied to the Barakuda boxing club of his naval unit. He has made up his mind not to move to another province.
Indeed, moving to another province has become a "latent danger" for athletes here. According to Imam Utomo, General Chairman of East Java's Indonesian National Sports Committee, changing one's place of residence could disturb the process of athlete cultivation.
To this end Imam refused to stay idle. He did his best to prevent his athletes from moving to somewhere else. "If he/she remains adamant, just go ahead but I assure them they will never be able to compete in the National Games because we are not going to recommend them," said Imam.
In addition to "threats," the way to make an athlete stay put in East Java is to offer him/her the chance to become civil servants at some local government agencies, like, for example, at a state-owned corporation or locally owned company. Thus, East Java believes that in addition to keeping its best athletes, they can sustain the sports development in that region.
Irfan Budiman, Rohman Taufiq (Surabaya)