Unlike Father, Unlike Son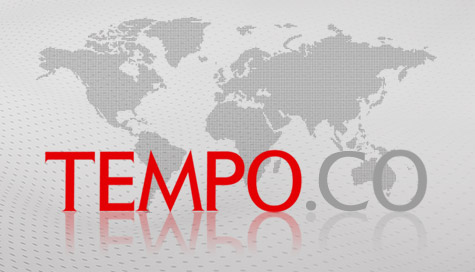 ICUK Sugiarto's face registered anger. The Jakarta badminton team was beaten 3-0 by the Central Java team. He was enraged because Tommy Sugiarto, his own son, appearing in the last game, performed poorly. Tommy was beaten by Andreas Adityawarman, his training mate at the National Training Center in Cipayung, East Jakarta.
Abruptly, he got up and went to Tommy in the locker room where despite the presence of other players he started lashing out at his son. Surprisingly, Tommy just walked away, enraging his father even more. Tommy ignored his father's call.
This was a different presentation of the 17th National Games which ended mid-July. Even though the scene did not get much public attention, apparently there was an interesting drama unfolding, that is, the struggle of a son seeking to get away from the shadow of his parent.
Of course a child wishing to follow in the footsteps of his father is not a sin, which is a common thing among singers, movie stars or politicians. Many are successful and many more fail. However, the struggle in the sports arena is more difficult. Understandably, sport is a sure, measured stage. The naked eye can directly see the good performance of an athlete in his field.
W251bGwsIjIwMjEtMDItMjYgMjM6NDc6NDciXQ
It was exactly what Tommy experienced. The great name of Icuk seemed to have put a heavy burden on him. At Tommy's age Icuk had clinched a number of titles. Conversely, Tommy's achievements are few. "I've always tried to turn the burden into a motivation. But it's not easy," said Tommy who is now in the world top-48 rankings.
The "hereditary" burden is extraordinary. According to Tommy, his performance becomes chaotic if Icuk watches him. Icuk argues on the other hand that his presence at courtside is intended to encourage him.
On the other hand, there is a unique bond between Sandow and Sori Enda Nasution, who are both weightlifters. Ideally, Sandow being the son should listen to his father's advice. However, both often do not connect. "Sometimes during training, he would walk away just like that," said Sori. This action, according to Sori, disturbs the training program.
Sandow has his own reason. According to him, this is caused by a rigorous training schedule. But he complained directly to his mother, instead of his father. "The mother is closer to Sandow," said Sori laughingly.
As a coach, Sori has a principle. "Everybody should enforce discipline," he said, regardless of his own child. It is not in vain. Sandow stands out in various competitions, including overseas. At the recent National Games he won a gold medal for the 77-kilogram class.
It seems that when sports development is not yet standardized and well-arranged like in Indonesia, the training model between parent and child could be the best way. Because such people as Icuk and Sori will surely try their best in order to mould their offspring into becoming a reliable athlete. Even though an inter-generation conflict often happens, the child's talent will help boost their capability. "Don't be an embarrassment. We have used the people's money. If you want to succeed, you have to train," Sori encourages his son whenever Sandow is slacking off. It turns out this method is effective. Usually after such words, Sandow would pick up his pace again.
IB, Gabriel Titiyoga, Firman Hidayat (Samarinda), S.G. Wibisono (Balikpapan)