Accommodating Asia
The Asian Beach Games in Bali was not the normal beach sports competition. Several unusual beach sports were played for the sake of medals.
Edition : Tuesday, October 28, 2008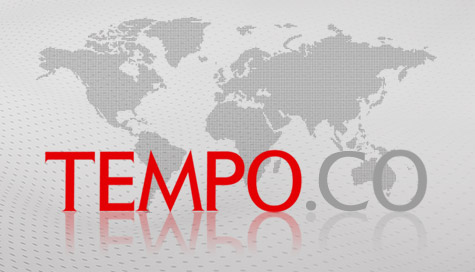 A BUCKET of water sat in a corner of the competition arena, alongside a towel. There was also a pair of black goggles. This is new equipment for pencak silat (martial art), which was included in the first Asian Beach Games, taking place between October 18-26, 2008 in Bali.
The water and the wet towel were not there for the competitors to wash off after their fights in Tanjung Benoa, Nusa Dua. Rather, the water was for rinsing sand from the eyes of the fighters during their clash.
The goggles were meant for athletes' comfort. The offer, however, was often refused by the athletes. "[They're] uncomfortable, [they] often fall off," said Suparniti, an Indonesian fighter on the use of the "fighting goggles."
Pencak silat has suddenly become a more complicated sport, as well as a more risky one. Participants could no longer concentrate only on quickly defeating their rival. They must also avoid the other "opponent," namely the grains of sand that can easily lodge in their eyes and nose.
W251bGwsIjIwMjEtMDYtMjMgMDk6MzY6MTUiXQ
There was also the threat of injury, along with the challenge posed by the varying condition of the sand. "It's hard to find a solid spot to step," said Hamdani, who won gold for Indonesia in pencak silat. If not careful, athletes could easily slip and injure their legs. In the hunt for medals, the safety of athletes became a secondary consideration.
Pencak silat was one of the many new sports at the Beach Games. The Indonesian National Sports Committee set a target of four gold medals from pencak silat. Fortunately the host athletes performed well: they won five gold medals, along with two bronze. The Sports Committee was thrilled. "This is the fruit of a two-year battle to get silat included in the Games," said Rita Subowo, Chairperson of both the Committee and of the Games.
This represented the uniqueness of this inaugural festival. Although it was described as the "beach games," not all of the sports being played were strictly beach sports. Along with typical beach sports such as volleyball, beach soccer, surfing, paragliding, and jet skiing, new sports suddenly emerged. Apart from pencak silat, there were also sepak takraw (rattan football), wrestling, bodybuilding, and even woodball. All these games were included after being added with the word "beach."
Just look at the way in which wrestling has been "modified" to become beach wrestling. Unlike its indoor version, there are no rules, except that the wrestlers are forbidden from using holds and locks against an opponent who has fallen on the sand—and of course, it is prohibited to throw or kick sand at their rival. A match has only one round of three minutes duration. "We don't know who proposed [for this sport to be included], but the Bali Asian Beach Games Organizing Committee insisted on including it," said National Training Team Manager, Henry Ridwan.
One sport that sounds even more odd is bodybuilding. It was included on the suggestion of Middle Eastern states, which are already accomplished in the sport. The Organizing Committee accepted the suggestion with a number of modifications. For example, it must be carried out by the beach and without any staged backdrop. "So that the backdrop will be nothing but the ocean," said Competition Manager Alamsyah. The judges, who usually would wear neat clothing such as collared shirts, were permitted to wear T-shirts in keeping with the beach environment.
According to Rita Subowo, the criteria for including a sport are simple—in essence, they must be based on the beach environment. Water polo, for example, became beach polo, with new challenges of wind and waves. Is this too forced? This issue could spark a lengthy debate. But it seems clear now that one major underlying consideration in deciding whether to admit "new sports" is each country's search for gold medals.
In the end, this was a sporting festival built on compromise. The number of sports played increased. As host nation, Indonesia had the right to introduce two new sports. Apart from silat, Indonesia nominated rattan football.
Another notable inclusion is woodball, a sport quite similar to golf. It was proposed by Tandyono Jeck, the pioneer of the sport in Indonesia. "It is usually played on a grass field, but two years before the Asian Beach Games, I popularized it as a beach game," he explained.
This is another factor that differentiates the Asian Beach Games from other sporting festivals, such as the winter games that take place in countries with four seasons. In these countries, the cold winter conditions only permit certain suitable sports. There is no bodybuilding, although it might, in theory, be possible to pose on an ice platform!
So why are "new" beach sports permitted? It all began when the Asian Beach Games Organizing Committee endorsed the introduction of kabaddi. This was on the insistence of India, for which kabaddi is a traditional sport. In its indoor version, kabaddi involves seven players on each team. In the Beach Games, there are only four players, along with two reserves. Though foreign to Indonesia, kabaddi has been promoted since the 1938 Berlin Olympics, and has been officially included in the Asian Games since 1990.
The home side initially objected. "In fact, when it was first proposed that kabaddi be included, Indonesia wanted to refuse," said Joko Pramono, head of National Training for the Beach Games. But eventually they agreed as part of a strategy to get pencak silat included too. It is not hard to figure out why: Indonesia is the clear world champion in pencak silat.
In a meeting of the Asian Olympic Council in December 2007, pencak silat, along with kabbadi and beach wrestling were approved for inclusion in the 2008 Beach Games.
Through hard training over the last three months, the Indonesian team was successful in responding to these new sports. "They stepped forward resolutely," said National Team trainer Wayan Suwitra.
The success of the pencak silat athletes has given the team management great confidence looking forward to the next sporting festival in Muscat, Oman, in two years' time. For this event, they will work hard to ensure pencak silat remains on the schedule, notwithstanding that its inclusion might be seen as somewhat forced. "What is clear is that this sport brings in lots of medals," said Rita.
Irfan Budiman, Rofiqi Hasan, Andy Marhaendra (Bali)