Serious Monkey Business
Edition : 29 September 2009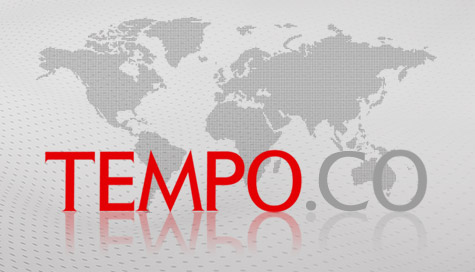 FURRY and the size of a small child. Funny and entertaining for some, but intimidating for others. They like to jump around and can make you jump too with their sudden moves or simply when they hiss and bare their teeth. Some temples in Bali let them roam around freely and visitors would be warned to keep their valuables in a safe place, out of their reach.
The long-tailed macaque (Macaca fascicularis) is native to Southeast Asia. They are "ecologically diverse" and can be found all the way from Burma to the Philippines and southward through Indochina, Malaysia, and Indonesia, even as far east as the Timor islands.
Also known as 'Java' monkeys, long-tailed macaques are often unafraid of humans and can be found in many cities and villages. If they are considered sacred for some people in Bali, there are many that can also be found in homes and treated like pets.
There are also macaques trained for street performance, known as "topeng monyet". And usually the performing macaque will be called "Sarimin" when being asked to do stunts, like holding up umbrellas or pulling a tiny cart.
Some people with unusual appetites, however, consider their brains as highly nutritious and delicious food. Scientists in the US, UK and Japan, use these macaques for research. The species is one of the five most-used primate species in medical research. 
In Indonesia long-tailed macaques are not classified as endangered. But the species is indeed protected by law. Unfortunately, hunting is still an issue. Considered agricultural pests that destroy crops, they are often targeted and killed. This is one reason why some local governments don't make any serious conservation efforts.
When it comes to the law, most of the macaque exports in Indonesia have not followed international trade regulations. International trade in wild-caught macaques is banned and only those that are captive-bred are allowed to be sold. Indonesia however, is the US's third largest supplier, after the Philippines and Mauritius, where most animals end up in laboratories. According to data obtained from Convention on International Trade in Endangered Species of Wild Flora and Fauna (CITES), 6,078 long-tailed macaques were exported in 2005 and 2006 alone, a number that is considered impossible using only pure captive-bred macaques.
One NGO, International Animal Rescue (IAR), pays a lot of attention to this problem in Indonesia. Periodically, they gather long-tailed macaques kept as pets, for entertainment performances, or rescue them from potentially ending up as someone's dinner, or for research.
Late last July, after keeping the macaques in a rehabilitation center in Bogor, West Java, IAR planned to release 15 of their macaques back to the wild. Each macaque would be tranquilized, examined, and have microchips implanted in their bodies. The destination of their release was Legon Kadam on Panaitan Island, a part of Ujung Kulon National Park.
However, releasing them to their habitats is not always easy. Most of the macaques that were pets exhibit a high dependence on humans. Although acclimatized gradually to the island's environment in habituation cages, that doesn't stop them finding their way back to the camp where humans are. In this case, the vets, volunteers, and forest rangers who accompanied them on their release.
Less than an hour after being released, they managed to return to the campsite. The vets and volunteers were forced to scare them off with torches or sticks. It took almost a week just to get the macaques to feel at home in their new environment. And although releasing the monkeys back to the wild can be dangerous for them, since they need to get along with the other macaques in the area, the wild is indeed their real home. Not among humans.