Building: A Story
Teddy Soeriaatmadja's latest film has many messages. It's a youth adventure with flashbacks of the romantic colonial era and harsh Japanese occupation period.
Edition : 10 November 2009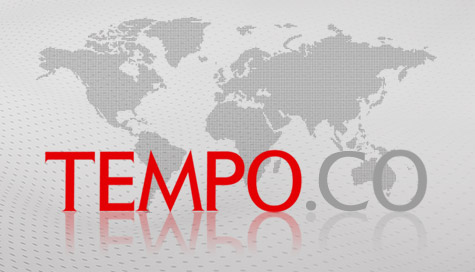 RUMA MAIDA
Director: Teddy Soeriaatmadja
Screenplay: Ayu Utami
Cast: Atiqa Hasiholan, Yama Carlos, Frans Tumbuan, Davina
Producer: Karuna Pictures and Lamp Pictures
THERE is an old house with aspirations. The whole story starts from this building.
Maida, the character created by novelist Ayu Utami—in her debut as a screenplay writer—is an "awkward, idealistic girl."
So Atiqa Hasiholan, playing the role of Maida Liliana Manurung, translates this person into a bright-eyed girl in disheveled clothes with perspiration and messy hair, who has an uninhibited disposition. From the beginning, her appearance is magnetic. The neglected house as the picture's opening scene is where Maida teaches street children.
Then along comes entrepreneur Dasa'ad Muchlisin (Frans Tumbuan), who claims to be "uninterested in history." He buys the house to be torn down and assigns Sakera (Yama Carlos), a young and handsome architect, to settle everything. The good-looking man is charged with evicting Maida, having all dilapidated furnishings of the emergency school removed by her pupils, and setting up a modern, minimalist building.
Maida persistently maintains the house. She argues with Sakera, using such words as "They're impoverished rather then poor!" Sakera counters, "You're acting like a leftist!" What follows is an air of love between the unkempt girl and attractive man. And at the same time there's the rioting of May 1998.
Amid the furor, Maida is aided by Sakera, who tries to trace the history of the house. Director Teddy Soeriaatmadja unveils the bygone days of the couple who formerly owned the house, Ishak Pahing (Nino Fernandez, with pleasant looks) and Nanny Kudus (Imelda Soraya), in the Dutch colonial era. Maida's current setting is threaded with 1942, when Japanese troops entered the country. Her time is represented by Jakarta's sleazy corner, its issue of street children of various ethnic origins, the elite's arrogance, and the anxiety of people of Chinese descent around May 1998. All this blends with boldly presented facts and figures of history: the mushrooming Chinese photo bureaus (turning out to be Japanese spies), freedom fighter Bung Karno as an eloquent speaker, Hatta as his nodding partner, and composer Wage Rudolf Soepratman as a violinist.
Ruma Maida is supposed to convey so many messages and sub-themes, in a garrulous and zealous fashion as her nature demands. There's the intent to communicate such matters as nationalism (like the Youth Pledge scene, though not clearly linked with the main plot), street children's education, and "lectures on architecture 101", all being so lavishly mixed up. The historical personalities like Bung Karno and Bung Hatta are indeed interesting as images, but they still look like auxiliaries being forced into the story.
The detailed artistic backdrops handled by Indra Tamorron Musu and Shaft Dautlsyah create an olden-days atmosphere and Ical Tanjung's neat camerawork indicates Teddy's very meticulous picture treatment.
Also worthy of note is the sweet evolution of the relationship between Maida and Sakera. The moment of their gawky kissing is far more natural than their heated argument that seems to be a vain display of intelligence.
One rather troubling drawback is the complete ignorance of Dasa'ad of the house's origin. Dasa'ad has to learn about the history of his family and the house from Maida. Despite his aversion to history, it should not mean he has to be totally uninformed of his past records.
Ruma Maida is a daring movie, well-intended and deserving support.
Kurie Suditomo