Chiou Thau, Chinese Wedding of Yore
Edition : 17 November 2009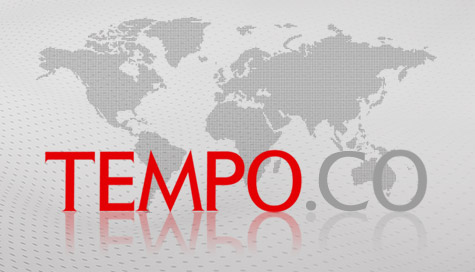 THE couple, Amy and Jepri, are not just Benteng Chinese, a term of reference for Indonesians of Chinese stock in Tangerang, Banten. They are present-day generation, inseparable from the increasingly "instant" wave of civilization. Like most fellow Indonesians, they also receive modern education. But on that particular day, they performed Chiou Thau, a bygone wedding ritual no longer carried out by Chinese descendants in Indonesia in general.
Chiou Thau (in southern Fujian dialect) means making a hairdo, which is a purification and initiation ceremony to terminate single status, observed once in a lifetime.
It is a ritual of deep meaning. It is a prayer service before Sam Kai, an offering table for Sam Koan Tay Tee, Three Authorities from Three Realms, Heaven, Earth and Water, representing Thi-kong, Almighty God. Then the Ash Table service follows to show reverence for ancestors.
The bride is given a hairdo before wearing headgear with swaying flowers. The groom is given a comb before wearing an olden Chinese official hat. Thereafter, the pair are dressed in Chinese civil servant suits of the Qing Dynasty, which ruled China from 1644-1911.
Chiou Thau is steeped in values. There is Pelita money, Pay Ciu and Teh Pay drinks, as related to money matters and mutual respect between the young and the old, also symbolizing an investment of capital for the young couple to start their life. A 12-bowl dinner represents 12 months of the year in which the man and wife will live their new life together. At the same time, they will manage their household independently.
Chiou Thau is separately arranged. The bride and groom will meet after each finishing the same procession. Set to depart from her home and follow her spouse, Amy will only leave her wedding picture in the wooden house already occupied by four generations. This residence belongs to the family of Oen Tjong Pin (Kaping), Amy's father, in Cukang Gali village, Tangerang, Banten.