Forging a Strong Indonesian Team
An accumulation of concern over and hope for Indonesian soccer achievements emerged during the National Soccer Congress in Malang on March 30-31. After a series of matches that ended in embarrassment to our national team, stakeholders deemed it necessary to conduct immediate reordering, including a total reform of the Indonesian Football Association. The fact is that Indonesia has not yet found the right formula to build a national team capable of bringing the country world fame.
Edition : Wednesday, April 7, 2010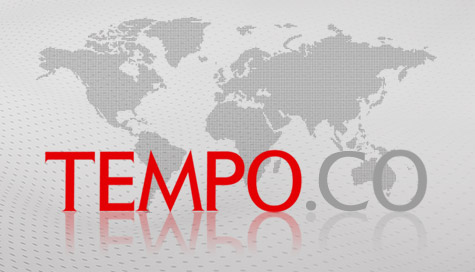 HENDRI Mulyadi dribbled the ball past two players and shot at goal. Sadly, his kick was so weak that the ball was easily caught by Oman's goalie Ali al-Habsi. Then Hendri was promptly caught by the police, taken off the field. As widely reported, Hendri was not a player, but rather a supporter of the Indonesian team contesting the pre-Asia Cup 2011 game against Oman in January.
It was Indonesia's latest soccer drama. Hendri was annoyed by the Indonesian 11's failure to counter the goals of Oman, which finally won 2:1 in the match at Gelora Bung Karno Stadium, Senayan, Jakarta.
Hendri was not alone. Tens of millions of Indonesians, including President Susilo Bambang Yudhoyono, were irked by the Indonesian team's ever-declining achievements. Before being beaten by Oman, Indonesia lost to Laos in the elimination round of Group B of the SEA Games in Chao Anou-vong Stadium, Vientiane, in December. "When can we join the World Cup? We've got to join first, winning is another matter," said Minister of Youth & Sports Andi Alifian Mallarangeng, in the words of the President, who had the opportunity to hold the World Cup trophy before it was taken to South Africa.
Yudhoyono also asked journalists and the Indonesian National Sports Committee to hold a workshop, which later turned into the National Soccer Congress. It was meant to seek a solution to boost Indonesia's soccer achievements, such as when the national team reached the quarterfinal of the Olympics in Melbourne, Australia, in 1956 or at least became a SEA Games champion in 1987 and 1991.
l l l
THE session room of Santika Hotel, Malang, measuring 25 square meters, failed to absorb rowdy interruptions and cries of "Booo…!" A total of 522 National Soccer Congress conferees on Wednesday last week could not restrain their emotions when the final recommendation of the meeting was read out by Agum Gumelar, chairman of the formulating team. One of its contents was a total reform of the Indonesian Football Association (PSSI).
From the beginning, one could already perceive an indication to bring down the PSSI board under Nurdin Halid. The reason was that during his leadership since 2003, the Indonesian 11 had never made maximum attainments. Nurdin realized he was the "shooting target". "PSSI did it all (the reordering) during my office of general chairman," said Nurdin, who also claimed he was not bothered by the congress.
However bad the image of PSSI is, people are in fact aware our soccer issue concerns more than the organization. According to Lalu Mara Satriawangsa, manager of Pelita Jaya club, the government has also contributed to Indonesian soccer's lack of progress since the 1990s. The government should have implemented a promotion program starting from the primary school level. "It's done through competitions like the Indonesian Student Sports Week (POPSI)," he said.
In order to develop young talents, the number of centers like the Ragunan Athletics School should be increased. "Clubs will later pick players with compensation to form their junior teams," he continued. The payment is meant to compensate for the training costs spent by the government.
Competitions serve as the infrastructure for seeding as well as selecting players, such as the regular junior contest for Suratin Cup. "Through tight competitions, players are stimulated and their quality is raised. Moreover, clubs are at the same time eyeing them," Lalu pointed out. From clubs, athletes who are fit to become national team members will appear.
Not only at home, overseas tournaments can also provide the means to enhance the quality of players. Indonesia once promoted the national team by sending a number of young athletes to join contests abroad, such as PSSI Primavera in the early 1990s. As many as 24 players participated in the Italian junior league for two seasons.
As a result, some players signed contracts with European clubs. Forward Kurniawan Dwi Yulianto had a contract with FC Lucerne, Switzerland. Defender Sugiantoro alias Bejo got an offer from a Dutch club though he did not leave due to contract problems. At the time, costs were indeed exorbitant. "Every year, an athlete would need US$60,000, just like attending college," added Lalu, who had also sought PSSI sponsors to carry out the Primavera program.
Earlier, in the period of Ali Sadikin as head of PSSI, there was a Brazil program. After Primavera, another project, PSSI Bareti, returned to Italy and later to Holland. In the latest one, Imanuel Wanggai and peers aged below 19 were sent to Uruguay. Still, the Rp19 billion spent on this program finally produced no reliable junior team players. Of the three elimination matches of Asia Cup U-19, Indonesia lost two; 7:0 to Japan and 1:0 to Singapore. Both games took place at Si Jalak Harupat Stadium, Bandung.
PSSI will continue to send its athletes abroad, this time after a selection in a ranked school to be opened in Sawangan, Bogor. Youngsters aged 13 and 15 will be subjected to technical, mental and educational screenings for recruitment by foreign clubs, so as to be able to join regular and tight competitions in countries with advanced soccer. For this project, the International Football Federation (FIFA) has provided aid worth US$400 million as starting capital. PSSI will strive to seek more funds to cover remaining costs.
l l l
THERE are problems of competitions and Indonesian territory, too. Based on modern rules of the game, players must not be too tired in taking part in their matches as their quality will decline. Meanwhile, the distance from Aceh to Papua equals that from Dublin in Ireland to Ankara in Turkey. "It spans several European countries," noted Lalu. In the competition season, the fitness of players is not maintained. Just compare this to England, with very short distances between clubs.
In the Indonesian Super League—Indonesia's professional competition—players have to compete under less humane schedules. From Aceh, for instance, they fly to Kalimantan to face PKT Bontang. Their plane lands in Balikpapan and then it takes six hours of land travel for them to reach Bontang. In fact, these athletes have finished their match in Aceh only four days before.
Besides their exhaustion, clubs have to work hard for team travel expenses over Indonesia's vast geography. "Only soccer fanatics are willing to spend Rp25-30 billion a year," said Lalu. So, only clubs with strong investors, like Pelita Jaya—owned by the Bakrie family—can survive. "Only a fifth of the total cost comes from sponsors."
It is thus necessary to create a competition system suited to the extensive territory of Indonesia. For example, the territory is divided into four regions, whose best players will meet in the final. In the Indonesian League period, it was only divided into two—western and eastern regions—which were seen as too vast.
l l l
SOCCER fields, with their minimum number and quality, also pose a problem. There are no more free fields. Land plots have become office buildings and shopping centers. "All the fields are rented," said Ricky Yacobi, a national player in the 1980s. In his time, young Ricky used to play football in front of his house in Medan, though the field was uneven. Now this field has become a housing complex.
To send Ricky Yacobi to Soccer School, his club had to pay Rp500,000 for field rent per hour at Senayan. It was below international standards, which require an even surface. "It's necessary for ball control exercises," he indicated. Actually, in his view, the supply of infrastructure needs cooperation between the regional administration and club owners.
This is what Japan did when fostering its regular competitions. "Every region had at least two fields of international standard," added the former Matsushita player. Ricky, once following the transition from the semi-professional Japan Soccer League to professional J-League, described Japan as fortunate. It's because in spite of the unpopularity of soccer at the time, clubs in Japan were owned by various giant companies capable of providing funds for stadiums, training, matches, athletes' dormitories and junior players' education. Six years after the launch of its professional league, Japan managed to make its World Cup debut in 1998. "But I'm convinced Indonesia can do the same," he assured.
The coach of the Indonesia team for Asia Cup 2007, Ivan Kolev, also evaluated Indonesian players as good. "They're good at ball control with both feet," he said. The shortcoming: their stamina is still weak.
Yophiandi, Rini Kustiani, Andy Marhaendra (Jakarta), Bibin Bintariadi (Malang)
W251bGwsIjIwMjEtMDYtMjMgMTA6MTQ6MDkiXQ