From Sbori to Player Exports
There are a number of ways to create a good national team, even in the absence of quality domestic competitions; military-style training, naturalization, or allowing players to join advanced clubs.
Edition : Wednesday, April 7, 2010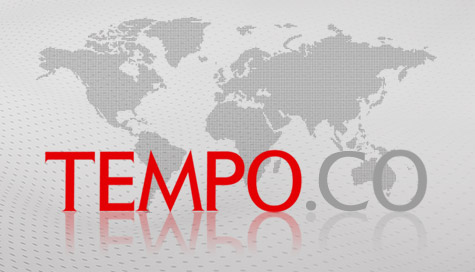 JIA Xinyao, a Chinese U-15 national soccer team player in the 2009 Youth Asian Games in Singapore, could not understand the attitude of the North Korean players. They were both communist delegations, but even the Chinese found their Korean "comrades" to be rather unwelcoming. "We bumped into one another occasionally back in the hotel, but they never uttered a single word," said Jia. The North Korean squad locked themselves in their room as fellow team members from China, South Korea, and Saudi Arabia exchanged jokes in the lobby of the Stamford Swissotel Hotel.
Their mysterious behavior drew a lot of attention to the North Koreans' practice sessions. Many expected to see something strange from the way Cho Won-cho, the team's manager, trained his players. "We did nothing extraordinary," said Cho, who successfully led his team to a silver medal, after losing 0:2 to South Korea.
Cho was aware of the many rumors referring to the North Koreans' way of training, which suggests a number of bizarre things such as practicing in a military camp, drowning in a pool of ice, to drinking special and traditional concoctions. It was because the domestic competitions in that communist nation are of low quality and not better if compared to the Indonesian Super League. Yet the North Korean national team is superior in terms of its history of success.
Take a look at their list of achievements: champion of the 2006 U-17 Asian Cup, runner-up of the 2006 U-15 Asian Cup, 2009 runner-up of the U-14 in Singapore, and quarterfinalist of the 2005 U-17 World Cup. In the female category, North Korea held the U-20 (2006) and U-17 (2008) champion titles. The culmination of these achievements was their senior Chollima—squad of the flying horse—winning a ticket to the 2010 World Cup. It marks their return after 44 years, when Park Do-ik and his team brought shame to the Italians, while moving onwards to the quarterfinal in the 1966 World Cup in England.
People had their own reason to accuse North Korea of giving harsh treatment to their players in military-style camps. Such things are not uncommon in communist nations. Prior to its downfall in 1991, the Soccer Federation of the Soviet Union did just that. They called the soccer camps sbori. In spite of its better competitions at that time, the situation of the Soviet League was similar to present-day North Korea's: the clubs were government-funded, its players were poorly paid, and there were not many foreign players around. Today, North Korea still has no foreign players at all. 
"At times, I would feel like they were training us to become military special forces," said Vladimir Beschastnykh, a former Russian top-scorer who once played for the Soviet Union. Players trained in sboris, usually located along the coast of the Black Sea, southern Russia, for four months before a championship. It resulted in the Soviet Union always reaching at least the quarterfinals of the World Cup, during 1958-1970.
As for the North Korean camp, Park Tae-woon said he had some information. "First, they would call the players to attend a year-long practice," said the South Korean reporter. "They train like the military, running around continuously, without any scientific method involved."
Do such military camps for soccer players still exist? Russia, the country that rose from the ashes of the Soviet Union, no longer resorts to this kind of hardship. Under the guidance of Dutch trainer Guus Hiddink, Russia managed to get to the semifinal of the 2008 European Cup—for the first time since the Soviet Union did the same thing in 1988—without any violence.
South Korea once had Yangzee, a premier soccer club controlled by the country's secret agents. Its players went through military-style training, with large paychecks, as well as the best nutrients supply available, which enabled it to contribute to one-third of the total number of players in the national team. Yangzee lasted for only three years (1967-1970). During that time too, the South Koreans saw little achievements as they failed to make it to the World Cup and the Asian Cup.
South Korea, along with Japan, finally decided to push its domestic competition to prepare players for the national team. In the 2002 World Cup, South Korea became the first Asian team to make the semifinal.
How about North Korea? Nobody can provide insights, due to the lack of information. One thing for sure, every player within the Red Mosquito Team—another nickname for the North Koreans—brings a large dose of patriotism, which could have originated from military camps, or any other source as well.
Listen to Ri Myong-guk's remarks. "When I stand guard for my goal, it is like guarding the gate to my homeland," said the keeper from the Pyongyang FC club. "The most important player is our Dearest Leader. He strikes terror into the hearts of our enemies, and strengthens the defense with a power greater than a thousand defense players and ten million goalkeepers."
His Dearest Leader is obviously Kim Jong-il, Secretary-General of the Labor Party as well as the highest leader of North Korea. It was this 69-year-old man who banned the national team from following two World Cup qualifications in 1998 and 2002, out of shame of being defeated by the South Koreans in the 1994 World Cup qualification. Kim also forbade live broadcast of international soccer matches and prevented his players from joining foreign clubs.
However, after failing the 2006 World Cup qualification, Kim began to loosen his grip. This was their key to their success in getting to the 2010 World Cup in South Africa. The first move was recruiting Zainichi, or Japanese-born Korean, such as Jong Tae-se and Ahn Yon-hak. Both were used to playing in Japan's J-League—a quality competition. Jong and Ahn are now North Korea's key players.
The second move is allowing, and even supporting players to play in Europe. This is a natural method. If lacking top-level domestic competitions, send or look for players from other countries whose competitions are of good quality.
African nations usually approach players who are connected by blood ties. Frederik Kanaoute, for example, is a French-born player who grew up in the French, English, and Spanish soccer leagues. Inspired by blood ties, Kanoute chose Mali—his father's home country—as his nation, and became its national captain. His mother is French.
Japan, too, is a unique example. Aside from improving the quality of its league, Japan also allows for naturalization in its national team's player recruitment process. From 2008 there has always been at least one player of Brazilian descent in its team. However, this is still less "strange" compared to Qatar, who selected players for their future squad out of around 400,000 young players from seven neighboring countries.
Slovenia and Trinidad-Tobago are both lacking in quality domestic competitions as well. Slovenia is the least populated country from the 32 contestants of the 2010 World Cup. Trinidad was also the smallest contestant nation in the history of the World Cup when they made it to the 2006 World Cup in Germany, but they had players from all over the major European leagues. "My job was made easier because we had dozens of players playing in the English and Scottish leagues," said the Dutch trainer, Leo Beenhakker, who got Trinidad through at that time.
For the record, every participant in the 2010 World Cup has squad members who play in Europe. Although a bit late, North Korea is now following the same trend. In 2007, Choe Myong-ho, a North Korean young player, began playing in the Russian League with the Krylia Sovetov Samara soccer club. Choe shared a room with Chang Dal-hon, his "interpreter" who could only speak rusty Russian. Many believe that Chang was a government agent, sent along to keep a close guard on Choe. 
In 2008, Pak Chol-ryong and Kim Kuk-jin became the first two North Korean players to play in Western Europe, after signing a contract with a Swiss club, FC Concordia Basel. A year later, Kim moved to FC Wil. They each have an interpreter who shares a room with them.
Another North Korean player who plays in a foreign club is Hong Yong-jo. He started playing in Europe with FK Bezanija, Serbia, in 2007, and moved to Russia to join FC Rostov. "I have to practice more because the party sent me to Russia to help develop our country's soccer," he said. Hong is the captain of Chollima. In a couple of years, he will be replaced by his juniors in the North Korean junior squad.
Andy Marhaendra (FIFA, Guardian, Sport Express)
W251bGwsIjIwMjEtMDYtMjMgMDg6MTk6NDIiXQ