Standing Out, Fitting In
A story about Obama's childhood in Indonesia. Is there any relevance with his success?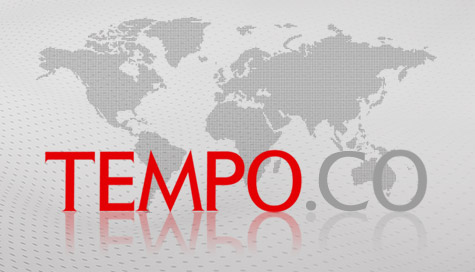 OBAMA ANAK MENTENG
Directors: John de Rantau and Damien Dematra
Scenario: Ve Handojo
Actors: Hasan Faruq Ali (Barack Obama), Cara Lachelle (Ann Dunham), Eko Noah (Lolo Soetoro)
Production: Multivision Plus Pictures
FOR a brief period in Barack Obama's life he lived in Indonesia, from age 6 to 10. During that time he attended Besuki Public School and St. Francis of Assisi School, and lived in Menteng, Central Jakarta.
His childhood friends remember that when asked their dream, while others said doctor or astronaut, Obama confessed early on that he wanted to be a president. It's a charming image in our minds, of little Obama running around with local children, playing soccer, wearing his red-and-white school uniform and citing the Pancasila by heart—but it is perhaps too naïve to think that Indonesia played a major part in shaping Obama to become who he is, head of the US and current political phenomenon.  
What Obama Anak Menteng perhaps tries to show is the simplicity of Obama's life in Indonesia juxtaposed with his determined disposition and added comedic elements. In short, little Barry was pictured as the poster boy of fitting in while simultaneously standing out. What is instead seen in the movie are forced images of weak, recreated events and an unclear, even nonexistent plot line.
We see little Barry (Hasan Faruq Ali) and his family's arrival in their new home and school in the Menteng area. Having lived in Indonesia for three years, Barry has mastered the Indonesian language. He befriends two brothers, Slamet and Yuniardi, who, meeting Obama for the first time, confusedly exclaim "You're American, yet you're tan-skinned." This happens repeatedly throughout the film, local children mocking his skin color, his 'unusually large nose' and curly hair—from the local bully who hates him for unknown reasons (other than a territorial temperament).
Soon, young Barry learns to fit in. Befriending local children, teaching them Ping Pong, playing soccer, and sharing laughs over cold beverages; at school, he is smart and diligent. At home, he is obedient and even does extra studies of things he wouldn't learn at school, mainly because of his loving yet strict mother, Ann Dunham and his affectionate step-father Lolo Soetoro (Eko Noah). In the entire film, Barry's mother is the only character that shows a stable profile; if one had to analyze, it would be fair to say that she would be the primary factor of little Barry's character.
After a while, his family then acquires a caretaker named Turdi (Teuku Zaky); an extremely effeminate and well-dressed man whose job is to take to and collect little Barry from school. During these school rides using Turdi's bicycle with wicker basket attached, Turdi flamboyantly swerves the bicycle left and right, while whole-heartedly singing and dancing. The projected image of Turdi seems a little far-fetched as it is obvious his character is used as comedic hyperbole that is distasteful, seeing as how most of the characters treat him as a laughing stock. Turdi's character is an exploitation of a stereotype of gay men, and homophobia is not a positive image to be projected as a moral in a film, or in any civilized society.
Ironically, the best scene of the film is the last scene. The man from the first scene, who we now assume is Slamet, is seen coming out of his simple living quarters, holding a cup of coffee and taking a trip down memory lane while inside his apartment and his neighbor's Obama's face is seen on television screens. This scene, is perhaps the most honest of the entire film, a projected image of the environment Obama once would be seen in, while now, he is seen behind blurry television screens. It is a poetic ending, to an unclear film.
The film plays not like a film, but like an unnecessary detailed flow of his life that does not imprint nor make any kind of special impression. If the intention of the filmmakers was to show the normal, ordinary side of Obama, then job quite well done. However, if the makers of Obama Anak Menteng also meant to highlight the contribution of Indonesia to Obama's personality, achievements or success, then no, this film does not do justice to his life of hard work and talent.
Obama himself is a hard-working and intelligent person—the result of a strict and admirable upbringing from his mother and his family. Obama had an enjoyable childhood in Indonesia, however, miniscule events like fist-fights, sports or schoolboy crushes were not a large contribution to his presidency. That image of little Obama running around with local children, playing soccer, wearing school uniform and citing the Pancasila by heart, is charming—but a far-fetched one to think that we were responsible for producing the leader of the free world.
Rain Chudori-Soerjoatmodjo