Beauty in Disgrace 
A beautiful debut by Nelofer Pazira about the shame of traditional values in women's liberation.
Edition : Wednesday, August 25, 2010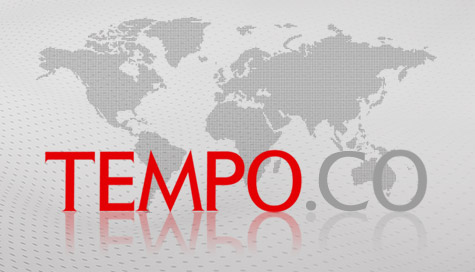 ACT OF DISHONOUR
Director, Script: Nelofer Pazira
Starring: Nelofer Pazira, Marina Goldahari
IT'S amazing how much beauty can exist in the rough, deserted backyard of a stone-walled house, between the blind spots of a traditional post-Taleban village where impoverished lambs move more freely than women. This beauty exists in the lone figure of 15-year-old Mena, a bride and woman-to-be in red, sitting in comfortable relinquishment, watching the stone walls that keep her inside, like a virginal princess locked in the stone towers of a fairytale. Only her keepers are not witches or dragons, but religious men upholding sanctimonious traditions. This is where Majgan (Nelofer Pazira), an Afghanistan-born Canada resident, finds Mena (Marina Goldahari). Majgan has travelled to the traditional village in a trip for a film project and hopes for self-discovery in her homeland, though she soon finds out that self-discovery is an impossible feat in a land that values the confinement of women. 
These two women, the two emblems of oppression and freedom, find solace in each other's singularity. Majgan shares stories of her life journey, of her search of independence and homeland, of customs in the outside world—while Mena teaches Majgan traditional love songs and weaving. 
In an effort to search for a purple burqah for her impending wedding night, Mena promises to act in the film Majgan is involved in. 
And when Mena opens the door and takes the step outside of her stone-wall life, disgrace comes and slips in. 
l l l
IT is a silent morning, as Mena wearing her mother's wedding dress, her thick, black hair adorned in hair clips given by her lover, says goodbye to her father. She leaves her home, and trudges behind Rahmat, her husband-to-be, judged by men in the street, and women isolated behind their own stone walls. In their journey, along the forests, the rocky rivers, the barren deserts with no end, Mena shows neither fear nor trepidation, only the comfortable relinquishment we have seen before. That silent morning, Mena was to be shot by her husband-to-be in her wedding dress. 
Act of Dishonour, directed by Nelo Ferpariza who also plays Majgan (and previously starred in her own biopic, Kandahar) has successfully translated the tension of the living conditions of the entire village that seems to be covered by a sheath of shame embraced as traditional values. The film not only explores strong themes that have brought matters of old tradition and conservative interpretations of religion that bring plight to personal freedom, guilt and oppression. This is not only seen in the eyes of the women behind the stone wall and their diminutive holes, but also in the daily lives of the men. While older men seem to relish their power in day-long talks of morals, indulge themselves in food, and pray excessively—younger men work hard to escape the loneliness of poverty, and children early on are taught the constrictions of being alive. Both men and women understand the consequences of being victims of wars and rules that weren't theirs. 
And if this doesn't have you believing, the image of the 15-year-old wearing her mother's bridal dress, whose tears resemble the rainwater in her mother's tuberculosis medicine bottles that she gathered to wash her hair, the 15-year-old in disgrace, standing no more in red, in the middle of the desert, will. 
Rain Chudori-Soerjoatmodjo 
W251bGwsIjIwMjEtMDUtMDggMTU6MjQ6MzciXQ