Introducing the Republic
A documentary film about cultural missions during the Sukarno era, which are often forgotten by historians.
Edition : 1 September 2010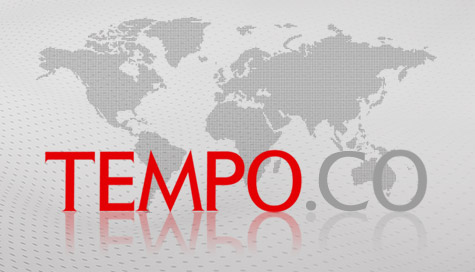 MARCH 1961. The ship Tampomas sailed from Tanjung Priok harbor. On the side was written "Indonesia Floating Fair." It was bound for Honolulu, Hawaii. It was actually a floating stage. At every port it called on, people were invited to watch Indonesian dancings on board the ship.
This documentary film tells a story forgotten by historians. From 1962-1965, Sukarno sent many cultural missions overseas. The aim was to introduce the still young republic to the world. Hundreds of dancers were sent out during this period, not only to Asian countries such as Bangladesh, China, Japan and North Korea, but also to the then USSR and Eastern Europe (Czechoslovakia, Hungary and Poland), Western Europe (Holland, France) and the United States (New York). We know this was important because these missions kindled people's imagination of Indonesia.
Created by a group of four women who usually research the gamelan and dance, the film contains conversations with former members of the missions. Jennifer Lindsay interviewed artists in Solo and Yogyakarta, and Irawati Durban Ardjo spoke to people in West Java and Makassar, while Menul Robi Sularto filmed in Jakarta, and Bulan Trisna Jelantik did her share in Bali. They delved into the ups and downs of the members of the groups. "There were 30 sources," says Jennifer. The approximately 50 hours of raw footage was neatly edited by Chandra Hutagaol into a 90-minute film.
Although it was made as a joint effort with minimal funding, the film made us think that Sukarno had a clear cultural strategy, unlike our leaders today. The groups were large, comprising dancers and musicians selected from regions across Indonesia, and they were all brought to a training center in Jakarta.
From their stories, it is clear that Sukarno kept an eye on the groups' preparations. For example, Pringgohadiwiyono still remembers that before he left for East Pakistan, and still undergoing training in Jakarta, Sukarno corrected his style of percussion playing. Andi Sapada, a Pakarena dancer from Ujungpandang also recalled how Sukarno criticized the Pakarena drumming. "Too long. Should be no more than 10 minutes," Sukarno commented.
The most interesting part is when they talk about the difficulties of their trip. For example, when the Tampomas reached a point north of Tegal, it had to sail back to Jakarta because of an engine breakdown. From Jakarta, the group took a plane to Honolulu. From Hawaii, they flew on to Japan. There, the Tampomas caught up with them and they sailed to Hong Kong, the Philippines and Singapore.
Imagine how shaken and nauseous they felt when they flew to the US in a Hercules cargo airplane. "It took 11 hours to fly from Jakarta to San Francisco," remembered former musician Lim Junaedi. The route taken was Jakarta-Biak-Wake Island. "The airplane landed on the island, but when it was time to take off, the Hercules refused to fly," she added. They stayed one day on the Pacific island, then continued their flight to Guam-Honolulu-San Francisco and New York. "We all shed tears of relief when we landed in New York," says Lim.
In the airplane, they usually wore official clothing—jackets or kebaya. "We didn't dare let our hair down," says Retno Maruti. They felt proud when the official welcoming party consisted of dignitaries such as Chou En Lai, Ali Bhutto and Lee Kuan Yew. They remembered amusing trivia from these events. "Pak Ho Chi Min had hair in his ears," recalled Edi Sedyawati in the film.
Sadly, many members of the group died before the film was made, such as Bagong Kusudiardja, Wisnu Wardhana and Ngaliman. And several of the film's sources, such as wayang ukur enthusiast, Sukasman and dancer Andi Sapada, also died before the film was made. The film would have been more complete if it included footage of the performances overseas. "We asked Indonesian Ambassador Salim Said to look for material in Czechoslovakia and Prof. Larissa Efimova to do the same in Russia, but we failed to find any," said Lindsay.
After its screening in Salihara, South Jakarta, the film will be shown in Yogyakarta, Bandung and Solo, and elsewhere where people ask to see it. The art-loving public must see it because in the words of playwright N. Riantiarno, "at that time, the country was penniless, but it had an idea, while today, the country is richer, but poor in ideas."
Seno Joko Suyno