From a Multicolor Festival
The 9th Q Film Festival lasted amid protests and criticisms by various circles.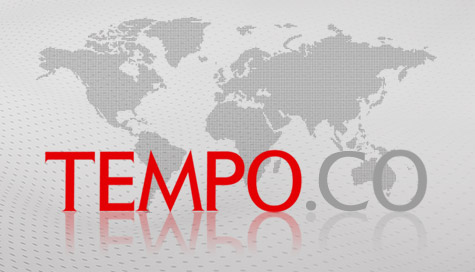 IT ranged from South Africa in the 1950s when apartheid still segregated people on grounds of color and gender to Japan today with the life of a brilliant artist and his transformation. It also varied from broiling mainland China to the city of Jakarta with men and women questioning their identities.
The 9th Q Film Festival opened last week at Goethe Haus to celebrate pluralism. "We actually aim at screening alternative films, which are different from popular pictures shown at movie houses," said John Badalu, Q Film Festival Director. So, while presenting films about gays, lesbians, and transgender persons, the festival also offered human rights- and social-themed movies.
When it later faced protests from several parties, the case should be seen as an expression of dissent in a democratic country. John Badalu admitted that since the first festival organized in 2002 the event had twice been under fire. "But there have always been good dialogs," he said.
Here are some of the festival films subjected to opposition.
Pyuupiru 2001-2008
Director: Daishi Matsunaga
Pyuupiru is a contradiction. In 2001, when the camera of Daishi Matsunaga was scanning his plain face, we watched a lean man, with thin hair and a rather awkward, shy smile, asking what he was supposed to do in front of the lens. However, when we take a look at his designs, drawings, and the colors chosen, we will witness quite a drive, an expression. They constitute an explosion capable of penetrating the channel that combines fine art and fashion.
Pyuupiru is also a contradiction because he was born as the youngest son of Chieko Kumode and Masaru Kumode. But his flamboyant character and inclination to wear skirts and high-heeled shoes, making his parents confused (in the beginning), indicate that Pyuupiru has feminine emotion. His father, mother, and older brother Naoaki Kumode, claimed to feel curious as the youngest kid's friends called him Pyuupiru. It was the name given by his transvestite friend, Mayuyakko.
His brother also related how he had followed the development of Pyuupiru, not only as a fine art enthusiast but also as a man who was gradually transforming into the gender between a male and a female. With the aid of hormonal injections—which obviously caused physical agony—his body was slowly rid of hair and his breasts grew little by little. "When he said to me that he was a gay, I replied that there was no problem," added the brother.
Pyuupiru further rose to fame as he launched his Planetaria solo display. He designed costumes from his own hand-knitted material—refusing to use knitting and pattern machines—which were later paraded by models. The outfits, mostly with striped motifs, carried symbols of all planets in the universe and their orbital paths. The costume designs and models filling the exhibition room—for those familiar with popular culture—abounded with color contrasts and peculiar formats so that the appearance of Lady Gaga (born several years later) would seem "tame" and "flat."
Pyuupiru then became a public figure. He was interviewed by various media in Japan. But photographer Masayuki Yoshinaga claimed that some media featured Pyuupiru as a weird fellow. "To me, he should be presented as a creator."
Yoshinaga is right. Pyuupiru is an artist who behaves as an ordinary person daily, is quite bashful, awkward, and longing for love. Every day Pyuupiru works with a manga cafe for a living. "By working here I can back up my creations," said Pyuupiru. "Usually I buy material, yarns, glue and others when there are discount sales."
Pyuupiru's works often need meticulous craftsmanship. An example is when he built a mountain with artificial flowers to mark his granny's death anniversary. He made the flowers one by one with different sheets in various colors and formats, which were piled up like a big mountain, and Pyuupiru entered an opening to sit in the middle. Whether it was an installation art or not, Pyuupiru wouldn't bother, as the creation eventually led to debate among fine art critics.
Since this is a documentary, director Daishi Matsunaga certainly followed Pyuupiru's emotional ups and downs, including his ties with somebody called "Papa" (who of course refused to be exposed) and breaking his heart.
The ending of this film is filled with sadness and at the same time grandeur. Pyuupiru is portrayed in his solo exhibition flaunting not only his works but also his very self. Visitors observed how Pyuupiru took off his costumes one by one. Among those present were his father, mother and brother, who so lovingly accepted him as he was… At the end of the scene, with Pyuupiru shedding tears, we can grasp how difficult and complex the life of Pyuupiru has been, with all the contradiction and duality.
The World Unseen
Director: Shamim Sarif
Scriptwriter: Shamim Sarif, based on a novel of the same title and writer
Actors: Lisa Ray, Sheetal Sheth
Back in 1952, South Africa was not only divided by skin color, but also by gender discrimination. We all know the separation between the blacks and whites, but only few realize that there were other colored people (usually of Indian descent) there who suffered from their own problems. While obviously not part of the white community, they regarded black people as nothing more than lower-class citizens whose sole purpose is to serve those who rank higher in the society.
This film tells the story of Amina (Lisa Ray), owner of the Locomotion cafe. She is a beautiful, independent woman who is always dressed in shirts and trousers. Her soul is free, and she never hesitates to stand up and oppose South African authorities. Her cafe thus became a safe haven for anyone seeking protection from the police's harassment.
Then, Miriam (Sheetal Sheth) came along. A woman whose figure resembles the classic definition of beauty, she is a housewife who obeys her husband and is currently pregnant with her third child. Amina and Miriam get to know each other, they share their views on life and exchange homemade cookies (it was a common practice in 1950s South Africa). Aside from the usual skin color problems due to their Indian descent, they also receive harsh treatment from the white police. Both women stand vulnerable to certain terror because of their homosexuality.
This film, which is actually very interesting and reminds us a bit of Fried Green Tomatoes produced by one Hollywood studio, tells a premise about the multilayered oppression faced by the two women: sociopolitical pressure and marital oppression (Miram's husband is described as a playboy who likes to cheat and beat his wife). There are a few moments in this film that fall into general characterization. Amina is the figure who brings everyone to freedom, while Miriam is the desperate housewife. Lisa Ray's performance is refreshing, but it is not well complimented by Sheetal Sheth's plain acting.
Soundless Wind Chime
Director: Hung Wing Kit
Scriptwriter: Hung Wing Kit
Actors: Lu Yu Lai, Bernhard Bulling, Wella Zhang, Hannes Lindenblatt
Soundless Wind Chime tells the life struggle of Ricky and Pascal, two young men each with their own cultural background. Ricky is a youngster from mainland China who had just moved out to Hong Kong and works as a waiter in a small restaurant. The Swiss-born Pascal, on the other hand, is an unemployed person who happens to be in the same metropolitan city, picking pockets to sustain his life. Pascal shares a room with his lover, who is both very dominating and violent.
One hot afternoon when Ricky is delivering food to one of his customers, his wallet is stolen by Pascal. The event unexpectedly brings the two together. Pascal does not refuse Ricky's invitation to live under the same roof, and the shared feeling of living in a foreign land soon grows into mutual love between the two men.
Their relationship as lovers is not trouble-free. Pascal, who likes to see and date other guys, often makes Ricky jealous. Quarrels between them are frequent. The jealousy, along with the worried feeling for his ailing mother back home, separate the two even further, until one day Ricky wakes up alone in his room.
The romance drama tells not only the love story of the couple, but also the loneliness that shrouds Ricky's journey to Switzerland in search of his lost lover and his flashbacks through the memories. Therefore, the drama, filmed in three different locations—Hong Kong, China, and Switzerland—adopts a non-linear storyline with numerous flashbacks along its course. Both the present and the past are alternately visualized before the audience, from a Swiss village to a slum neighborhood in China.
This romantic film is visually soft, polite and sweet. Love is portrayed through the happy faces and warm hugs between its main cast. Utilizing four different languages—Cantonese, Mandarin, English, and German—in its dialog, the film relies more on facial expressions, with minimum soundtrack and short dialogs. Supported by solid performance from its starring players and neat cinematography, this film successfully brings the audience into the midst of the love and loneliness.
Two of Six Indonesian Short Movies
From the six Indonesian short movies, the most interesting is perhaps the Birthday Gift (2010), directed by Daud Sumolang and Stea Lim. It tells the story of a young woman who receives a video camera for her birthday present, and from that video camera's point of view, we see her acts. The spoiled young woman talks and laughs a lot, but she also has many wishes to fulfill and continuously challenges her partner's patience. The director never put the partner's face in front of the camera, but from her voice and her patience in subduing the young woman, we can assume that she (who happens to be holding the camera that serves as the audience's eyes) is a much more mature woman.
This short movie provides an illustration of a lesbian couple's life from the director's perspective. The simple theme makes this film interesting, and provides the foundation for an underlying statement which tells the audience that couples everywhere, regardless of their sexual orientation, share the same problems and dynamics.
Another equally interesting film is Gincu (2010) by Agnes Christina. Only two minutes in length, the film's scenes simply portray a man who cuts his shoulder-length hair almost completely, nearly turning his head bald. At the end of the film, he brushes gincu (lipstick) on his lips.
Leila S. Chudori, Nunuy Nurhayati