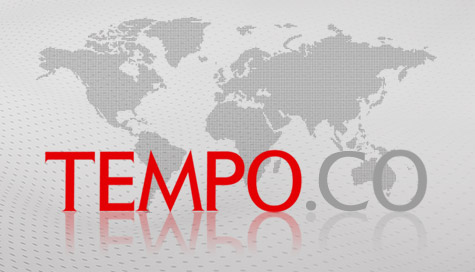 AS of Wednesday last week, people entering Goethe Haus had their bags searched, were required to show citizen's identity cards and fill in the guest book properly. The strict examination was in response to the protests against the Q Film Festival organized in, among others, Goethe Haus.
Since its birth in 2002, the Q Film Festival has not faced great protests. "In 2002 and 2003 we were indeed also visited by the Islamic Defenders Front (FPI), but we had amicable dialogs," said John Badalu, Q Film Festival Director. This year, the protests against the festival held from Friday, September 24, to last Sunday, were apparently stronger.
On Tuesday last week, the FPI declared its opposition to this festival and "…appeals that activities promoting sexual freedom, sex deviations, homosexuality and lesbianism be immediately ended," said Jakarta FPI Chairman Habib Salim Umar Alattas. After visiting the French Cultural Center, Goethe Haus, Erasmus Huis, and several other film screening places, the FPI delivered the protest note to the festival organizer.
The next day, around 50 University of Indonesia students went to Goethe Haus and made an oration, describing the films being shown in the festival as abounding with moral and religious violations.
The protests naturally caused public annoyance and triggered the spread of comments in social media like Facebook and Twitter, which supported the festival just because they knew very well that the pictures screened were artistic productions promoting no pornography.
"I don't understand why they've had to oppose this film festival. It's a free country and the festival is not only themed gay and lesbian life, but also celebrates the freedom of choice, artistic creation, and expression," said actress and director Lola Amaria.
"Youths and reformists should continue to support the freedom to gain information through a film festival, for the sake of equality. The Q Film Festival must go on," said director Riri Riza to Tempo.
Apart from the support and opposition, John Badalu admitted that some places such as Japan Foundation, Apollo Bar, and Cemara Gallery withdrew as film show venues. Meanwhile, Goethe Haus, CCF, Erasmus Huis, and Kineforum Taman Ismail Marzuki kept screening the festival flicks.
Pornography? "Not in the least. Many of the films even show no physical contact at all. Most of the pictures are very refined in the portrayal of their stories and issues," said John. He also pointed out that many films with political and social themes were shown because the festival concerned marginalized people, the sidelined ones. John stressed that the festival was limitedly arranged for invited people and members of Q-Munity. "So the festival is not open to those who are not invited."
From Goethe Haus, the assistant for cultural program of Goethe-Institut, Dinyah Latuconsina, said after the protests the institute left the decision to the organizer, which was Yayasan Q-Munity Kesetaraan Indonesia (foundation for equality).
Yayasan Q-Munity promptly made a written reply stating that the festival would be carried on because, "This festival is part of our offer to the public to enhance the awareness of human rights, especially from the perspective of gender and sexuality in the identity of man."
NN, LSC