An Ode to Madame X
An entertaining film with spunk that discusses the marginalized transgender community.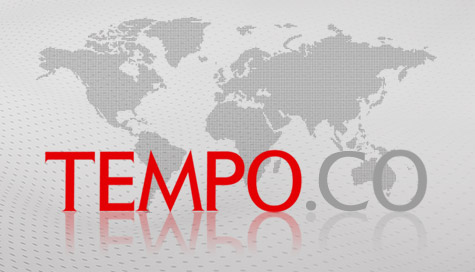 MADAME X
Director: Lucky Kuswandi
Script: Khalid Kashogi and Agasya Karim
Actors: Amink, Marcell Siahaan, Ria Irawan, Shanty, Titi DJ, Sarah Sechan, Joko Anwar
Produced by: Kalyana Shira Film
ADAM lies on top of a truck, his scrawny figure still bathed in multicolored clothing and slight bruises around his body. He had just been thrown off a truck after being kidnapped by a violently religious political group. It's a sad image that we see of the protagonist in the first scene of Madame X, and is perhaps an effective one.
In his daily life, Adam (Amink) lives and is taken care of by his transgender friend, Aline (Joko Anwar), a flamboyant and over-the-top optimist; Cuncun (Fitri Toprica), a butch girl, and their caring mother, Tante Liem (Baby Jim Aditya). Both Adam and Aline work in a salon as hairdressers and at night release their inhibitions in local nightclubs. This all changed with the appearance of the fundamentalist group who call themselves Partai Bogem, who scour the city at night looking to 'cleanse' the LGBT community they consider as 'sinners', with violence and terror.
The creators of Madame X have successfully used the stereotypical image of transgenders and their community to their advantage, turning the previously tainted image of transgenders in this country as something 'laughable' in a demeaning way, to full-fledged support of these superheroes. Madame X, the debut film of Lucky Kuswandi, is more than just chockfull of colorful characters, a fantastic plot and humor that varies from purposely kitschy-slapstick to quick-witted; it also begs us to ask the true conditions of transgender living in Indonesia. They are repeatedly exploited in inhumane ways, and then condemned and blamed for it; Kuswandi has succeeded in delivering this message through the stimulating images and very smart dialog that is an exemplary picture of ignorance and human condemnations that flourishes in this country.
As in every superhero film, the protagonist, Adam, is previously discriminated, belittled and especially marginalized for being a transgender (still widely unaccepted in Indonesia) and throughout the film we see a humorous transformation from Adam to Madame X. Of course this transformation was possible with the help of a number of characters that saved him after the violent kidnapping by Partai Bogem; Om Rudi (Robby Tumewu), the owner and teacher of Sanggar Tari Lenggok who teaches lenggok dance that in actuality turns out to be a martial arts style; his post-op transgender wife, Tante Yanje (Ria Irawan), who becomes a mother-like figure to Adam; Din (Vincent Rompies), a mute, flamboyant helper in Sanggar Tari Lenggok and the inventors of Madame X's special weapons; and Ratih (Saira Jihan), one of the dancers in Sanggar Tari Lenggok who becomes Adam's friend.
Throughout the film it is easy to find ourselves support Adam through gritted teeth and an almost too-real frustration (perhaps from our own political conditions in this country) in facing the villains: Kanjeng Badai (Marcell Siahaan), Madame X's main antagonist who runs a fundamentalist propagandist party and the leader of Partai Bogem; and his three wives, Bunda Ratu (Titi DJ) who's superpower is her shrieking vocals, Bunda Lilis (Sarah Sechan) an avid believer of magic and Kinky Amalia (Shanty) a promiscuous actress—all three who wear multicolored burqa-like robes as a symbol of their morality.
In Madame X's journey to seek revenge for Aline's death in their kidnapping, to defend himself and his marginalized community, to find strength in himself, and seek justice, we also find Adam's self-discovery in his childhood and his past, in perhaps the most surprising way. This film is not just a spunky ode to the marginalized community, but also a reflection of the vast ignorance and hate that still exists in this country. In this film, the government itself looks non-existent—thankfully, they have Madame X. If only we had her too. 
Rain Chudori-Soerjoatmodjo