Silence-Breaking Images
Hilde Janssen and photographer Jan Banning recorded the experiences of 50 former jugun ianfu or comfort women in Indonesia.
Edition : 8 September 2010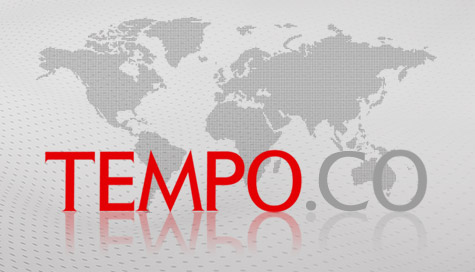 ANXIETY lined the old woman's face. The smile on her thin lips failed to cover her pain. Tears kept welling up in her aged eyes, which often moved back and forth as she recalled the cruel events that befell her dozens of years ago, when she was just a young girl turning into a woman.
Hilde Janssen, a Dutch journalist, met the woman in a quiet hotel in Semarang. She said her name was Paini. She is 80 years old and now lives in Semarang with her husband and several children and grandchildren. "I admitted to him that I was 'soiled' but he liked me anyway," Paini told Janssen about the man who became her husband.
Before that, Paini had been married twice. Her first husband—chosen by her parents—was unwilling to have anything to do with her. The second marriage, also arranged, failed after five months. Everything was linked to her past.
Paini was 13, when she was first forced to work in a Japanese army barracks near her village. At first she had to look for food, going through the neighborhood, accompanied by a group of Japanese soldiers. Then she was ordered to dig a ditch and help in the kitchen. One night, her life changed abruptly. Paini was picked up and forced to go to the Japanese soldiers. She was brought to the barracks and raped repeatedly. This went on every night.
"When she told her story, she almost couldn't bring herself to say the word, 'rape'," said Janssen. Paini is one of the women in Indonesia who was forced to be jugun ianfu or comfort women during the Japanese occupation. And she was not the only former comfort woman Janssen met in Semarang. Janssen also met Mardiyah there. Mardiyah, 84, had a similar story, except that she was already married when a Japanese corporal asked her to live in the barracks to help with washing the dishes.
As it turned out, she was also told to help the forced laborers build a road and dig ditches. Mardiyah was also forced to become the "mistress" of the corporal. Mardiyah suffered a miscarriage when she was lifting stones. "I didn't know that I was pregnant, but when I started to bleed, I was relieved. At least I was saved from the embarrassment of having a Japanese baby," she explained.
These two women's stories are part of the sad stories from 18 former comfort women whose photos are being displayed at the Erasmus Huis Dutch Cultural Center in Jakarta, from August 12 until September 23. The women's photos measuring 1.5 x 1 meter are selections from the work of photographer Jan Banning, who accompanied Janssen on her travels through various areas of Indonesia to uncover the stories of former comfort women. "I interviewed 50 women who were jugun ianfu victims, but not all their photos are being exhibited," Janssen told Tempo last Monday. The results of Janssen's interviews have been written on a sheet of paper displayed to the left of each of the photos.
The complete stories of the 50 women have been written in a book in Dutch titled, Schaamte en Onshuld Het Verdrongen Oorlogsverleden van Troostmeisjes in Indonesia (Shame without Sin: Stories of Female Sex Slaves during Wartime in Indonesia). They are also found in a book of photos titled Jugun Ianfu by Jan Banning.
Finding 50 former comfort women in Indonesia was not easy. Janssen and Banning had to travel around, building networks with a number of organizations which who have at one time worked with former comfort women. Since the middle of 2007, Janssen has carried out her research, trying to locate areas the Japanese army used as their bases. "I thought, where there was an army post, there is bound to be former jugun ianfu," said Janssen who traveled to West Sumatra, West Java, Yogyakarta, Central Java, East Kalimantan and to South Maluku.
Armed with the result of her research, Janssen began exploring Padang and Bukittinggi. Together with a friend, she visited a number of cities. "Every time I met a person who looked elderly, I asked if they had any information on those women," said Janssen. The results were zero. Not one resident would talk, even though she knew there were several former comfort women in those cities. It seems that the customs in those areas made it difficult to uncover information about those women. Nonetheless, Janssen did have a chance to meet one former jugun ianfu in Padang. "Unfortunately, her hearing is already impaired and that made it difficult to interview her," she said.
Sometimes, she would get information about the whereabouts of the jugun ianfu inadvertently. One such case was a woman in the area of Babar, South Maluku. Janssen happened to be reading a book about Ambon written by a Dutch journalist. One of the chapters in the book described a retaliatory action carried out by the Japanese army in the form of a massacre in Kampung Emplawas on October 5, 1944.
It also included an interview the journalist had with someone who recalled the experiences of girls taken away by the Japanese as "war trophies" and forced to work in military brothels. After quite a long search, Janssen finally succeeded in meeting two women. One was named Dominggas, 82 years old today, who was forced into a brothel at 16 and given the name Mikori.
Besides having to comb through addresses that were foreign to them, it was not easy to "win over" or convince the old women to tell the stories of the atrocities they suffered 65 years ago. Due to the deep trauma, many have chosen to say nothing, because they do not want people to know of their shame. But with slow and gentle prodding, Janssen finally managed to convince 50 former comfort women to relive these painful memories of wartime. Many of them come from towns in Java, like Yogyakarta, Semarang, Karanganyar, Cirebon, Kuningan, Serang and Sukabumi. "Maybe because in those areas there were many factories and army barracks," explained Janssen. The population density in those areas made it difficult for many people to find jobs. The Japanese soldiers took advantage of these conditions to trick young women and girls by offering them jobs, although they were actually forced into military brothels—at times sent away to different regions—to satisfy the lust of the Japanese soldiers.
Estimates of the women who became jugun ianfu number about 20,000. Most of them were forced into it when they were 13-16 years of age. They were kidnapped, threatened, taken by force from the streets, pulled from their homes and transported by trucks, or bribed with promises, even forced their village chiefs to comply.
According to Janssen, however—based on stories told by the women she met—the estimated number of girls who experienced sexual violence is far greater. "Those called jugun ianfu worked in official brothels with set working hours, health checkup every week, the men had to use condoms, and so on," Janssen said.
The Japanese government at that time used the system of comfort women as an effective means to keep their troops going. In 1938, the Japanese War Ministry tried to prevent sexually transmitted diseases among the troops and warn against mass rapes, through a manual. But the exercise failed. Rapes still took place everywhere, in warehouses, railroad cars and even in people's homes. "For the Japanese army, jugun ianfu was merely a practical policy. But for these women it was a nightmare. It is time that policies attend to the fate of these women," said Janssen.
Nunuy Nurhayati