Scouting Club Champions
This year, various regions are holding badminton tournaments, such as the National Circuit, which spans nine months from February to October. This week, the five-day Bankaltim Indonesia Open Grandprix takes place in Samarinda. Such events serve as a means to seek out new, potential athletes from badminton clubs all over Indonesia who train their players seriously and systematically.
Edition : Wednesday, October 13, 2010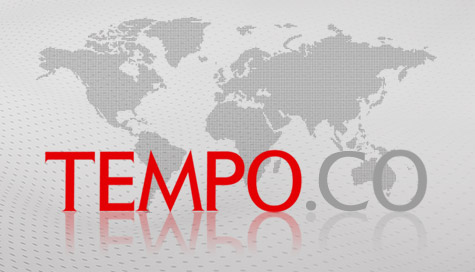 NOT too long ago, people always looked forward to live television broadcasts of prestigious badminton matches such as the Thomas Cup and All England. They would stop whatever it was they were doing, join others as they gathered in front of the television, and get immersed in the intense atmosphere of the game. Every critical moment would trigger a hysterical reaction from the crowd. Schoolchildren everywhere would imitate the distinctive styles of Indonesian badminton champions such as Rudy Hartono, Liem Swie King, Icuk Sugiarto, and Ivana Lie.
A Betawi artist, Benyamin Sueb, then wrote a song of Sunda genre entitled Badminton. The lyrics clearly describe how badminton was a very popular and loved sport.
Badminton di mana-mana, di kampung jeung di kota…
Badminton keur suka-suka…ngalipur mana sungkawa…

(Badminton is everywhere, in villages and in cities...)
(Badminton brings happiness, cheering those in sorrow...)
Badminton's popularity soared even higher when in 1992 Susi Susanti and Alan Budi Kusuma brought together two gold medals from the badminton men's and women's singles, two branches of the sport that were contested for the first time at the Olympics in Barcelona, Spain, that year. Foreign media called Susi and Alan "the Bride of the Olympics." With that victory, they were also appointed as torch bearers at the Athens Olympics in 2004.
All of the above are now but a sweet memory of our past. Indonesian badminton has been in a steady decline since the end of the 1990s. Meanwhile, other nations such as China, Malaysia, and South Korea are getting better and better in their badminton achievements. They each have some standardized training and talent scouting models. "It takes at least 10 years, or as fast as eight years, to find out whether an athlete can reach for the top or otherwise," said Susi Susanti.
Where are the potential "seedlings" of badminton players? Those interviewed by Tempo, former badminton champions who once proudly represented Indonesia in international competitions, all pointed to one source: private badminton clubs. It is because the government is not yet able to provide sufficient facilities and funding required for talent scouting and development.
l l l
HENDRI Saputra pulled out a photograph from his bag. It contains a picture of badminton players posing together at the side of a court, "This is the only one left remaining. I carry the photo with me everywhere because I'm afraid to lose it if my house is flooded again," said the coach at the Tangkas Alfamart Badminton Club, during a chat between training sessions in the practice hall of Tangkas Sport Center, Jakarta, last Wednesday morning. Visible among the people in the photograph are national badminton players Simon Santoso and Lilyana Natsir at their early training stages. "This is Simon when he was 11 years old. Lilyana was 14," he said, describing the figures in that photo, taken in 1996.
The "Sport is Our Members' Goal" club—or Tangkas for short—rely on early training to produce great athletes. Founded in 1951, the club is known as a prime source for badminton world champions up until now. Such achievement did not come overnight. "We gather talented players and train them further here," said Hendri, an athlete himself in the 1980s who has been training student players since 1990.
Badminton players begin training when they are still very young. The common method employed to seek them out is by observing various badminton tournaments. "We would come to scout them," said Hendri. When they have found a talented young player, Tangkas management would then contact the parents and the club in which the player currently resides. "Things will proceed according to the agreements between them," he said.
Badminton tournaments are the talent scout's hunting ground. Their search for promising athletes begins at the branch level and goes all the way up to provincial-level competitions. Sometimes "gems" can be found in regional events as well. Simon Santoso, who won the Taiwan Open championship last August, for example, was discovered at a tournament in Tegal, Central Java.
According to Hendri, a champion's potential can already be measured from the very start, through a series of physical, technique, and attitude tests. Right now Tangkas has about 45 potential athletes between 11-19 years of age. "A third of them would eventually become champions," he said optimistically. Tangkas also trains athletes from various other regions or countries who want to prepare their players for incoming tournaments. "Around 36 countries send their athletes here," said Hendri.
Talented players undergo intensive training. Five hours of practice, divided into two sessions in the morning and evening, are commenced every day. The training program includes physical, technique, strategic, and mental practices. The mental training involves sending the athletes to compete in various badminton tournaments. Three main coaches and an assistant—who is usually a senior athlete—carry out daily trainings for the Tangkas club members.
Under such a training system, Hendri believes that his club will continue to produce great badminton players. "We cannot promise to deliver any victory because it depends on many factors, but with this kind of training, the athletes can make some significant progress for sure," he said. "A technically advanced athlete stands a better chance to become champion."
As seen from its record of accomplishment, Tangkas has indeed proven itself capable of producing world champions. During its 59 years of history, Tangkas has obtained nine world champion titles from players such as Verawaty Fajrin in Jakarta in 1980, to Nova Widianto and Lilyana Natsir in Kuala Lumpur in 2007. Their achievements serve as a motivation for the juniors. Accordingly, in the practice hall, large pictures of the world champions are displayed around the nine courts.
A similar "athlete factory" that also produces badminton champions is the Jaya Raya Badminton Club. The club, headquartered at Ragunan, South Jakarta, is led by none other than the eight-time All England champion Rudy Hartono. Its daily instructor, who also doubles as the head of trainers, is 68-year old Retno Kustijah, winner of the women's doubles in 1962 Asian Games. "I have been training athletes in Jaya Raya for 35 years," she said.
Retno and her team of eight other trainers are currently teaching some 250 athletes. "Our target is to train athletes into winning the gold at the Olympics," she said. According to Retno, to be a great athlete, "One must begin training very early in life." In Jaya Raya—a club funded by 24 businessmen supported by tycoon Ciputra—athletes aged 13 years old or younger start off in the beginner category. Then, there is the adolescent level for athletes at the age of 15 or below, and the young adult classes for 18-year old members. "In the young adult classes, we can already see if someone has what it takes to become a great athlete. If things go well, the corresponding person will continue to rise until, hopefully, at the age of 24, he or she could become champion of the Olympics," she said.
Retno's calculation is correct. Jaya Raya produced three Olympic gold medal winners: Susi Susanti in women's singles and two pairings in men's doubles; Tony Gunawan-Candra Wijaya, and Hendra Setiawan-Markis Kido. "A champion has a level of discipline, mentality, will, and determination higher than that of other people. Winners like Taufik Hidayat, Rudy Hartono, and Tan Joe Hok have both great skills and charisma," she said.
Badminton clubs, as admitted by the Head of Training Center of The Indonesian Badminton Association, Lius Pongoh, are the prime suppliers of quality athletes. "The clubs send athletes to national training as well. So, the more good-quality clubs we have, the more athletes we will get," he said.
As far as Lius knows, during his more than 20 years of career in the badminton world, there has been no addition to the total amount of clubs that supply athletes. "There are only six clubs in Java," he said. He mentioned the Djarum in Kudus (Central Java), Suryanaga (East Java), SGS and Mutiara (Bandung), and Tangkas as well as Jaya Raya (Jakarta). "Other regions should have had clubs as well," he said.
Badminton tournaments are being organized to search for these other clubs. Through competitions that also offer prizes, new athletes from clubs that are previously unheard of could hopefully be found. The National Circuit games, which last for nine months from February to October 2010, and takes place in nine cities in Java, Bali, Sumatra, Kalimantan, and Sulawesi, provides ample opportunities to look for good clubs and quality players. New talents are also expected to surface in the five-day-long Bankaltim Indonesia Open Granprix in Samarinda, East Kalimantan, being held his week. "We are hoping that badminton athletes and, hopefully, clubs that supply world champions, will emerge from Kalimantan," said Bankaltim Director Aminuddin via telephone last week.
Throughout its history, Indonesian badminton has relied on clubs. Ferry Sonneville, the first player to become an international champion in the 1950s, came from the Bakti club in Petojo, Jakarta. "We have to support and increase the number of badminton clubs to obtain good-quality athletes," remarked Lius
That makes for the difference between Indonesia and China that owns no badminton club at all. "Being a communist nation, China fully supports all of its athletes' needs. In Indonesia, we depend on private clubs," he said.
Ahmad Taufik, Harun Mahbub
W251bGwsIjIwMjEtMDYtMjMgMDg6NTU6MzYiXQ