Susi Susanti from Manado
Edition : Wednesday, October 13, 2010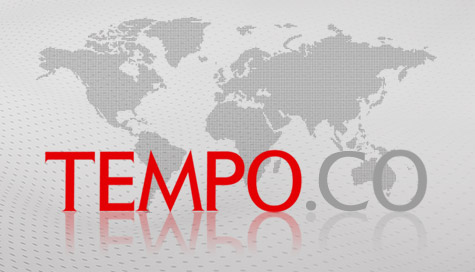 HER sharp eyes follow the shuttlecock's every movement. Her legs are nimble and her hard-hitting left hand would sometimes produce only a gentle touch, bouncing the shuttlecock slowly to deceive the opponent. She is Setyana Mapasa, a 15-year-old from Manado who was sparring with a partner at the Tangkas badminton court, Greenville, West Jakarta. "If she keeps her head down and maintains the discipline and practice, she could one day find herself winning international matches," said Hendri, her coach, last Wednesday.
Ana, as the girl is usually called, is one of the national player candidates from her club. "She is one of our best athletes in women's singles, and is likely to follow in the footsteps of Susi Susanti," said Hendri.
Her interest in badminton began when she accompanied her father to regular games in her housing complex in Kawangkuan, Manado. She eventually tried to play, and became captivated by the sport. Setyana was only 7 years old back then. By the age of 9 she had joined a local badminton club in her town.
After two years training at that club, she moved to Tangkas, Jakarta. "There was a competition in Jakarta at that time. At first, I was just playing for a while in Tangkas, but later on I wanted to stay here," she said.
Setyana, an only child, has enjoyed her four years of training in Tangkas. The left-handed girl left her school to concentrate on badminton. However, she scored numerous achievements, from the beginners category to national-level teenager events. Last August, she was even "forced" to enter the junior class, while she actually belongs to the teenager group. The result was not disappointing: she managed to reach the semifinals. "Four or five years from now I want to become a world champion," said the girl who also happens to be a fan of Chinese badminton player Lin Dan, optimistically.
Setyana is not alone. At her club, many other teenagers of the same age are "trusting their lives" to the badminton court. They train hard every day, leaving their sweet teenage times behind in pursuit of glory. They want to replace their seniors who have retired due to old age. "I want to be like Susi Susanti," said Ana, strengthening her resolve.
AT, Harun Mahbub
W251bGwsIjIwMjEtMDYtMjMgMTA6Mzc6NDMiXQ