Indonesian Pride, Hollywood Style
A sequel to Merah Putih that shows Hollywood's depiction of Indonesia's pride.
Edition : 15 September 2010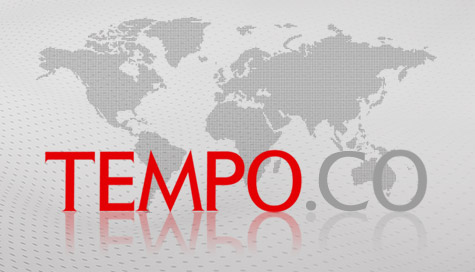 DARAH GARUDA
Director: Yadi Sugandi and Conir Allyn
Script: Conor Allyn and Rob Allyn
Starring: Lukman Sardi, Donny Alamsyah, T.Rifnu Wikana
Production: PT Media Desa Indonesia and Margate House Films
IT is hard to remember of any memorable scene throughout the two-hour journey of Darah Garuda. The first one, Merah Putih was an over-the-top, conglomeration, Hollywood-twist of Indonesia's freedom fighters—and Darah Garuda is just the extended continuation of full-out bomb blasts, machine guns, tactics, blood and motivational speeches and nothing more. Yes, it is amazing for Indonesian cinema to finally have a believable war film, equipment-wise, but if authenticity is what the makers were aiming for, they will not get there by glorifying the real struggle of fighters back in 1945 who back then could not even afford uniformsor their own weapons. 
Darah Garuda is the sequel to the critically acclaimed Merah Putih, that depicts the journey of a small group of military-trained Indonesian insurgents fighting for independece from the colonization of the Dutch. They comprise: their appointed, soft-hearted Javanese captain, Amir (Lukman Sardi); a quiet and cool-headed Balinese, Dayan (T. Rifnu Wikana); a masculine and brave Manadonese, Tomas (Donny Alamsyah); and a rich, educated, yet cowardly Marius (Darius ); Senja (Rahayu Saraswati), the sister of Soerono (part of the group in Merah Putih who died) and Melati (Astri Nurdin), Amir's wife. 
The group, previously lost and confused in the density of the forest, has now found a large camp and another group of Indonesian rebels, headed by the charming and smooth-talking, Sergeant Yanto (Aryo Bayu) and his soldiers that are comprised of teenage boys who are anxious to fight—one in particular, his right-hand "man", Budi (Aldy Zulfikar). So on they go, the masculine and brave men and one woman, Senja, who feels the urge to finish her brother's war (who's role in the fight might suggest a feministic plotline as an attempt to leverage the plot, though it would take more than this to save the credibility of this film). On their journey to fight the Dutch, in this case to penetrate their headquarters and airport, the group meets bloodshed, death, martyrdom, spies, traitors and somewhere amongst these, romance. 
What could be semi-complimentary about this film are of course the believable effects of the bombs, guns and other weapons, that still does not compare to Hollywood, but is by far the most technological for Indonesia cinema. The group also shows credibility in their war tactics and strategies. Other than that, the characters are hardheaded to the point of frustration. The characters seem to focus more on the tiny altercations that appear to be raised because of their diversity (different races, religion and socioeconomic background); their arguments are child-like and for a moment you forget that these characters are supposedly Indonesia's hope for independence. In addition, the use of language of these characters, who pride themselves as being nationalistic Indonesians (being that they are part of the revolution), are awkward with many grammatical errors. One such example is in a scene where the group first meets Sergeant Yanto and his group. Captain Amir enquires if this is the group they have been looking for and Sergeant Yanto replies in a mildly confident manner "kalian telah menemukan kami (you have found us)", when such expression does not exist in the Indonesian language. I find it ironic that Indonesian fighters who are giving up their life for their country's independence, do not speak properly and often utter expressions that simply do not exist in the Indonesian language. 
All in all, the film plays out long, dwindling, and dripping in nationalistic force (the word 'Merdeka' seems to pushed in between every sentence) and perhaps a megalomaniac treatment of the soldiers. Still, I could give credit for this film; it has more power and vigor than Indonesia's condition lately. So when you find yourself down and deprecating our condition right now, watch this film to watch Indonesia's pride. That is, Hollywood's depiction of Indonesia's pride. 
Rain Chudori-Soerjoatmodjo