Capturing Tradition with a Holga
American photographer John Stanmeyer publishes a book on Bali titled Island of the Spirits. What sets him apart from other photographers?
Edition : 22 September 2010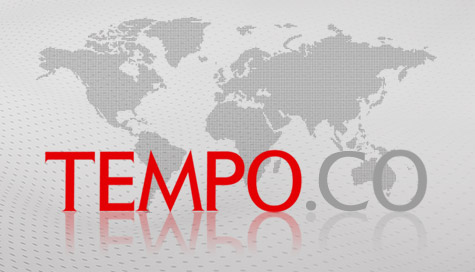 FOR many photographers from around the world, Bali is a visual paradise that offers both natural and manmade color and beauty. Hundreds, even thousands, of photographers have tried to capture it, but John Stanmeyer, 64, stands out from the crowd.
He uses a Holga—a low-cost, Chinese-made camera that has developed a cult following around the world for the light distortions produced by its simple lens. However, Stanmeyer has not adopted the Holga because it is trendy, or the latest thing among the young and hip.
"I use a Holga because I want every perspective in my photo frames to suggest the ancientness of Bali, how in many ways it has been untouched by time," he explained.
In Stanmeyer's hands, the Holga becomes the portal into a time warp. Take for example his photograph of Tanah Lot: a woman is dancing in a religious procession, dressed in a traditional white Balinese kebaya. We are immediately transported back to the Bali of the past, even though what is depicted still takes place today. It is as if Stanmeyer had one foot in the past and one in the present when taking the photo.
In the world of photography, John Stanmeyer, who is attached to the VII Photo Agency, is well known for his dramatic images of suffering in various parts of the world. Winner of the 1999 World Press Photo award and the 2000 Robert Capa Award, he is no stranger to war and catastrophe.
Now, with his Holga, it is as if he has emerged from meditation in Bali to present a book full of traditional photographs that are imbued with soul.
"The Holga is a 6 x 6 camera and is very far removed from a 35 mm. But it is a great camera if you know how to use it."
Stanmeyer's Island of the Spirits is akin to an in-depth journalistic photomontage. He fully immerses himself in the anthropological studies that have developed in Balinese Hindu tradition, and equates the process that he went through to hatching new theories as part of a doctoral program—theories that he produced himself based on local sociocultural traditions.
His work is truly astounding in its totality, and he went to great lengths to capture each of the black-and-white frames presented in the book. In one instance, he had to immerse himself in a river so as to immortalize a Balinese woman walking along the bridge overhead while bearing an offering. With great feeling, he attempts to open a window for us so that we can peer into the Bali of the past, an ancient Bali far removed from modernity. A wild Bali, but one that is nevertheless exotic and enticing.
Take for instance the image of a group of Balinese men bathing naked in a river, or that of a dance depicting two men fighting. We are invited in and conveyed to a land of yore—the ancient Hindu past of Bali.
Stanmeyer has spent the last five years traveling the length and breadth of Bali photographing traditional ceremonies. While Balinese culture was initially alien to him, with the assistance of Lisa Botos, the photo editor of Time magazine, and Oscar Motuloh from the Antara Journalistic Photo Gallery, he eventually came up with some 500 stunning photographs.
Stanmeyer chose to not have his book printed in his homeland, the United States, even though the quality might well have turned out better. Rather, he deliberately opted to have it printed in Jakarta.
Stanmeyer's dedication is not only visible from the lengths to which he goes to take his photographs and ensure the accuracy of the information presented on each photograph. It is also shown by the fact that during the printing process he spent three weeks in Jakarta monitoring the work. He even threw the first copy of Island of the Spirits into the trashcan due to a quality control mistake that left the images blurred.
Bismo Agung