Traces of the Diary of a Wanderer
Antara Gallery recently held an exhibition of the travel photographs of an introvert who died young.
Edition : 3 November 2010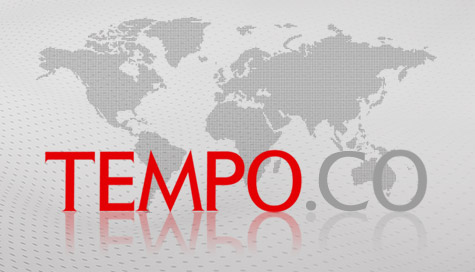 IN a corner of northern India a young man who came originally from Indonesia once lived the life of a wayfarer. He had only US$600 in his pocket. He saw that all the corners of the city were filled with beggars. Omar Taraki Niode, that young man, then travelled around in a run-down old taxi through Calcutta, the city where Mother Theresa opened her arms to the poor.
He produced hundreds of photos with his Lumix DMC-FX01 camera. Omar was no Steve McCurry—the big name that managed to get his photograph of an Afghan girl on the cover of National Geographic. He was also no Paolo Pallegrine, who tried to tell the story of Palestine with a digital pocket camera. His is not even a recognised name among Indonesian photographers.
Omar was just a 22-year-old youth who tried to find his inner self after he finished his study of food technology at the University of California Davis in the US. His travel photos are especially haunting because three years later, in February 2009, at the age of 25 Omar was called to return to His Maker.
We felt deeply moved when we saw the exhibition entitled Omar Visual Journey at the Galeri Foto Jurnalistik Antara. Omar was not famous. However, when he died he left a travel diary neatly stacked in the cupboard with five digital "albums" entitled Bhopal Khajuraho, Bhodgaya to Calcutta, Delhi and Jaipur Agra; all filled with the photos recording his time as a wayfarer of the world.
Amanda Katili Niode, his mother, went through his diary and his digital albums one by one. She was amazed. Her quiet son apparently seemed to have been able to cast aside his introversion through his notes in his diary and the photographs he took. Her son's travel photos and his notes are like a limitless diary.
She then turned over her son's photos to Oscar Motuloh, a photo curator. Oscar was stunned. He had never heard of Omar before but he rapidly realized that Omar's journey was not a journey taken at a whim on the spur of the moment. Omar had really done his homework. He planned his journey based on the travellers' bible, Lonely Planet India. He chose not to stay in five-star hotels but in dirty US$3-a-night inns with fungus growing on their walls. Oscar sees Omar's creative heritage as something of great value.
As a result Oscar and Omar's mother decided to exhibit his photos and also to publish a small book of his photographs at the Antara Gallery. From the hundreds of photos Oscar has attempted to try to feel and understand the underlying naiveté in each shot. Fifty photos, a realisation of Lonely Planet India, are on exhibition. The remainder of the photographs are on display in Omar's book, Omar Visual Journey, published by the Omar Taraki Niode Foundation and Galeri Foto Jurnalistik Antara.
What we see is that there has been a constant poetical clicking of the camera's shutter. For example, on the banks of the Yamuna River where long ago stood the Kingdom of Indraprasta, a kingdom built by the Pandawas, he recorded a man sitting in a relaxed fashion on the banks staring at the waters of the river as they reflected the rays of the sun. He also preferred to photograph the Taj Mahal from a large space of land so that it seems as though he were seeing a distant past in history and was trying to come alive in it.
What Omar tried to communicate can be felt very strongly in his photographs. Observe a picture of a group of toddlers laughing together in a dirty corner of the city. Before taking the picture Omar must have tried to get these youngsters to smile and for a moment forget the circle of poverty grasping their lives.
What is very moving is that it is almost as though we are able to feel the riot of emotion flowing over Omar like waves as he visited the various places on his journey, because he left notes in a faded blue notebook. His notes are a story written for his grandmother, his mother, and all the other relatives that he loved. His notes are warm and friendly, filled with scribbles full of longings, regrets and admiration for the objects that he photographed and other such things.
In the end a journey is also something abstract. Without meaning to Omar has reaffirmed the ideology of the true wanderer: "take nothing but pictures, leave nothing but footprints, kill nothing but time".
Bismo Agung