The Rebellious Movement of Centhini Rap
The phenomena of Javanese hip hop in Yogya can be read not only as a musical phenomenon, but a social one as well. That is what is presented in the film by Marzuki alias Kill The DJ.
Edition : 22 Desember 2010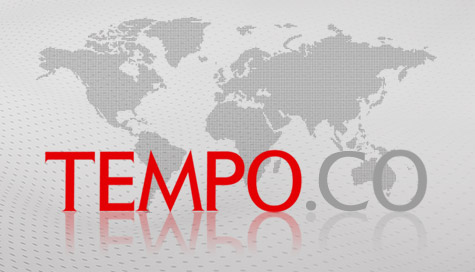 Ono cicak nguntal boyo
Boyo coklat nyekel godo
Ojo seneng nguntal negoro
Mundak rakyatmu dadi sengsoro
(There was a little lizard swallowing a crocodile
The brown crocodile held up a club
Don't enjoy swallowing the country
Your people will only suffer more)
COME to the neighborhoods of Yogya. All along the banks of the Code River or in Nitiprayan, ask the children about the swearing, cussing words of this hip hop song by Anggodo. They will surely know them by heart.
"Javanese language has the potential for hip hop. Suluk or mystical Javanese literary forms which are full of alliteration, with the same sounds at the end of sentences, are suitable for rap." The opinions of Elizabeth Nandiak, a French researcher on the Serat Centhini who formerly researched hip hop, included in the documentary film Hiphopdiningrat, can help to explain this phenomenon.
This was one of the best films shown at Jiffest 2010. The film tells about the experience of Marzuki, founder of the Jogja Hip Hop Foundation, who together with friends led the way for Javanese-language rap. The film may bring to mind the film by Wim Wenders, Buena Vista, which is a documentary on Cuban jazz.
While Wenders shows how Cuban jazz actually reflects social suffering in Cuba, Marzuki, who is known by the names, Kill The DJ or The Cebolang, can also demonstrate how this hip hop movement has cultural roots in Yogya.
"Java Hip Hop began with the group G Tribe. Their hits were: Jelangkung and Menek Jambe," said Marzuki. "Then the group Jahanam in 2003 created Tumini. Twenty thousand copies were sold in Yogya."
For 65 minutes, we can follow the journeys of Java hip hop groups between 2003 and 2009, from local stages of Angkringan Hip Hop to Poetry Battle at Taman Ismail Marzuki, and then, to the Esplanade in Singapore. Marzuki stresses that the birth of Java hip-hop was not some kind of consciously undertaken contemporary experiment, but something that just happened, naturally.
"It's quite simple. We feel freer if we rap in Javanese," explained Marzuki. He says that he did not study the style or technique of rap a la America. "It doesn't fit my mouth." Even Indonesian is not that comfortable for hip hop according to Marzuki. He is of the opinion that there are sounds in Javanese which do not exist in Indonesian. Javanese, for example, often makes everyday sounds into words. The sound of someone opening a door, mak regedeg...for example, can become a word. In Javanese, a word often does not have just one meaning.
Moreover the traditional Javanese suluk or mystical literary forms provide amazing rhythms. Marzuki has diligently gathered old Javanese texts such as Centhini, Gatholoco, Darmogandul, and Babad Tanah Jawi. From them he studied sounds. At his home he has a collection of 'unusual texts.' At one time he traveled around Java. In every city he visited the mosques, churches, and Chinese temples looking for chronicles of the local history. "In Ponorogo, for example, I found a Chinese version of the history of Ponorogo," he explained. From the information of various chronicles he learned that the formation of Java was actually very pluralistic.
Sections of the Centhini often made into hip hop versions are about the characters singing at special moments. When Among Raga is making love, he sings so that Gusti Allah will be present at the mating. As Cebolang is wandering, whenever someone invites him in he sings. "I have collected every song in Centhini, from those that are religious as well as those that are erotic," Marzuki said.
According to Marzuki, the treasures of Java also include a lot of mantra, from mantra for putting someone to sleep, mantra to attract a woman, to mantra for lost children who have been kidnapped by wewe gombel, female ghosts. "All of these in my opinion contain elements of rap," he explained.
What makes this film interesting is that there is a lot of footage of performances. The Javanese rap artists interviewed are also funny. They speak honestly and are unpretentious. We may smile, for example, when witnessing scenes of how the crew of the rap community Jahanam and members of Hip Hop Rotra buy used clothing and cheap batik at the Beringharjo Market to wear for their performances.
l l l
ELIZABETH Nandiak even sees the movement of Marzuki together with Jogja Hip Hop Foundation as being exactly like what has been done by people in the Bronx. Yogya hip hop is fighting for Javanese language which has been marginalized by the state because of change in the Indonesian language. Another similarity with the Bronx is that together with the growth of Java hip hop there has been a rich proliferation of mural art in Yogya.
In observing the movement of Marzuki, Nandiak's memories float back to 1981, when at the age of 19 she was sent by Actuel—the leading French music magazine—to New York. She was assigned to look at the musical and social developments following the anti-racist movement led by the African-American Muslim, Malcolm X, and the Black Panther movement.
Elizabeth recalls that she met Fab 5 Freddy, the black composer of songs for Blondie, a white female vocalist who was very popular at the time. The two made the video clip, Rapture, which was the first such collaboration of black and white artists in America. The piece is the most legendary clip in the history of hip hop music. It became a milestone in reconciliation for the divided society. "Rapture was a bridge between blacks and whites," Nandiak explained to Tempo.
Still fresh in Nandiak's memory is how Freddy invited her to the heart of the Bronx. Not a wall in the city of the Bronx was free from brush strokes and multicolored spray paint. They crossed the river, heading to slum buildings full of people babbling: singing like they were reading mantra. There were no musical instruments. They beat on cans and weapons, their mouths muttering, cussing and cursing. "That was the beginning of hip hop."
Nandiak also met Afrika Bambaataa, one of the godfathers of rap singers in the Bronx. In this dangerous region full of violence, gang warfare, and narcotics wars, Bambaataa was respected by tough criminals.
As 1990 approached, Elizabeth Nandiak visited Indonesia. As she was walking through Solo, she passed a shadow puppet performance: and was mesmerized. She felt as if hypnotized listening to the chanting and singing of the puppeteer. "It was as if I had been tossed back to a corner of the Bronx. It was really hip hop," said Nandiak.
Since then, Nandiak seemed to have no desire to leave Java. She chose to settle in Yogyakarta, where she was introduced to Serat Centhini and wrote an adaptation in a book titled Centhini—Les chants de l'île à dormir debout. She has helped Marzuki a lot in selecting which sections of the Centhini singing would be good to make into hip hop.
l l l
IT is these cultural and social roots that have inspired the leading spiritual figure Sindhunata SJ to create Javanese lyrics for Marzuki and friends to rap. Lyrics by Father Sindhu are comprised of his creations and traditional Javanese verses he reintroduces.
The part of the film that leaves the deepest impression is when seeing how the Javanese rappers perform in neighborhoods and at weddings, and the audience both young and old join in to sing one of the poems by Father Sindhu, Suro Gambleh. Pring-pring petung, Anjang-anjang peli buntung, Ojo menggok ojo noleh, Ono turuk gomblah-gambleh. (Bamboo-bamboo petung, Shelves of cut penises, Do not turn, do not look, There is a sagging vagina.)
"That is actually a kind of ritual song to ward off something, to control sexual desires," said Marzuki. According to Marzuki, the song has been rejected by radio stations because it is too erotic. But in neighborhoods in Yogya, it is very well-known and many people know the words by heart.
Other songs written by Father Sindhu with social messages such as Ngelmu Pring, Ora Cucul Ora Ngebul are also widely known. There are lyrics to a song by Father Sindhu which pokes fun at the life of artists in Yogya who are now fantastically rich. The title is Jula-juli Lolipop. Jula-juli is a song from ludruk or the traditional folk theater of East Java. This song is also widely known in the neighborhoods of Yogya.
Ngemut permen, permen Lolipop, bunder tur gepheng, kepengin beken, kepengin dadi ngetop, karyane laris, senine mati
(Suck on a candy, a candy lollipop, round and flat, want to be popular, want to be the top, your works selling well, your art is dead)
While in other cities rap is totally urban, in Jogja rap has become a combination of global and local. "Java hip hop shows how Java opens itself up to receive global interactions, but Java also gives to this." This sentence in the film spoken by cultural observer Landung Simatupang seems to be right to the point.
Historically, Java was like a huge sponge. It absorbed traditions of the great religions of the world and made them different from the traditions in their countries of origin. This is also true of hip hop in Jogja. The unique quality of Java hip hop has been acknowledged by the pioneer of Indonesian hip hop: Iwa K. "In Yogya, hip hop has grown from its own seed," he said.
The invitation to the Esplanade in Singapore shows how outsiders appreciate that uniqueness. In January 2011, Jogja Hip Hop Foundation will perform in New York and San Francisco. "In New York, we will perform at the Asia Society and in San Francisco at the Yerba Buena arts complex," said Marzuki.
Seno Joko Suyono and Dwidjo Maksum