A Lifetime Ban from Indonesian Soccer
The zeal for a ban on the allocation of the Regional Budget to professional soccer is building. The Corruption Eradication Commission has also been probing into misappropriations of public funds for soccer. A clear-cut rule will soon be introduced.
Edition : Wednesday, February 23, 2011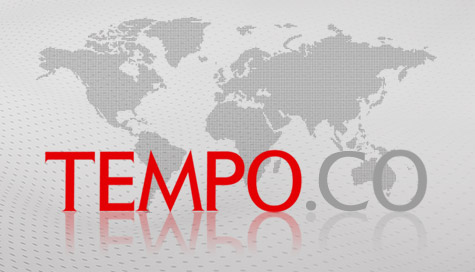 THE onion snack and fried potatoes were not even half consumed. The cool air of Bandung on Friday morning two weeks ago failed to boost the appetite of the eight people sitting round the food served. They, four guests and four executives of the Bandung Soccer Federation (Persib), were more absorbed in talking about the Bandung club. "We've come here to get an idea how Persib can be free from the Regional Budget (APBD)," said chief guest Dian Patria.
Dian, head of the Development Task Force of the Directorate of Research and Development, Corruption Eradication Commission (KPK), visited with three colleagues, Erick Rahman, Bariroh Barid and Wahyu Susilo. Persib was represented by board member Kuswara Taryono, deputy heads M. Farhan and Risha Adi Widjaya, and spokesman Irfan Suryadiredja. The discussion lasted for about two hours at Persib Café in the Dago area, Bandung. "The shift in paradigm is hard. Persib is now undergoing a process," said Farhan.
The KPK team's visit to Bandung was for the study of how executives of the 11 dubbed Maung Bandung are getting rid of the public finances. Indeed, the KPK is fighting corruption involving certain groups that exploit the APBD by channeling the budget to professional soccer clubs.
The commission's investigation was prompted by the widespread APBD misappropriations for clubs in various regions from Semarang to Samarinda, which have also implicated the board of the All-Indonesian Football Federation (PSSI). One of the cases handled by the KPK has even incriminated Mayor of Manado Jimmy Rimba Rogi. "It's part of the commission's duty. We shouldn't let the incident recur," said KPK Deputy for Prevention, Mochammad Jasin.
One day before meeting with Persib club executives, the KPK team called on West Java Deputy Governor Dede Yusuf. The reason for choosing Persib for the KPK study is that the club, whose supporters are known as 'The Vikings,' is one of several professional soccer groups that has not received the APBD for two years. "We're trying to find out its challenges and plans for the future," said Dian.
The prevention of APBD corruption through soccer clubs constitutes a new stage in the national football scene. National soccer reform began to be echoed in the National Football Congress in Malang in March last year. The rejection of APBD spending on professional club was sounded by soccer reform figures including Minister of Youth and Sports Andi Mallarangeng and Minister of Home Affairs Gamawan Fauzi. "The government agreed the APBD could only be utilized for youth development, amateur sports and regional sports facilities construction," Gamawan told Tempo.
The use of public funds, in the form of both the APBD and the State Budget, is prohibited in professional sports competitions. All leagues in the world are no longer financed by the state. They can afford to survive independently with the funds raised from sponsors, tickets, merchandise sales, broadcast rights and other resources. "In Britain, all soccer clubs are required to be privately managed, even by allowing the entry of foreign funds," noted Farhan, referring to the practice in the world's so-called best league.
Actually, Indonesian soccer clubs are banned from using the APBD as stipulated in Home Affair Minister's Regulation No. 13/2006, as revised by Home Affairs Minister's Regulation No. 59/2007. The rule prohibits clubs from receiving funds repeatedly. But clubs and regional administrations have used the tactic of channeling funds via the Indonesian National Sports Committee (KONI) in regions. It's like what happened to Persis of Solo. Before the rule was issued, the club directly received Rp10 billion from the city treasury. After the regulation, in 2009, Persis got Rp4.6 billion through the KONI of Surakarta.
Apart from KONI, regional administrations and clubs have also colluded to secure funds from budget items not requiring regional council approval, such as grants and social aid funds. The other mode is incorporating funds in regional working units' budgets and capital participation. "This becomes corruption as the funds can't be accounted for and state losses are incurred," said Apung Widadi, a researcher from Indonesia Corruption Watch.
ICW, along with several other non-governmental organizations affiliated with Save Our Soccer, appealed that clubs cease their APBD spending. It's because the amount spent each season on clubs all over Indonesia reaches Rp720 billion. "This is ironic as the regional funds could otherwise be used to serve the interests of society at large rather than buy and pay soccer players," said Apung. He cited an example in Semarang, with its club PSIS deriving Rp14 billion from the APBD 2007 while education and health got only Rp1.4 billion, and illiteracy relief just Rp600 million.
Besides the disparity, APBD spending by soccer clubs is inseparable from irregularities. Various cases of APBD corruption have even been brought to court and got their verdicts. Some examples are in Manado, Samarinda, Wonogiri, and Bojonegoro. Worse still, the public funds were used as bribes to arrange scores, as rewards for PSSI leaders, or used by club executives to enrich themselves or other parties. Such tricks have so far been smoothly applied because the utilization of the APBD has not been transparently accounted for to the public.
The audit of some Indonesian League (LI) clubs by an international-scale independent audit agency discovered that the clubs' financial reports are only typed on Excel program sheets. The reports can be deleted and revised at any time according to needs so that there's no guarantee of the data they present being valid and true. The reports even also indicate that the clubs have never paid tax to the state.
l l l
Following the National Football Congress in Malang with its call for soccer reform, entrepreneur Arifin Panigoro launched the Indonesian Premier League (LPI). His main offer: a professional soccer league without any APBD. This league has proceeded since January with 19 clubs. Apart from the present LPI, Indonesia in fact has recorded good history of organizing competitions without government funds, which was undertaken by Galatama, a soccer league lasting from 1979 to 1994.
Unlike LPI, which has not yet been recognized by PSSI, Sepak Bola Seluruh Indonesia, Galatama was backed by PSSI. The semiprofessional league that ran for almost two decades was totally free from the State Budget. All requirements from funds, club management, infrastructure, to foreign players, were handled independently. The clubs were at the time supported by major companies like Pardedetex, Krama Yudha, Warna Agung and Semen Padang. It performed so well that Galatama was once a forum of comparative study by neighboring countries like Malaysia and Japan.
It's this history that is supposed to be repeated by supporters of national soccer reform, including Bambang Nurdiansyah, a former Galatama player. Bambang said the APBD fund injection into clubs has been too much so far. In his view, the clubs should be self-supporting instead of misusing regional funds. "It's like a thorn in the flesh," said the coach of Jakarta 1928 club. Such irregularities make private sponsors hesitate to enter.
The urge that the government no longer provide funds for soccer clubs has been welcomed. In his response, Minister Gamawan made an ultimatum that regional heads disburse no more funds to soccer clubs as of 2012. "I'm going to issue a new rule. It's a ministerial regulation," he revealed. This rule, according to Gamawan, will firmly prohibit the transfer of public funds to professional sports.
Actually, the injection of APBD funds into professional clubs also brings about a negative impact. Clubs won't be self reliant as they think "using up funds is OK and more funds will be supplied". The business clubs have to undertake will also be fruitless as they are spoiled by the APBD. PT Liga Indonesia also shares the view. "I think the APBD regime harms soccer. Clubs buy good players but ignore training and development," said PT Liga Indonesia CEO Joko Driyono to Tempo.
The city government of Makassar has enjoyed the benefit offered by its soccer club without exhausting the regional budget. According to Makassar Mayor Ilham Arief Sirajuddin, since PSM-Makassar joined LPI, the city government has a surplus of Rp12 billion that used to be spent on the club. This fund, said Ilham, could be used for the building of sports infrastructure. "My target is one soccer field for each district," he pointed out. With these fields, Ilham hoped new soccer players would emerge. "A lot more youngsters will be training," he added.
Tito Sianipar, Erick P. Hardi (Bandung)
W251bGwsIjIwMjEtMDYtMjMgMDk6MDk6MjMiXQ