Offside Public Funds
Misappropriation of Regional Budget funds for soccer comes in various ways. Some cases have been taken to court.
Edition : Wednesday, February 23, 2011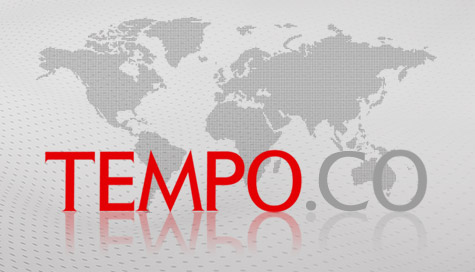 THE Corruption Eradication Commission (KPK) goes to soccer fields. It's not for the recreation of KPK investigators, who are under the stress of examining endless corruption cases. Rather, the KPK has a new area to handle: alleged Regional Budget (APBD) corruption involving soccer clubs and the All-Indonesian Football Federation (PSSI). In January the KPK formed a new study team in the research and development division, dealing with misappropriation of APBD funds allocated to soccer clubs. KPK spokesman Johan Budi said the commission was serious because the APBD funds used for a number of clubs reached hundreds of billions of rupiah, which would not boost Indonesian soccer if embezzled.
With the irregularities of APBD spending on soccer already taking place, corruption in this sphere is nothing new. The modes of frauds are also varied, ranging from contract value markups to the use of certain APBD expenditure entries in the name of soccer.
l l l
THE Samarinda District Court found former manager of Persisam Putra Samarinda soccer club, Aidil Fitri, guilty of embezzling club funds derived from the APBD for 2007 and 2008 in early February. He was sentenced to one year in prison and a fine of Rp50 million. The ex-chairman of Samarinda Pancasila Youth was obliged to pay Rp1.7 billion in compensation.
What caused a public stir was the fact revealed in the trial that part of the money was misused to bribe PSSI leaders. Court testimonies disclosed that Aidil paid Rp100 million to PSSI Chairman Nurdin Halid, Rp80 million to Director of League Affairs Andi Darusalam, and Rp25 million to Deputy Secretary-General for Organizations Hamka Kadi. Of his 35 transactions, money also flowed into the pockets of some councilors in Samarinda.
One day after the news was reported by the media, PSSI head office circles in Senayan got upset. Through its official website, PSSI denied all the charges. The Rp100 million received by Nurdin Halid was claimed to be Aidil's contribution to national team operation at the time. "The PSSI chairman never saw or even received the fund," said the official release.
The case in Persisam is an example of misappropriated club funds from the APBD to serve the personal interests of its executive. The presiding judge passing the verdict on Aidil, Parulian Lumbantoruan, stated Aidil was proven to have used the money for the payment of a house and purchase of a ring, a car and a motorbike.
Aidil's club fund frauds were committed by marking-up player and coach contract values. Former Persisam coach Eddy Simon Badawi signed an annual contract worth Rp325 million in 2008, but in reality he received Rp225 million. Former player Victor Simon had the same experience. From the contract worth Rp275 million he signed, he only earned Rp175 million. Former Persisam player Puji Listiono even claimed he had once signed a blank receipt.
Actually, Aidil was a successful trainer who jacked up the achievement of the team dubbed Elang Borneo (Borneo eagle). When he first handled it in 2007, Persisam was still in Division I. With Rp12.5 billion from the APBD, the regional councilor from the National Patriot Party managed to raise the club's position to the level of Premier Division the next season. The Samarinda city government later increased Persisam's APBD allocation to Rp25 billion per annum, disbursed via the social aid budget item.
With the jumbo fund, Aidil also succeeded in making Persisam a Premier Division champion and raising it to the rank of Indonesian Super League. Behind the success story, misuses of the club funds from the APBD occurred. The financial management in both seasons has been an object of investigation by prosecutors.
Now prosecutors are ready to develop the case to cover recipients of the bribes. "We're not inventing cases and we're convinced of the evidence presented in court sessions," said Head of the Samarinda Prosecutor's Office, Sugeng Purnomo.
l l l
THE embezzlement of club funds from the APBD was also reported from Manado. Former General Chairman of Manado's Persma club, Jimmy Rimba Rogi, was penalized by the Corruption Court in August 2009, found guilty of misappropriating the APBD to enrich himself. Of the total funds disbursed in 57 transactions from 2006 to 2007, around Rp70 billion, a portion went to Persma Manado.
Rimba, who was then Mayor of Manado, easily ordered the city's Financial Division head to disburse funds. According to prosecutors, in 2006, Rp13.2 billion went to the club and in 2007 about Rp8.5 billion, disbursed from the entries of profit sharing and social aid. "Their accountability report can't be verified," said KPK Director for Prosecution Fery Wibisono.
Rimba was proven to have abused his authority as mayor and general chairman of Persma. His case has permanent legal force because his appeal was rejected by the Supreme Court in March 2010. He was sentenced to seven years in jail, a fine of Rp200 million and a Rp64-billion compensation payment.
l l l
AN alleged misuse of club funds from the APBD for political interests was noted in Semarang. Former General Chairman of Semarang's PSIS club, Sukawi Sutarip, allegedly spent the APBD allocated to the club on his Central Java gubernatorial election campaign in 2008. "We hope the KPK investigate this allegation," said Secretary of the Semarang Committee on the Investigation and Eradication of Corruption, Collusion and Nepotism, Eko Haryanto.
Eko's suspicion is shared by Indonesia Corruption Watch researcher Apung Widadi. He examined the APBD funds flowing to PSIS, increasing from time to time along with soccer achievements. In 2004, allotted Rp3 billion, PSIS was in ninth place in the Indonesian Super League. In 2005, with Rp7.2 billion, PSIS rose to third position.
When the allocation reached Rp14 billion in 2006, PSIS emerged as runner-up of the Indonesian League. However, in 2007, with a budget of Rp12.2 billion, PSIS's performance dropped to the bottom of the league. "And the following year saw its relegation to the Premier Division," said Eko. "It should be suspected that club funds were exploited for campaigning," added Apung. Even after losing the gubernatorial election, Sukawi dissolved PSIS in 2009.
A Semarang soccer figure who asked not to be identified believes Sukawi had purposely left PSIS degraded. Sukawi in that season made no disbursement to buy off competition personnel normally done in order to win a match. "PSIS funds were spent on campaign preparations," he said. Sukawi, fielded by the Democrat Party, lost to Bibit Waluyo, an ace from the Indonesian Democratic Party of Struggle.
Sukawi denied the charges of the anticorruption activists. "None of the PSIS funds was utilized for my campaign," said Sukawi. But he admitted having bribed some PSSI people. "We didn't like doing it but the system demanded it," he added. Former PSIS Manager Yoyok Sukawi confirmed this. "Bribery is a must. If one wants to win, one has to bribe," said Yoyok, the son of Sukawi.
l l l
IN Wonogiri, in 2006, Daily Executive of Persiwi club of Wonogiri, Lakgiyatmo, misappropriated Rp90 million in club funds. He was accused of purposely paying a bigger sum to Persiwi's partner. "The money was given to a confidant of the Wonogiri regent at the time," said Trianto Heru Suryono from the public relations division.
Lakgiyatmo, also a councilor of Wonogiri regency from the Democrat Party, was sentenced to a year in prison in February last year. As a result of the case, the club was disbanded in 2009. "There was no budget due to the unveiling of the corruption case," said former Persiwi Secretary-General Kariman.
Meanwhile, in Bojonegoro, three executives of the city's Persibo club, Abdul Mun'im, Assistant Manager for Technical Affairs Imam Sarjono, and Assistant for Administration Abdul Cholik, were charged with embezzling Rp2 billion club funds. The case happened in 2008, when Persibo obtained a Rp12.5 billion APBD allocation. In its first-phase disbursement, of the Rp5 billion allotted, only Rp3 billion reached the club. "The case is being processed," said Persibo Manager Taufik Riesnandar.
Tito Sianipar, Sohirin (Semarang), Firman Hidayat (Samarinda), Cristoper (Manado), Ukky Primartantyo (Wonogiri)
W251bGwsIjIwMjEtMDYtMjMgMDg6NDE6NDYiXQ