Kemal and the Wrath of Fire Mountain
Edition : 23 February 2011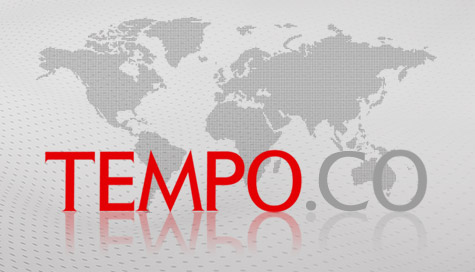 HE rarely uses a long lens during his assignments. But, in Ngaglik village, he used a long lens to shoot thick, hot clouds blackening the sky. He quickly sent off the pictures depicting the fury of the Merapi eruption to the prestigious German magazine, Stern, that had previously sent him on various assignments.
However, several hours after the photo was sent, he was told the page that was initially to focus on the Merapi eruption had been moved aside due to some other important events in Europe. Although he was disappointed, the 37-year-old photographer stayed on in Yogyakarta.
He made the right choice. Several days later, Merapi belched out another powerful eruption. Even though his assignment for Stern was over, he roamed through the evacuation sites full of people with panic-stricken faces. He went to the hospital but found it full of reporters, so he left, realizing they would all have the same pictures.
In the quiet of Yogyakarta city, with its streets covered in volcanic ash and debris, he took pictures of an ambulance going back and forth, picking up victims. At 5am, Kemal reached Cangkringan. Facing the fears of many people, he tried to figure out what to do. He saw a military truck going back and forth with evacuees.
Kemal jumped onto the military truck as it sped back into the disaster area, until it entered the silence of Argomulyo, abandoned by its residents, becoming a ghost town. He relied on his instincts. With wind blowing the deadly wedhus gembel or clouds of hot gas, Kemal recorded people bravely carrying corpses in body bags.
Photos by Kemal of the Mount Merapi eruption first appeared in the New York Times. This major American newspaper had assigned him to cover the tragedy of Merapi for one whole day. What resulted were stunning photographs of an unfolding tragedy. Besides the World Press Photo, his photos of the victims and the life of villagers in the evacuation centers around the slopes of Merapi, also won him third place as best photos in the Pictures of the Year International 2011.
Bismo Agung