The Conqueror of Lake Havasu
He is the youngest professional jet-ski racer with international achievements, seizing 10 world titles during 2010. He has just earned the title of fastest rider.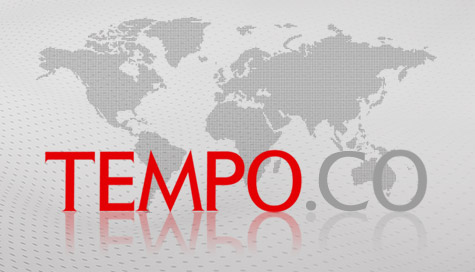 COLD air was pervading Lake Havasu, Lake Havasu City, Arizona, USA, at the end of February. The temperature was around 6-8 degrees Celsius, almost 30 degrees colder than Ancol, West Jakarta. The weather was so cold that a hot-water shower on the feet was not felt by Aero Sutan Aswar, who is used to living in the tropics.
What made the teenager born in Jakarta on December 4, 1994 'hang around' in the cold lake? Aero joined the world's Mark Hahn 300-Mile Offshore Jet Ski championship. It is the most prestigious international jet-ski competition with the longest track in the world, held annually at Lake Havasu, the birthplace of the sport. The track is equivalent to the Jakarta-Ujung Kulon water lane in both directions.
In order to resist the freezing air, three warming coats wrapped his body. Aero also wore protectors for head, arms and legs. Unhesitatingly, he went to the water and skimmed across the 30-meter-deep lake on his jet ski, penetrating the mist. "The other end of the track was no longer visible," said Aero.
Aero kept revving his jet ski, without heeding the dashing water and gusting cold wind from the front, chilling him to the bone. Halting four times for refueling, he maintained an average speed of 74 miles per hour or around 120 kilometers per hour. "I was thinking of nothing except chasing those ahead," he related. Finally, Aero managed to record 4 hours 30 minutes, putting him in first position and eliminating hundreds of other racers. Aero also earned the best performance title and the Iron Man 2011 award for his action as the fastest and strongest single rider.
He grabbed five trophies in the Lake Havasu competition, extending his list of achievements in the world of jet skiing. In December last year, for instance, he seized an Endurance Open gold medal at the Asian Beach Games 2010, Muscat, Oman. At the World Cup 2010 in Phitsanulok, Thailand, he ranked eighth for the Pro Runabout Open title and sixth in the World Finals 2010, Lake Havasu City. During 2010, 10 international championship titles were won. "At present he's the world's youngest professional jet-ski athlete," said his father, Syaiful Ikhsan Sutan Aswar.
Aero has joined international jet-ski tournaments since he was 13, for the junior class. Once he was injured. Later, when he entered the King's Cup, Pattaya, Thailand, in 2009—one of the prestigious jet-ski contests—he was rejected for being too young. "But he passed after the organizers examined his records," said Syaiful. The Asia region was then only represented by athletes from Indonesia and Japan. Aero, the youngest, had to compete with senior French racer Nicholas R., 36, who was 15 times world champion. Aero emerge thirdd after Nicholas and an Australian athlete.
Nationally, Aero is almost unbeatable. He has been champion of domestic competitions since his debut at the age of 4 1/2 in the Baby Race tournament at Mutiara Beach, Ancol, Jakarta, in 1999. "My feet weren't long enough, the helmet weighed me down," Aero recalled. Since then, he has mostly won national contests—ranking second or third occasionally.
His bright performance at a young age makes Aero's presence in various world jet-ski competitions anticipated. Hardly had he recovered from his jetlag on returning from America when he had to start preparing for the championship in Malaysia next month at the invitation of the Selangor and Terengganu kingdoms. "Their kings once asked Aero to stay there for some time to teach jet skiing," added Syaiful.
All the achievements are not surprising as Aero has been groomed since infancy. As a baby, he was already frequently taken to the sea and at the age of 2, Aero was carried to ride on a jet ski. "It was to nurture his love of the sea," explained his father.
At 2 1/2 years old, Aero was taught to hold the jet-ski handles to control gas and direction. A year later, he could already hold the handles on his own. At 4, Aero was riding alone, following his dad. At that age, he once had a collision with a packed cruiser in Ancol, which caused the boat's passengers to plunge into the water. Aero himself was hurled into the sea. Uninjured, he even also helped the drenched passengers. Little Aero was completely unhurt. "He kept trying and learning from mistakes."
To date, Aero continues to learn the techniques of safe jet-skiing at high speed. He does regular weekend exercises at Ancol, Jakarta. "A week without going to the sea makes me awkward," said Aero. The beach is a good place for practice as the waves are unpredictable. With no standard techniques, waves are handled spontaneously. "We've got to jump over or skirt around the waves, and the right moves will come along," indicated Aero.
Jet-ski athletes indeed have to be often acquainted with diverse waves to avoid fatal risks. The sport, relying on speed, is vulnerable because it is apt to cause the vehicle to get flung, capsize, or collide with another with the risk of having broken bones or even facing death. Aero realizes this. As a precaution, he has a 'ritual' before racing: watching videos on accidents that have happened. "It's a reminder to be careful," he added.
Besides intensive technical practice on water, stamina and body strength absolutely support the action at sea. To this end, Aero has physical exercises twice weekly at a fitness center. At home, he also has physical bouts with 200 sit-ups and 100 push-ups, sometimes running, starting at 5am. In the evening, Aero still trains his body with futsal and taekwondo—now he is a black-belt holder. "It's for defense and mentality," said the teenager with a height of 177 centimeters and a weight of 77 kilograms.
Still, Aero remains a sociable youth. Met by Tempo at a shopping mall in Senayan on Tuesday last week, he was playing with a gadget in his hands. "This is quite normal, twice a month I hang out with my friends," he said.
The tenth-grade student of Mentari International School Jakarta is not lagging behind in his lessons either. He is very much interested in math, physics, and technology. Aero claimed to be bored of being asked how he could divide his time and energy for jet skiing, study, and getting along with his peers. For him, all the activity is covered in 24 hours. Any tips? "I don't watch television," he revealed.
Ultimately, it is as the saying, like father, like son. The father, Syaiful alias Fully, has been a jet-ski buff since the 1970s, when this sport was not commonly known in Indonesia. He once crossed the Jakarta-Singapore lane and took a Jakarta-Bali trip on his jet ski. Syaiful has intensively developed this sport in Indonesia. In 2000 he was appointed Chairman of the Indonesian Jet Sport Boating Association, Indonesia's principal jet-ski organization popularizing the sport and promoting reliable athletes. Syaiful's ambition to boost Indonesian jet-skiing is reflected in the figure of Aero. "I've long been determined to create champions from Indonesia."
Harun Mahbub
---
The Sport, at a Glance
'Jet ski' was originally the brand of a private boat of Kawasaki Heavy Industries, which later developed into the name of a branch of water sports. Jet skiing is still limited to wealth people. Understandably, the price of a standard jet ski can reach Rp200 million, excluding maintenance and competition costs.
Jet-ski competitions generally speed competitions in covering a track. There are several categories like freestyle, freerider, closed course racing, and offshore racing. Indonesian jet-ski championships are held four times annually. Their locations include Ancol, Lake Toba, and Kuta Beach, Bali. Besides international tournaments in various countries, there are World Cup and World Final events in Lake Havasu City, USA.