Question Time
Freedom of religious choice is highlighted in a new film.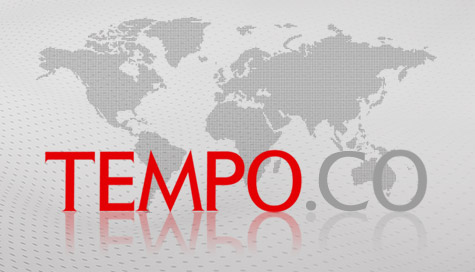 ? (QUESTION MARK)


Director: Hanung Bramantyo Scenario: Titien Wattimena
Cast: Reza Rahardian, Revalina S. Temat, Agus Kuncoro, Endhita, Rio Dewanto, Henky Solaiman
Producer: Mahaka Pictures and Dapur Film
WATER coming out of a faucet for ablution, a candle being lit in the corner of an old church, joss sticks presented on a prayer table. This is the beginning of ? (Question Mark), the latest work by film director Hanung Bramantyo.
What is behind all the apparently glittering things?
An Indonesian Chinese family, Tan Kat Sun (Henky Solaiman) with his wife and the only son Ping Hen alias Hendra (Rio Dewanto) earns a living from a restaurant serving a 'tolerant menu' consisting of pork and non-pork dishes. Tan Kat Sun, a Confucianist, always reminds his Muslim employees to conduct prayers. Another family, a young Muslim married couple, Menuk (Revalina S. Temat) and Soleh (Reza Rahardian), live on a modest income. Menuk is the only breadwinner as Soleh is unemployed. Menuk works for Tan Kat Sun's restaurant and once had a love relationship with Hendra but this did not last because of their different faiths.
Elsewhere in town is Rika, a bookstore owner, who has just divorced her husband and is studying Catholicism. During this transition, Rika, who has one son, cultivates a friendship with Surya, a film extra, whom Rika often teasingly calls—in good humor—sekuter, an acronym for selebriti kurang terkenal (not-famous celebrity).
This film portrays tensions among the characters who have their own problems—economic, social, love and faith. All these problems are shown by two religions, by the expressions of their adherents: gentle and harsh. Ping Hen (Confucianist), Soleh (Muslim), and Don (Catholic) are strong fanatics in their own respective religions. Ping Hen is disappointed with his failed romantic relationship and becomes an object of ridicule as someone of Chinese descent. A devoutly religious Soleh is a person who easily gets angry as a result of frustration from wounded self-respect as he is unable to provide for his family.
The tensions heighten during the second half of the film when Don suddenly becomes a 'fundamentalist' who opposes Surya's role as Jesus in the Easter drama in a church. Surya accepted the role because of economic pressure after he had been evicted from his boarding house. Meanwhile, Soleh, who often expresses his annoyance at his wife Menuk, decides to join Banser NU (NU civil militia). Hendra, who wears a sour face throughout the film as he is unable to make any decisions in his life, finally decides to change the system of his father's restaurant: opening the restaurant on the second day of Lebaran. This decision results in a riot. The restaurant comes under attack. Hendra's father, Tan Kat Sun, is attacked.
The film has the boldness to cross boundaries if compared with other films featuring religious tolerance, such as 3 Hati 2 Dunia 1 Cinta (Three Hearts Two Worlds One Love) (Benni Setiawan). Despite a good portrayal of inter-religious tolerance through the love shown by Rosid (Muslim) and Delia (Catholic), this film does not dare cross any boundary.
Although the film features good cinematography and neat artistic arrangement—in fact too neat that Semarang looks like a magnificent town which has never been affected by pollution and modernization—one of the film's problems is that the spiritual process of the cast has not been deeply explored, like, for instance, how Rika and Hendra go through a spiritual struggle when deciding to convert to another religion.
The end of the film, which provides solutions to each character, does not leave a question for the viewers. Hanung gives a full stop, not a comma. The director seems to lead the viewers to their own conclusion when trying to understand the end of the story about Rika, Ping Hen, Surya and Menuk, who are happy with their own respective choices. The character of Soleh, who died as a hero, seems to be inspired by the heroic deeds, the true story, of a Banser member in 2000. 
While the characters in the film Ayat-ayat Cinta (Verses of Love) (2008) and Perempuan Berkalung Sorban (Woman in a Turban) (2009) are presented in a black-and-white form and almost invariably a stereotype, in the films Sang Pencerah (The Enlightener) (2010) and ? (Question Mark), Hanung is more critical, poses more questions.
In the film, Hanung does not merely raise the theme of inter-religious tolerance. Hanung goes even further to the importance of making a choice: religious freedom.
Mohamad Guntur Romli