Playing the Field
Disappointed with the yields of engineered paddy seeds, farmers start growing local varieties. Researchers suggest cultivating different rice varieties.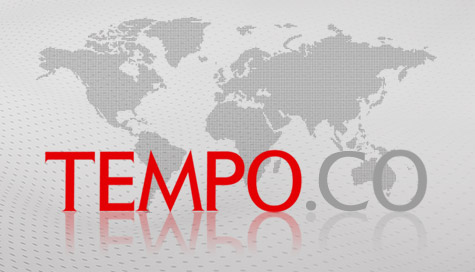 SUKO is really a brave man. His determination to cultivate local paddy varieties left him alienated by his neighbors, and intimidated by the government's agricultural field officers. Even his identity card (KTP) was stamped to falsely declare that he was a member of a forbidden organization. During the New Order era, such a stamp meant only one thing: bleak future. "I'm a farmer. I just want to farm," said Suko, 73, last week.
To boost national rice production, through the Mass Intensification and Mass Guidance programs, President Suharto 'forced' farmers to plant engineered seeds.
Suko refused this policy. He chose to grow local paddy seeds in his rented field. "I never once grew engineered or hybrid seeds," said Mbah Suko, as he is usually called. From his village in Mangunsari, Magelang regency, his rice is sold Jakarta and other cities.
In the past, farmers who grow local seeds, such as Mbah Suko and Mbah Murdjiyo in Bantul, Yogyakarta, were intimidated and despised. Nowadays, in some regions, farmers start planting local paddy seeds. Hybrid paddy seeds promising bounty of yields are gradually being put aside. According to the Ministry of Agriculture, last year, the area planted with hybrid paddy seeds was 300,000 hectares. However, early this year, the number has fallen to 298,000 hectares.
"The harvest [of hybrid paddy seed] is not so good," said Sumanto, 43, a farmer from Karangmojo subdistrict, Gunung Kidul. He once tried to grow Beras Rokan, a variety of engineered paddy seed, but the yield was only 730 kilograms of rice grains. If he plants local paddy seeds such as Situbagendit, the harvest could reach more than a ton. The license of Beras Rokan belongs to PT Sumber Alam Sutra, a subsidiary of Artha Graha Group.
According to Sumanto, engineered paddy is harder to grow. It needs more fertilizer compared to unmodified local varieties. To grow engineered paddy, he needed 3 tons of organic fertilizer. After switching to local varieties, he only needs 2 tons of fertilizer.
Majeriansyah, a farmer in Banjar regency, South Kalimantan, had a similar experience. Twice, he tried to grow engineered paddy. Both resulted fatal harvest. Disappointed, now he grows local varieties: Siam Mutiara and Siam Unus. It takes seven months to grow the local varieties. This is one and a half time longer than the engineered paddy variety. However, he is not worried with the longer planting period. For the people of Banjar, Siam rice is tastier. The plant also consumes less fertilizer and is relatively resistant to plant hopper pests.
Hajrial Aswidinnoor, a paddy researcher from the Department of Agronomy and Horticulture, Bogor Institute of Technology, said that engineered paddies are designed to quickly absorb nutrients from the fertilizer.
The price of hybrid paddy seeds also can be 10 times more expensive than the un-engineered superior seeds.
Engineered paddy seeds not only fail on fulfilling the promised yields. According to Executive Director of Farmer Initiatives for Ecological Livelihoods and Democracy, Nugroho Wienarto, enginered seeds have annihilated farmers' independency. The seeds resulting from the plants cannot be replanted. "The yield of the second generation is always poor," said Wienarto. To meet the expectation of producing high yield like the first generation, farmers have no other choice but to buy a new batch of engineered seeds.
Farmers actually capable of cultivating seeds by themselves. There were thousands of varieties of local paddy seeds that had been selected and cultivated by farmers all over Indonesia. Unfortunately, the introduction of superior seeds and the enforcement to grow them during the New Order era have made most of the local seeds now difficult to find.
"The government has forgotten our own profuseness," said Wienarto. He regrets the loss of local paddy seed varieties. Meanwhile, according to Aswidinnoor, such seeds have been adapting to the local environment.
Engineered varieties like Bernas Prima, which is imported from China, do not have such superiority. Aswidinnoor suggests the government to return the biodiversity of rice varieties by combining local, superior, and hybrid seeds. "So, if one variety fails to harvest, we still have backups."
l l l
THE following rice varieties are not very popular and are not so common, even in the hypermarket: Alhamdulillah, Senapati, and Saelong. They are local hybrid rice produced by Karya Peduli Petani farmers group in Jengkok village, Indramayu regency, West Java.
Farmers in Jengkok learned how to hybridize paddy from the Farmer's Initiative which gave them trainings in 2004. According to Joharipin, head of the Karya Peduli group, initially they chose five local paddy varieties for parents.
It took many hybridization experiments before they acquired stabile varieties. For example, the hybridization of Kebo and Longong varieties resulted in a stabile hybrid, Bongong, only after at the fifth crossbreeding process (filial 5).
The Bongong seed is quite resilient and productive. While the Kebo and Ciherang varieties can only yield 8 and 5-6 tons of rice respectively, Bongong can produce 12.8 tons of paddy. Bongong also needs less fertilizer. It needs only four fertilizer applications in one cultivation period, while other varieties need 12 applications.
Today, Bongong seeds have been distributed in various regions, including Sulawesi. Farmers from the Philippines and Malaysia are also interested in Bongong. However, Joharipin and his friends will not be able to sell Bongong. The Plant Varieties Protection Law and other regulations are too demanding for farmers to acquire a marketing license for their cultivated variety. "To fulfill the requirements, at least we need Rp500 million," said Wienarto. Certainly, such amount of money is only affordable for seeds manufacturing companies.
SP, Khaidir Rahman (Banjarmasin), Ivansyah (Indramayu), Anang Z. (Yogyakarta)