Resistance from Mount Merapi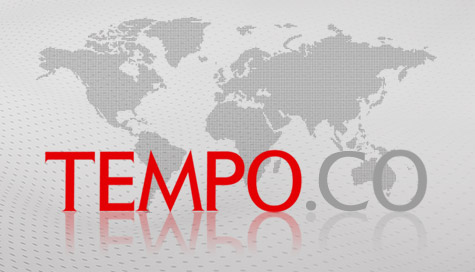 USUALLY, the price of organic rice is several times more expensive than that of non-organic rice. However, according to Suko, growing rice organically is actually easier than with the hybrid ones.
In Mangunsari village, Magelang, Suko has cultivated 35 local paddy seeds. Some of them are Rojolele, Menthik Susu, Jowo Melik, Kleri, Pandan Wangi, Kenongo, and Andel Abang. In one planting season, he only needs to fertilize the plants twice using compost that he made himself. He never used company-made fertilizers. "I just buy their sacks to store rice," he laughed. He is lucky because he lives on the slopes of Mt Merapi. The volcanic ash from the mountain is rich in minerals which naturally fertilize the soil.
He refuses to spray his field with pesticides too. For more than 50 years he has grown local paddy without pesticide. To expel the pest, Mbah Suko and members of Lestari Farmers group make a concoction from stems and blooms of Four O'clock flower (Mirabilis jalapa), soursop (Anona muricata) extract, and ground pandan wangi (Pandanus amaryllifolius) leaves. The resilient plant hoppers are controlled by spreading their natural enemy, spiders. "To cut down the life cycle of the plant hoppers, we also rotate the variety of the paddy we grow," he said.
Initially, it was not easy to collect local paddy seeds. The New Order regime forced farmers to grow the same variety of engineered seeds. The policy made many local rice varieties disappear. Suko had to search villages in Magelang to collect the local seeds. "When I did find them, the most they could give was only 2 ounces because the farmers were afraid," he recalled.
Suko does not have a rice field of his own. He rents 6 hectares of field—Rp1 million per hectare for three years—to be cultivated with local paddy seeds.
SP, Pribadi Wicaksono (Magelang)