The Resilient Trio of Mantar
A story of three friends, full of ideals, set against the backdrop of educational adversity faced by a village in Sumbawa.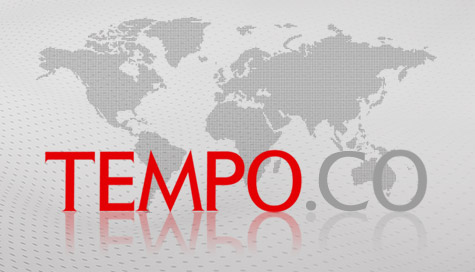 SERDADU KUMBANG
Director: Ari Sihasale
Screenplay: Jeremias Nyangoen
Cast: Yudi Miftahudin, Lukman Sardi, Asrul Dahlan, Putu Wijaya, Titi Sjuman, Monica Sayang Bati, Ririn Ekawati, Surya Saputra, Fanny Fadila
Production House: Alenia Pictures
APA rungan negeri kita hari ini, Amek?" That is the question frequently addressed of Amek (Yudi Miftahudin): How is our country today? The sixth-grader, who always dreamed of becoming a famous news anchor, is always ready answer the question. Unfortunately, no one can understand Amek and what he wants to be when he grows up. His cleft lip has made him reticent about speaking up, even to his chums, Acan (M. Fachri Azhari) and Umbe (Aji Santosa), and to his sister Minun (Monica Sayang Bati).
There is a wish tree where elementary students hang bottles with their dreams inside. Amid poverty and limited educational facilities, the children sedulously go over everyone's dream except Amek who is busy riding his beloved horse. The one thing that Amek never hides is his longing for his father who is away to eke out a living in Malaysia.
Alenia Pictures is still consistent in featuring stories of Indonesian children and their colorful local culture in this fifth production of theirs. Director, Ari Sihasale, has brought today's Sumbawa in West Nusa Tenggara into frame, while Jeremias Nyangoen's screenplay focuses on the friendship of three children in Mantar village and the problems they face with the national exams. The filmmakers also added various sub-plots and dozens of other characters. The chain of problems experienced by these characters builds a story which ends swiftly and, sometimes, unresolved, making the sub-plots feel like interrelated sketches.
Unlike the previous productions, Tanah Air Beta and King, which focused on the main roles, Serdadu Kumbang focuses on the problems faced by Amek, among others: the national exams which Amek's seniors in the middle school have passed; Amek's attempt at participating in a horse race; his dream of becoming a famous reporter; Amek's need of finding his father, Zakaria (Asrul Dahlan), who has been away from his family for a long time; and a tragedy which befalls his beloved sister Minun, causing a crushing psychological burden.
Among the many sub-plots, the colorful characters are: Teacher Alim (Lukman Sardi), who teaches students obsessively like in a military camp; Teacher Imbok (Ririn Ekawati), the students' heroine; and Haji Maesa (Putu Wijaya) who is generous with his words of wisdom. However, the incoherent presence of Ketut (Surya Saputra) in some scenes does not help in building up the story. Ketut suddenly becomes close to the trio and takes the elementary students to the city to release baby turtles to the sea.
Sihasale partnered with PT Newmont Nusa Tenggara in Serdadu Kumbang—his third self-directed film. In addition to introducing the exotic nature and the traditional art, Sekeco, Sihasale said that the Ketut character is the company's representation in relation to its surroundings. One of Newmont's contributions is depicted by a cleft-lip surgery program which was initiated by the company.
Yudi Miftahudin, a new actor from Balaraja, Banten, performs convincingly when he grieves on his misfortune and undeniably makes the audience saddened by it.
Ismi Wahid