Equine Trails on Paper
Students from Lamongan, East Java, produced paper from horse manure and won the ASEANpreneurs Idea Canvas 2011 Business Plan Competition in Singapore.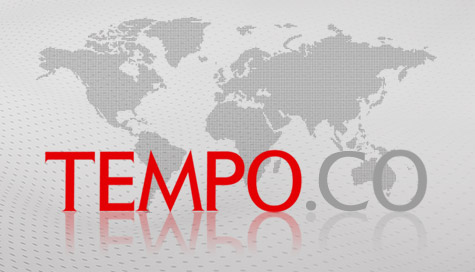 THE first creator of paper, Cai Lun, would not have thought of using horse droppings as material for his creation. Cai Lun, living in the Han Dynasty under Emperor He more than 20 centuries ago, produced paper from pulp made of mulberry tree bark, straw, and bits of cloth.
Long after that, this year, three students from the Muhammadiyah I Babat High School in Lamongan, East Java, produced paper using horse manure as the raw material. "The smell is awful," said one of the students Muhammad Teguh Kurniawan, 17, a 12th grader and science major, on Tuesday. The invention won an award at the ASEANpreneurs Idea Canvas 2011 Business Plan Competition held by the National University of Singapore (NUS) in August
Teguh and two of his friendsDafina Balqis, 17, and Diah Ayu Vivit Nur Faidah, 16initially planned on using elephant manure as raw material for their paper creation. The three got their idea after seeing photos of a paper making process in Thailand which utilized elephant manure. The plant fiber content in elephant droppings is still long enough to be used for making paper.
The caretakers of the Thai Elephant Conservation Center in Hang Chat, Thailand, created various handicrafts made of paper produced from elephant manure. As a result, they are able to reduce waste caused by elephant excrement while generating income from the sales of the handicrafts. The money is then used to cover elephant food costs.
The problem is there are no elephants in Lamongan. The trio switched to cow manure, water hyacinth, and horse manure as raw materials for their paper. Their supervising teacher at school suggested they use horse manure because, in addition to availabilityhorse manure is easy to obtainthe texture of plant fibers contained in horse excrement is similar to that of elephants.
Aside from the off-putting smell, the materials are easy to find and the making process is simple (see infographic). "We were disgusted by it at the beginning," said Balqis. Teguh, Balqis, and Faidah conducted many trials but the result was far from satisfactory. "The paper color was still brown."
Although still imperfect, the idea of making paper from horse manure reached the ASEANpreneurs Idea Canvas 2011 Business Plan Competition committee via email. "While waiting for the selection announcement, we kept perfecting the paper-making process," said Emzita Taufik, the students supervising teacher.
Surprisingly, the horse manure paper idea won first place in which a S$1,000 or Rp6.9 million cash prize was included. The three students were also invited to the National University of Singapore to present their ideas. Addressing international university students, NUS Deputy Director Wong Sang Wuoh, and Professor of Management Studies Thomas J. Kosnik from Standford University, USA, who was invited as advisor, the trio took turns in explaining the process of making paper from horse manure in halting English mixed with Indonesian.
"I was a bit groggy," said Teguh. Professor Kosnik suggested they refine the quality of the horse manure paper product. Teguh and his friends were also requested to come up with a marketing concept. The three probably need to learn from the elephant handlers in Thailand on how to turn elephant droppings into baht.
Sapto Pradityo, Sujatmiko (Lamongan)
---
From Horse Manure to a Piece of Paper
The horse manure is gathered and rinsed with water
Antiseptic solution is added to remove odor
The fibrous part is separated through screening process
Drying of screening result in the sun
Add sodium hydroxide (NaOH)
Boil and stir while adding wood glue to the mixture
Allow the pulp to cool down
Spread onto screening window
Dry the paper by sun-drying it or through aeration