Sea Change
A company in Bali produces bottled drinks using seawater. The technology could prove to be a viable alternative in dealing with water shortage.
Edition : 26 October 2011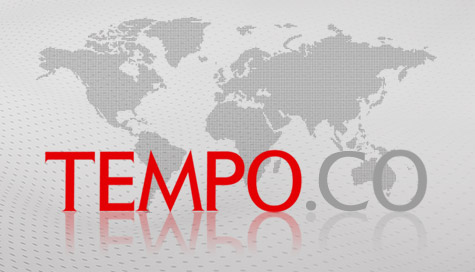 CONTAINED inside a plastic bottle, the clear liquid seemed no different to most drinking water. The difference lies in its origin. Instead of being extracted from a spring, the plain water was pumped out of the sea.
"It is the first in Indonesia," said a researcher from the Marine Science Department of Bogor Agricultural Institute (IPB), Bonar Pasaribu, to Tempo early last week. Four years ago, he explored the seas of Indonesia, from Pelabuhan Ratu in West Java to Biak, Papua. He had one goal in mind: finding the best source of seawater that can be turned into drinking water.
The professor of marine science said that fresh water can be obtained from the sea by taking it from deep beneath the ocean's surface, more than 300 meters below. Sunlight cannot penetrate such depth, thus making the water free from the effects of photosynthesis, like algae growth. The depth also protects it from chemical and bacterial contamination. Together with Kimiya Homma, a colleague from Tokai University, Japan, he chose the waters between Bali and Lombok. The location is considered strategic because it is close to both the factory and their target market.
The entire process starts by sending a 100-ton ship 10 kilometers to the east of Bali to take water from the sea. There, the pumps do their job. Water is then sent to a factory owned by PT Omega Tirta Kyowa in Serangan, Denpasar. In this 1-hectare facility, air cooling machines work around the clock to maintain low temperature for the seawater, which is kept in separate containment pools. There are around two dozen pools, each containing 2,200 liters of seawater.
According to Pasaribu, water from 300 meters below sea surface has a temperature of 10 degrees Celsius. In the factory, the temperature must be kept at 17 degrees or lower. "Drastic change in temperature could trigger the growth of moss," he said. Pasaribu acts as advisor in the company.
The magic happens inside the reverse osmosis machines, where seawater is highly pressurized, up to 1,180 psi, to separate its salt content, a process known as desalinization. Water is reduced to half its original amount. The rest becomes salt, ready for consumption and distribution. In this stage, the water has already lost its saltiness. The next process uses ultraviolet radiation to eliminate bacteria. Finally, water is heated to 70 degrees C to maintain the consistency of smell, taste, and color.
Based on laboratory findings, Pasaribu said that the desalinated water contains calcium (0.6 milligrams per liter), magnesium (1.6 mg per liter), sodium (50 mg per liter), and potassium (5.4 mg per liter). These are useful substances for the human body. Calcium, for example, is the primary building block for bones and teeth. It also strengthens the brain, heart, and muscles. Magnesium prevents osteoporosis and cures hypertension and diabetes.
The factory can produce 3 tonsor 6,000 bottlesof mineral water every day. Under the brand Oceanic, its products began entering the market a few months ago. Due to limited production capacity, it is currently only available in Bali. Each 500-milliliter bottle sells for Rp8,000, but in cafes, the price could increase to twice that amount. Pasaribu is convinced that he can cut cost if the water taking process uses pipes that stretch directly into the ocean to reduce time.
Other countries, from the US, Arab nations and Israel, to India, began turning seawater into drinkable water two decades ago. In Japan, where Pasaribu studied his science, the technology is employed at many smaller islands. Supplies from desalinization, for example, makes up for 70 percent of the fresh water need in Komejima Island in Okinama Prefecture.
Indonesia can follow in their footsteps. Professor Pasaribu's associate from IPB, Jonson Lumban Gaol, said that 40 percent of Indonesia's territorial waters consist of deep-sea areas. Water in these areas is enriched by an undersea current movement known as the Indonesian Current, or Arlindo. It starts from the Pacific Ocean in the northeast, enters the Indonesian waters via northern Sulawesi, travels to the Makassar Strait, and makes a turn in southern Sulawesi towards the Banda Sea. From there, after passing Nusa Tenggara islands, the current turns around, flowing west, along the south of Java, towards the Indian Ocean. Aside from Bali, their research shows that similar, nutrition-rich deep-sea waters also exist in Pelabuhan Ratu, Makassar (South Sulawesi), Kupang (East Nusa Tenggara), Bima, and Dompu (both in West Nusa Tenggara).
The sea could prove to be a viable alternative source of fresh water in case of water shortage. Some bottled drinking water companies in Bogor admitted that they had difficulties in obtaining water supply last September. Many wells in the city had dried out due to the long dry season. PT Berkat Prima Sejati, producer of Arvian, Amiah, and Anhar bottled water, for example, was forced to look for water at places other than its usual spring in Sanja village, Citeureup. Marketing Manager Ay Sogir said that the alternative source was found in Dayeuh village, Cileungsi, and Mulyaharja village, southern Bogor.
Unfortunately, the application of reverse osmosis technology is still very limited. Aside from Bali, the only other place where it is used is at the Jaya Ancol Theme Park, and the management there has not used the water for drinking purposes. Raw material is taken from Ancol lake, a man-made basin that receives water from the sea. A machine changes the water to fresh water for sanitation use.
PT Taman Impian Jaya Ancol spokesperson Nicke Putry said that PT PAM Jaya supplies a large part of Ancol Park's freshwater needs which, during peak seasons (more than 100,000 visitors) may reach 15,000 cubic meters a day. PT PAM however, could only supply 9,000 cubic meters a day. Last February, a desalinization machine worth Rp50 billion began operation, producing 5,000 cubic meters of fresh water daily.
Salt from the desalinization process is put inside one pool in the swimming pool area, allowing visitors to float in it just as they would in the Dead Sea. Though she did not mention the exact time for implementation, Putry said that Ancol plans to develop this technology further to supply drinking fountains, as found in recreational parks overseas.
Pasaribu hopes that the government and private companies will begin utilizing this alternative source of water. Because, "We have an infinite amount of raw materials," he said.
Reza Maulana, Rofiqi Hasan (Bali), Arihta Surbakti (Bogor)