Rooting for the Esemka
Students of a vocational school constructed a sports utility vehicle from scratch. It can only be ready for mass road use once it passes emission tests.
Edition : 11 January 2012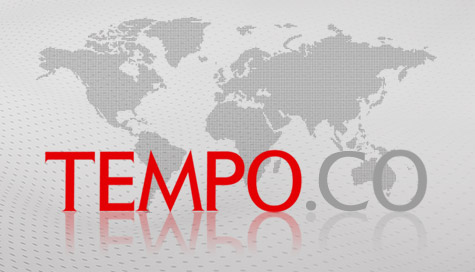 History is sort of being rewound in Solo. On a day in 1894, the first automobile trader in Indonesia, John C. Potter, delivered a German-made Benz Phaeton, ordered by Pakubuwono X. History says this was the first car in Indonesia.
Last week, the city once again acquired special automobiles - namely two Kiat Esemka 1.5i sport utility vehicles (SUV). Ordered by Solo Mayor Joko Widodo, these cars were not made in Germany, but rather by students of vocational high school (SMK) 2 and a workshop owner, Sukiyat. The name - Kiat Esemka - is derived from the word SMK, and Sukiyats good name.
They are special, because they are among the few cars that may be claimed to be national automobiles. Eighty percent of their components are domestically made. Mayor Joko hopes these cars will eventually launch aggressive efforts on the part of both students and the administration to perfect a model for future automobiles of national pride.
The project for national cars was initiated 25 years ago but nothing of pride has emerged. Ironically, nearly all cars produced worldwide are in Indonesia, including the Bentley. Almost half a million cars are annually sold here. The Esemka was not a national car project. It was produced in a car assembly training project for SMKs.
Around 1,000 engines were made through this project. Production allocations were distributed. State SMK 1 Jakarta received 15 engines.
Sopandi, a State SMK 1-Jakarta teacher, said the DOHC engines of 1,500-cc capacity were originally meant for sedans instead of SUVs. The presence of suitable engine components was the consideration, he said.
Suddenly, the Ministry suggested that SUV cars should be designed. We wanted wide-body cars like minibuses, but as comfortable as sedans, said Sopandi.
Tempo had the opportunity to test one of the cars with the maker, Sukiyat. It was stable and comfortable, even on bumpy roads. But, according to Dwi Budhi Martono, a teacher of SMK 2 Surakarta, it was not ideal. It should have 2,000-cc engines, he said.
Still, the small engines didnt trouble Jokowi. He had no objections either when Governor Bibit Waluyo described the mayors decision to use the Esemka officially as too hasty. The cars he said were not yet certified. Joko Sutrisno denied Bibits charge. Esemka cars only havent passed emission tests yet.
Jokowi gave another reason. If were set to make a breakthrough, dont be normative. Wed be behind the times, he added.
Ukky P. (Solo) , Anton W., Mahardika, Abdi Purmono
---
One for The Masses
SOLO Mayor Joko Widodo has commented that the Esemka feels just as comfortable as any other sports utility vehicle (SUV). Having yet undergone emission tests, the Esemka is arguably the most affordable SUV available in Indonesia today. Thanks to its 80-percent local content, the car only costs Rp95 million. The following are the components used to build this car, which took six students from SMK2 Surakarta six months to construct.
Ukky Primartantyo
General Specifications
Price: Rp 95 million
Capacity: 7 people
Dimensions:
- Length: 5.035 millimeter
- Height: 1.608 millimeter
- Width: 1.602 millimeter
Engine
Type: Esemka 1.5i, 4-cylinder, DOHC 16 valve multi point injection
Capacity: 1.500 cc
Output: 105 horsepower at 5.500 rpm (maximum)
Speed: 180 kilometer per hour (maximum) Piston rings, valves, injection system, and transmission system are imported from China
Suspension
Front: Double wishbone
Rear: Rigid axle with leaf spring
Fuel Tank
75 liters
Body
- Made entirely by SMK students
- Manually shaped using hammer
Dashboard
Made in China
Axle
Made in China
---
Fast and Fiasco
INDONESIA and Malaysia began their pursuit for national car at almost exactly the same time in the mid 1980s. Malaysia succeeded producing and selling cars all over the world while Indonesia is still dreaming to build their own.
INDONESIA
1985
Astra proposes the national car project known as Project X120. It comes to a halt after the first prototype due to economic crisis.
1994
Bakrie Brothers builts BETA 97. Development also stops at the first prototype after being hit by the 1997 crisis.
1990
PT Indomobil Utama produces Mazda MR90 claimed to be the national car. Fails to attract customers, the production eventually stopped.
1995
Timor Putera Nasional owned by Tommy Suharto is appointed as national car provider, cooperating with South Korean car company Kia. Bambang Trihatmodjo follows in his footsteps by releasing Bimantara Cakra and Bimantara Nenggala cars, cooperating with Hyundai. Production ceased following economic crisis.
1996
Research and Technology Minister B.J. Habibie proposes the Maelo national car. Its design and engineering are handled by IPTN and Pindad. Targeted for release in 1998 with a retail price of Rp20 million, the project is stopped by the economic crisis.
1999
The Indonesian Institute of Sciences (LIPI) creates Marlip, an electric car capable of reaching a speed of 50 kilometers per hour. As of today, eight variants of Marlip have been developed. The car costs around Rp60 million.
2000
Texmaco produces the Perkasa and Macan series of trucks. Once used by the Army, production of these trucks is then stopped following the downfall of Texmaco.
2003
PT Dirgantara Indonesia along with PT Kreasi Mobil Surya create Gang Car, a small vehicle for two, equipped with a 125-200cc engine and designed to navigate the alleys of the city with ease. Production halted because PT Dirgantara is dragged into a crisis.
2007
PT Super Gasindo Jaya develops Tawon. This small car is equipped with a 650cc engine, four-speed clutch, and able to reach 100 kilometers per hour. It sells for Rp50-60 million per unit. Another product is the air-conditioned Nuri, fitted with a bigger 800cc engine.
2008
PT Inka and BPPT develop the Gulirkan Energi Alternatif (Alternative Energy Move-GEA). With its 650cc engine, this car needs only one liter of gasoline to travel 30 kilometers. Designed for four people, this car sells for Rp50 million.
2010
Esemka Car made by some Vocational High School students is being tested.
MALAYSIA
1983
Malaysia Prime Minister Mahathir Mohamad orders the development of a national car.
1985
The first production, Proton Saga, is launched. This car uses the technology from Mitsubishi Motors.
1993
Proton Wira is introduced.
1995
Proton Satria enters the market. Proton also acquires Lotus to obtain its technology.
1995
Proton Putra and Perdana are launched.
1996
Proton enters the Indonesian market.
1996-2000
Proton Tiara, based on licensed technology from PSA Peugeot Citron, is launched.
1998
Proton penetrates the Middle Eastern and South African markets.
1999
Proton launches Perdana V6, a car with a V6 engine.
2001
Proton Juara is introduced.
2000
Proton Waja is released.
2002
1,200 units of Proton Arena are sold in Australia during its first year of sales.
2004
Proton launches Proton Gen-2. The car is constructed using components made entirely in Malaysia, from chassis down to the engine. At the same time, Proton establishes a 13.4-hectare factory in Cikarang, with a production capacity of 40,000 units per year.
2005
Proton Savvy is launched.
2006
A new version of Satria, Satria Neo, enters the market.
2007
Proton Persona is introduced. Proton establishes a retail chain in eight cities in Indonesia, with an investment value of US$26 million.
2008
Proton Saga is released.
2009
Proton Exora is introduced.
2010
Proton Inspira begins its sales.
Source: Wikipedia, PDAT (processed from various sources)