The Water-Method Men
Indonesian researchers discover bacteria capable of processing oil waste.
Edition : 1 February 2012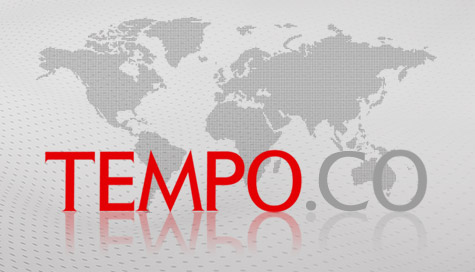 UNTUNG Wijayanto, 51, still remembers the time when he and his fisherman father went fishing in the Donan River in the 1970s during the eastern wind season which triggers high waves. As a result, the fishermen were unable to go fishing far outto the South Sea.
They simply went along the estuary and the areas around the Segara Anakan lagoons in Cilacap Regency, Central Java. Several rivers, like Donan and Citanduy, empty into these lagoons. Today, these lagoons have shrunk in size to only about 700 hectares from their former 6,400 hectares in the 1930s. The mangroves in these areas have also shrunk to about 8,000 hectares from an area of 15,000 hectares 30 years ago.
According to Untung, at that timefisherman were able to catch 5-7 quintals of fish a day using only a proa. The fish they caught are blamah which is yellowish-white in color, and white kakap. Unfortunately, after Pertamina's Cilacap oil rig was built in the wake of which various other industries followed, such as cement factory, it became increasingly difficult to catch fish.
"Now thereis hardly any fish," said Untung, now head of the Mina Village Cooperatives Unit in Cilacap. This South Purwokerto resident suspects that the dirty contaminated water from the filth of industrial waste along the river kills lots of fish and their young.
If the fish are able to adapt themselves, eating them could cause the poison to affect human bodies. This could cause various kinds of diseases, like cancer. The waste also results in increasing difficulty for the mangrove forest to grow, besides the action of humans who pull the plants out to be used for various purposes, like firewood.
In these waste-laden areas, Dr Agung Dhamar Syakti is engaged in conducting researches in order to find a kind of bacteria capable of withstanding and processing the oil waste. Agung, who is on the teaching staff of Fishery and Marine Affairs Post-graduate Study Program of Jenderal Soedirman University School of Science and Engineering, finds the lagoon areas special as they constitute Indonesia's largest mangroves areas. These areas will have a huge impact on the continuity of ecological, economic and sociocultural affairs for the local people.
In order to cope with the oil waste so far, the government and the industrial circles tend to use conventional methods, i.e. chemical and physical compounds, which are costly. That is why Agung tries to develop an alternative method called 'bioremediation,' that is, processing the oil waste by using powerful bacteria. Just like talent scouting, these bacteria should possess certain capabilities, like the ability to live and grow in a heavily toxic environment resulting from petroleum waste.
That is not enough: These bacteria should also be capable of processing the toxic compounds which usually cause cancer (carcinogens) thus creating a genetic mutation. Such compounds are phenanthrene, dibenzothiophene, fluorene, fluoranthene and pyrene. To create this process, Agung and his team obtained research aid of US$12,000 or an equivalent of Rp100 million from the International Foundation for Sciences, a Swedish research fund institution.
This research also involves the Jenderal Soedirman University, the Bogor Institute of Agriculture's Coastal & Marine Resources Study Center, the Indonesian Institute of Sciences (LIPI), and Aix Marseille University from France. This year, through the Education and Culture Ministry's Directorate General for Higher Learning, the government disburses a research fund of some Rp200 million per year for the next three years.
In order to find the desired bacteria, Agung and his team conduct several phases of study. In the first phase he identifies the levels of contamination in the lagoon areas. There are two goals, that is, finding organic contaminator with a high degree of pollution, such as hydrocarbonic polyaromatic, polychlorinated byphenyl and organochlor pesticide. The second contaminator is the chemical compound which contaminates the environment but not the standard quality regulator, such as paracetamol, dichlofenac, carbamazepine as well as metabolite products and detergents.
For the next phase, Agung takes sediment samples from the riverbeds of the Donan, Citanduy and Cibeureum in order to find the talented bacteria. A team member, Nuning Vita Msi, travels around by a proa to find samples along the rivers and ocean. "I had to stay overnight in a resident's house," she said. She does it by using a tool named Eckman grab, a pipe of about 50 centimeters in length and 15 centimeters in diameter.
To facilitate the work of sample taking, the team set up a base camp around the locality. The water containing the sediments is analyzed through the sublimation process in order to find the bacteria that are resistant to the toxic oil compound. From this process, the researchers discovered six strains of bacteria, which upon being studied by means of molecular biological approach, possess 98 percent similarity in form among them. They are bacillus aquamaris, bacillus megaterium, bacillus pumilis, flexibactereae bacterium, halobacillus trueperi and rhodobacteraceae bacterium. Their size is about 0.5 to 2.5 micronsin the form of a stick.
Agung discovered from a laboratory study that these six bacteria are capable of processing the oil waste by up to 90 percent during a period of 28 to 56 days. "We set the condition in a maximum manner so that the bacteria are able to develop optimally," said Agung.
To process 1 kilogram of solid waste containing 100-150 grams of hydrocarbon (oil compound), it will take 100 million bacteria eight months. Perfect processed result makes the oil waste far more environment-friendly, such as carbon dioxide (CO2) and water (H2O).
According to Dr Endang Hilmi, a team member, the effective way to process oil waste is to mix these bacteria in a storage tank. "Sowing the bacteria in the rivers or ocean will not produce optimal results," he said.
In order to produce a maximum outcome, Agung added, there is a need for a combined technique called multi-process remediation, such as biosimulation, that is, optimum nutrition is given to the bacteria: bioaugmentation, namely the addition of microbes with similar capabilities, and engineering design, that is, using the sun's rays, the wind and rain to contribute to the bacterial growth.
Agung stated that he had offered the development of bioremediation technique to Pertamina of Balongan, Babelan and Cilacap. "However, an agreement on methods and costs has not yet been reached," he said. When inquired about this, Cilacap Pertamina spokesman Ruseno claimed he did not know about the invitation for cooperation. Ruseno insists that the processing of Cilacap Pertamina's waste has been running in line with the existing quality standard. "However, if we're offered the findings from this research, we'll certainly welcome it."
It is estimated that Agung and his company's research will be completed next year. If it runs smoothly, said Nuning Vita, the strains of bacteria discovered can be mass-produced in liquid and powder form. "The processing of oil waste by means of bacteria is the safest and cheapest," he said.
Budi Riza, Aris Andrianto