A Language's last frontier
LIPI (The Indonesian Institute of Sciences) sent 26 researchers to the eastern corners of the archipelago to document the regional languages that are now near extinction. This is aimed at rescuing minority languages from extinction, one that has been ongoing for four years now. In Alor, East Nusa Tenggara, for instance, they discovered a new regional language. Unfortunately, there only remains a single, worn out grandfather who speaks it. This is Tempo's report on the fate of regional languages in Indonesia, home to at least 756 different languages and dialects.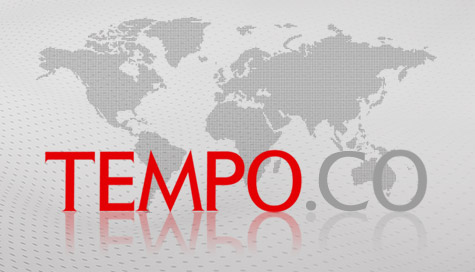 In Habolat mantras are still used.
Wifehot,hot,hot.
This mantra is neither the effects of Viagra, nor that of an English spell. It belongs to the Beilel tribe, who rule over Habolat, on the island of Alor in East Nusa Tenggara.
Most of the words in this mantra consists of a single word: "pig", and all its different nicknames. One must try to understand that the wild boar is worshipped as the totem animal. "Munafe kakafe pekikika pemirafea akan late amengfe wife ameape hiarpe mulangpe hokame hirianeawin dihokamae nuna abe alea. Hot hot hot" (muna pig, kato pig, red pig, white pig, black pig, long-stalked grass pig, field pig, earth pig, sky pig, the master has come to feed you food in the pot is ready, come quickly).
"Hot, hot, hot is another way of calling a pig," Abdul Rachman Patji who heads LIPI's Society and Culture Research Center, told Tempo last week. The mantra, Abdul Rachman added, uses the Beilel language which is not yet on the East Nusa Tenggara regional language map. "We discovered this language as we were researching the Kafoa language of the Kafoa tribe, who live in the same place," explained Abdul, a graduate of Australia's National University.
Abdul heads the LIPI language research team sent to Alor last year to record the Kafoa language, which is near extinct. Besides going to Alor, the team was also sent to Oirata on the island of Kisar in the Moluccas, Gamkonora in the North Moluccas and Pagu in North Halmahera. There, however, they ran into a major problem.
"There is only one person alive who can still speak the Beilel language", exclaimed Patji in an alarmed voice. The speaker is Karim, a 64 year old elder of the Beilel tribe who helps to maintain the ancient customs and traditions of the tribe. "When Karim passes away, the Beilel language and its culture will become extinct."
Patji and his team believe they are racing against time. They are determined to finish the documentation of the Beilel vocabulary this year. "We shall ask Karim to speak up, and we shall document whatever he says," he asserted.
It is fortunate that the Beilel language was discovered in time. Indonesia is not only fertile ground for emerging local languages - because of the many tribes isolated for long periods of time by nature's obstacles - but also the perfect graveyard for languages. According to the language map of the Archipelago, at present we are home to 756 local languages, or 12 percent of the languages of the world (see A Nation of Tongues).
The highest concentration of languages lies in eastern Indonesia. East Nusa Tenggara alone is home to at least 54 languages. In Habolat, there are nine tribes using 12 languages, including Bahasa Indonesia.
Patjis said that as many as 30 percent of the regional languages fall in the endangered category. "The speakers of such languages are dying out," he confided to Tempo. Quoting language expert David Crystal, Abdul Patji explained that a language is categorized as endangered when there is less than 20,000 people who still speak the language. Clearly therefore, Beilel is one of them.
Abdul does not know why Karim is Beleiel's only remaining speaker. However, he is convinced that it is not because the other tribes do not respect the Beleil tribe.
In Habolat, Karim's tribe is very much respected. As the original tribe in the area, it is the Beleil tribe that holds the traditional and customary rights to the land. Many things can only be carried out with Karim's prior consent. "If anyone wants to build a church, they must first obtain his consent. Even when a village chief wants to do something of importance, he must first obtain Karim's consent," remarked Patji.
Abdul Pajti theorizes that the reason the Beleil language became endangered is because their population went down. There are now only three Beleil families left.
"Their population was decimated after an epidemic," revealed Bernadus Moru, the 89 year-old elder of the Kafoa tribe, reaching to the depths of his memory. Bernadus said that his tribe were newcomers to Alor. Their migration took place in the 1940s after they were ousted from the island of Pantar which lies on the western side of Alor, when their tribe lost a war with another tribe there.
The population of the Kafoa tribe continued to grow. They now number 1220 souls. The Kafoa language has also become dominant whereas Karim has not taught his family to speak their own mother tongue. There is some intermarriage between the two languages.
"Ma'a pe jarna," said Karim, when he offered up a glass of water. However, when at Bernardus's house, he offered us a glass of water and said, "Ma'a pe yarn."
However, even Kafoa is an endangered language. No one outside of the Kafoa tribe understands it. "When dealing with the world outside their own, whether they like it or not, they are forced to use the Alor Malay language," lamented Patje.
There are already traces of the use of the Alor Malay language (this is a form of Indonesian dialect which have more words loaned from other local languages in the area and perhaps also international languages such as Portuguese which was the linggua franca there for a long time, then Indonesian itself. In the Banda Islands for example, they speak a form of Banda Malamongst the Kafoa tribe themselves. This is how Patji discovered this. One day he bought a ball for the children of the village of Hamolat to play football with. "As they played, they screamed, "oper ("oper" is the Indonesian word for "pass" which is in fact a Dutch loan word.).oper (pass)sepak ( "kick" in Indonesian).. sepak".
The Oirata tribe on the island of Kisar, located on the border to the north of East Timor, do not wish to experience the same fate as the Beilel. "The Oirata language cannot possibly become extinct," said Anis Tilukay who is a respected figure in Oirata society. Anis explained why this is so: they use their mother language in their daily conversations at home. "Ira tatu," he said inviting Tempo to drink at his house last month.
The Oirata tribe live on an island, about 75 cubic kilometers in size. In the past the Dutch used this island as their base for collecting spices. The Oirata live in Kisar together with the Maher tribe. Just as the Oirata have their Oirata language, so too do the Maher have their own language.
Anis admits that he feels his mother tongue is under threat of becoming endangered. His tribe is not large. Living on the south side of Kisar, they consist of about a thousand people. There are another 700 Oiratans living in the village of West Oirata. "If there are less than 2000 people speaking the language it is indeed rather difficult for that language to continue to exist," said Soewarsono a colleague of Patji's in the research project.
"Usually, minority languages are taken over by languages that are more dominant in an area, due to the fact that more people speak the language," he commented. In Kisar, the Oirata language has to face the onslaught of Bahasa Indonesia used by government bureaucrats, the police and military officials at the regency and district levels. The Oirata also have to face the Ambonese Malay language which was brought in by ethnic groups from outside of Kisar.
Meanwhile the Oirata are also having to deal with the language of the Maher tribe who have far more speakers - at 12,000 people. In fact the Maher language has already been appointed the official language of Kisar.
The village chief of East Oirata, Benny Ratuhalono, feels strongly about this domination. "The Maher people do not understand the Oirata language but the Oirata people understand the Maher language," he observed. Like Anis, Benny also tries to preserve the survival of his language by using it daily. "It is only when we meet with outsiders that we use Indonesian," he exclaimed.
Nevertheless, outside language influences still manage to slip in. Try testing this by asking an Oirata the origins of their tribe. The Oirata will start his story with the words, " Katong punya nenek moyang" (the phrase means "our ancestors" and are of the Ambonese Malay dialect). There you go!
In Kisar there is another language threat not found in Beilel. "The development of technologies such as television are also a threat," commented Abdul Patji. The development of technology has forced the people of Kisar as well as other regional language speakers and even Indonesian language speakers to learn new vocabularies.
Soewarsono explained that ethnic minorities always attempted to be multilingual. Besides being able to speak their own indigenous language they also try to speak other languages. "These minority group people learn languages which have more speakers, in order to survive," he observed.
Way to the north lives the Pagu tribe, who speak the Pagu language. They live on the outermost island of Indonesia in North Halmahera, located in the province of the North Moluccas. This indigenous tribe which occupies 13 villages in the Bay of Kao use the North Moluccas dialect of Malay as their daily language.
So where has the original Kao language gone? "Since the 1980s the Pagu language has seldom been used," explained 35 year old Sangaji Pagu Afrida Erna Ngato. ,
In Pagu "Sangaji" means "Head of the tribe" which sounds very glamorous. However, according to Alfrida the Pagu people have feelings of inferiority towards their own language.
"In fact this happens even when they are talking to fellow Paguens," he told Tempo. The reason for this is the stigma attached to speaking in Pagu, which originates with outsiders who say that Pagu speakers are all just a bunch of illiterate villagers.
At present, when younger and older members of the Pagu tribe chat with one another, they more frequently use the North Moluccan dialect of Indonesian than Pagu. "There are even Pagu children who can no longer speak Pagu," declared Afrida.
"Nowadays, Pagu is used by the older generation, who are in their 70s or 80s now," remarked Afrida; or when there is a wedding procession, an adat ritual or some secret communication needs to be made. "It is indeed on those occasions that the Pagu language must be used," continued Afrida,
However, as the young people can no longer speak Pagu, it is only the older people who are over 80 who can use the language to recite those rituals. This can at times cause difficulties. "Such as during a wedding procession, when there are no old people to speak in Pagu," he admitted.
Fortunately the rituals in Pago have been written down. "It's like a small prayer book, which can simply be read aloud," said Afrida.
Such a book would perhaps also be an intelligent solution for Habolat. "There is only Karim and about three other families left from the Beleil tribe and from amongst them, only Karim can still speak Beliel," commented Patji. For in Beleil rituals, which are attended by nine other tribes in Habolat, the Beleil language may not be replaced by any other language. The mantras may also only be read by members of the Beleil tribe.
The tribe has at least two very important rituals. At the end of each year there is an important ceremony of offerings, similar to a thanksgiving, for the safety and good fortune which the inhabitants of Habolat have experienced in the year. Then there is another ceremony at the start of each planting season. "Later, when Pak Karim dies, this ritual will come to an end," said Patji.
In fact, Karim's replacement has already been chosen. His name is Rashid and he is 35 years old, but this nephew of Karim's is already a cosmopolitan who flies off to Batam and Medan rather than stay at Habolat, but at least there is still some hope left. "I've asked him whether he still intends to go and stay in other places. He told me that he is still thinking about it," confided Patji.
So a book of mantras could be a solution for Rashid, who cannot speak the language of the Beleil tribe. Perhaps Rashid will not be able to understand the mantras as well as Karim does. This has also occurred amongst the Pagu tribe. "Many do not understand the meaning of the prayers. They only read them out loud," said Afrida. Fortunately, God is all knowing and all understanding.
Yosep Suprayogi, Iqbal Muhtarom, Mochtar Touwe (in the Moluccas), Budhy Nurgianto (in the north Moluccas), Yohanes Seo (East Nusa Tenggara)
---
This Nation of Tongues
The Five Languages with the Smallest Number of Speakers:
Javanese 75.6 million Speakers
Sundanese 27 million Speakers
Madurese 13.7 million Speakers
Minangkabau 6.5 million Speakers
Batak 6.2 million Speakers
The Five Languages with the Smallest Number of Speakers:
Beilel 1 Speakers
Mapia (Papua) 1 Speakers
Hukumina (maluku) 1 Speakers
Tandia (Papua) 2 Speakers
Kayeli (maluku) 3 Speakers