Goat Herders Who Made History
A modest gymnasium was a second home for weightlifters Triyatno and Eko, before they made their way to the 2012 London Olympics. Both are now role models for the youth in their hometowns.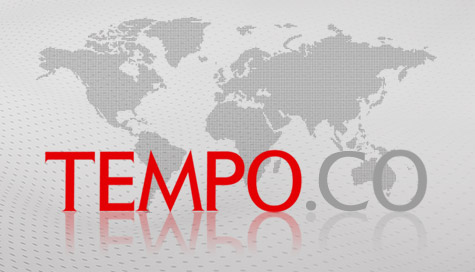 Loud thuds were heard whenever a steel barbell slammed against the wooden floor. There were also high-pitched sounds from all the clanging with the steel weights. The noise ceaselessly continued throughout the mornings and evenings, every single day.
This building is not a blacksmiths workshop as the noise might suggest. Instead, it is a place where teenagers in Metro City, Lampung, find themselves laboring, in pursuit of their dreams. It is here that they train their muscle and lift weights in the hope of becoming great weightlifters. They explained it simply as this: they want to become as great as Triyatno and Eko Yuli Irawan.
These two young men received worldwide recognition, thanks to their historical achievements as weightlifters. In the 2012 London Olympics, these two athletes honored the nation by winning medals. A silver medal was won by 24-year-old Triyatno from the 69 kilogram division, while 23-year-old Eko won bronze in the 62 kilogram division.
It was also Triyatno and Eko who had changed the atmosphere at the Tejosari Gym located within the Metro City Stadium area. For years, the place appeared abandoned. "This gym was very modest back then," said Suharno, the gym's coach.
Gym equipment was dirty and dust-covered. The platform for weight lifters was made of cheap wooden materials. There was always a gloomy feel to the gym.
After Triyatno and Eko received worldwide recognition byamong other achievementswinning the bronze medal at the Beijing 2008 Olympics, local administration began giving attention to the gym. It underwent several repairs. Then, the training sessions became much more enthusiastic. Driven by Triyatno and Eko as their inspiration, young people there became more engaged with their gym training.
Triyatno and Eko seem to be destined to go through their career together, side by side. They have been friends since childhood. Both men, raised in Tejoagung village, Metro City, Lampung, were born to poor families. Eko's parents earned money by selling vegetables and paddling rickshaw, while Triyatno's parents worked as farm laborers in their village. Both lived in homes made of simple, bamboo panels instead of concrete walls.
Watilah, the 45-year-old mother of Eko, remembers clearly what her son and Trityatno used to do after school. "They used to herd goats around the stadium," she said.
Their frequent visits to the stadium had brought the blessing of opportunity to the two men. Near the stadium is a gym managed by Yob Haryono. The coach there saw a lifter's potential in both Triyatno and Eko.
Triyatno's bone and muscle structure, for example, was considered to be matching the requirements of a weightlifter. Soon he was asked to join in. For a decade, Triyatno has been taking part in the trainings. "When I first joined the training, my entire body hurt so badly," said Triyatno, remembering his experience.
Eko had a similar experience. "Many times he peeked inside the gym to get a view of the weight lift training," said Watiah. The coach found Eko's stocky built suited for natural weightlifting. Eko immediately agreed when asked to join. These two teenagers then had their days filled with training, carried out between their activities of herding goats and buffaloes.
After a year of training, the coach asked Eko to travel with him to East Kalimantan, where better facilities are available. "At first, it was so hard to let go of a child who had not even finished elementary school," said Watiah. Considering that it was needed for her son's future, she finally allowed Eko to leave.
Triyatno also decided to move to East Kalimantan. He went there after finishing junior high school. "It was the consideration for his future that motivated him to make the move to Kalimantan," said Suparno, Triyatno's 56-year-old father.
Suparno is well aware of the condition in Lampung, with all its modesty and limitations. "The only thing that has no limit is their determination," he said. That was why he was willing to let his son seek better opportunity elsewhere.
Then, the success story began. Both lifters continue to secure one achievement after another. With their accomplishment comes economic prosperity. The bonus they received from numerous championships have changed their lives. They can build better homes for their parents. They also bought some rice paddy fields in their village.
Both men do not forgetten where they come from. "Every time they go home, they always spare some time to visit the gym and train together with local athletes," said Sukatinah. Suparno said that they cannot forget their old gym. "They started (everything) from there."
Atmakusumah, Nurochman Arrazie (lampung)
---
The 188 Kilogram Gamble
IN his entire life, Triyatno had never lifted 188 kilograms worth of weight. That night at the ExCel London Exhibition Centre, he was forced to lift that much weight. Success in doing so would earn him the silver medal. If he failed, he would have to settle with a bronze medal.
As the moment drew near, Triyatno had only one thing in his mind: an all out stand-up performance. "I would die here if necessary," said the man from Lampung.
On the stage, before the jury, audiences and television cameras, Triyatno appeared very focused. It was his last chance to lift the 188 kilogram-weight in the clean and jerk event.
Triyatno's attempt almost ended in failure. His legs struggled to withstand the sheer weight. He did the best he could to prevent the steel bar from failing him. Finally, he managed to set both his legs straight. His body stopped trembling and his arms stretched upwards, sustaining the weight above his head. The lift was declared valid by the jury. Triyatno was bursting with joy.
"It almost fell, but I sustained the weight until I heard the 'down' command," he said. "I dedicate this achievement for Indonesia, my family, my supporters, my coach, my management and everyone out there."
This was the second medal for the Indonesia at the London Olympics. The first medal also came from weight lifting, brought by Eko Yuli Irawan who performed in the 62 kilogram division. He won the bronze medal.
Triyatno's success is determined by the stake made by his manager Lukman, who also doubles as his coach. It was him, along with two other coaches, Dirdja Wihardja and Sodikin, who came up with the strategy for that last lifting attempt.
The three coaches agreed to add the weight to be lifted by Triyatno to 188 kilograms, thus raising the stakes for the athlete. They knew it would not be an easy task. "But we saw that Triyatno is in such a fit condition, I was sure he is not going to faint onstage. I believe he could do it," said Lukman.
Lukman's confidence paid off. Triyatno managed to stand straight with 188 kilograms worth of weight above his head. "The struggle was immense," said Lukman. The Indonesian red and white flag was then promptly raised into the air.
Muhamad Rizki