Sprinting to the Next Level
Genes, nutrition and a special diet are key to enabling Jamaican athletes to sprint faster than most. The desire to be someone deserving of respect and worldwide recognition also plays a role.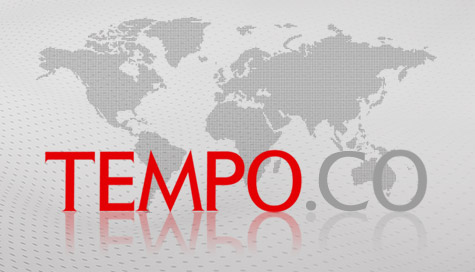 Heavy rains poured down on Kingston in Jamaica, on a Sunday a fortnight ago. The winds blew stronger than usual. But hundreds stood their ground, unfazed, in front of a widescreen television mounted at a city corner. That evening they wanted to witness the glory of their hero, Usain Bolt, in the men's 100 meters final at the 2012 London Olympics.
The crowds grew bigger. Motorcyclists stopped to watch. So did passengers in passing cars. No one wanted to be left out of that historical moment. A policeman attempting to restore order was rendered powerless by a motorist's argument. "If you want to give me a ticket, go ahead. But I want to watch this, said the motorist. Minutes later, the noises died down. All eyes were fixed on the screen. The race had begun, but the silence did not last long.
Less than 10 seconds later, the atmosphere suddenly exploded. Bolt had reached the finish line first, in a record 9.63 seconds.
Undoubtedly, pandemonium broke out with the beating of pots and pans and blowing of trumpets. Waving Jamaican flags, people rejoiced in the victory. "Bolt is the Real 'McCoy'! screamed Alex Banbury, one of the audience. Bolt secured gold for this achievement, successfully defending the championship he won in the Beijing Olympics four years ago. He is the first man to win a Games 100 and 200 meters sprint double at two separate Olympics. More extraordinary was that the silver medal this time was also won by another Jamaican, Yohan Blake.
The surprises from Jamaica do not end with either Blake or Bolt. In the women's 100 meters race, Shelley-Ann Fraser-Pryce, also a Jamaican, grabbed a gold medal, while Veronica Campbell-Brown, another Jamaican, took the silver. Like Bolt, Fraser-Pryce maintained her reign in two consecutive Olympics.
What is it that the residents of this small Caribbean island nation eat to become champions? Bolt, Blake, Fraser-Pryce and Campbell-Brown are the new generation. Before them, Jamaica had Asafa Powell, a powerful sprinter who held the men's 100 meters world record with 9.58 secondsone now broken by Bolt.
A poor nation with a per capita income of US$4,750 previously already produced other great athletes, among others, Arthur Wint, Merlene Ottey and Herb Mackinley.
So what is the secret of this country with a population of around 3 million? The same question also boggles the minds of physical therapists, nutritionists and genetic experts. So, they conducted research.
In 2010, the Jamaica Gleaner Journal published an article about the results of joint research done by University of Glasgow and University of the West Indies. They studied 200 Jamaican sports athletes. A series of tests found protein Actinin produced by a gene called ACTN3 in their bodies. Seventy percent of Jamaicans appear to have ACTN3, a gene that codes for fast-twitch muscle fiber and is conducive to sprinting success.
Professor Rachel Irving from the University of the West Indies in her research also found serotonin. According to her, the levels of serotonin in Jamaicans are quite high. "Serotonin enables for great mental power. If it is in high quantity, the person tends to be more focused, aggressive and have high levels of confidence, Irving said.
In addition, academic experts have spoken of genetics and alluded to the power of what they call the cock bottomthis is the shape of the backbone and the hip angled toward the pelvis, and the front muscles afford high knee lift as opposed to when the back is more straight.
Many believe that the said shape of the bones largely contributes to the extra power of the Jamaican sprinters when they lower their feet down on the ground. Besides the gene factor, nutrition is also thought to enable Jamaicans to run fast. This was discovered by Professor Errol Morrison, a rector at the University of Technology, Jamaica. According to him, the secret lies in yams and green bananas, favorite staples of Jamaicans.
Yam is believed to contain hypo steroid which functions as a stimulant. Meanwhile, green banana produces phytate, which acts as an energy enhancer. "But, remember, this is just a hypothesis, Morrison cautioned. Certainly the hypothesis was based on several biochemical and anatomical researches. "Basically, I conclude that their power comes from a combination of genes, nutrition and training.
There is another factoraggressive characteristics of Jamaicans. A Jamaican thinker, Martin Henry, compared this to the world of animals. He said that the animal which can run fast has an aggressive character. Henry is convinced of the positive correlation between speed and aggression. And Jamaicans are known for being rude and aggressive.
Anthony Davis, Sports Director at the University of Technology (Utech) Jamaica, has a different perspective. According to him, the power of the Jamaican sprinters is the result of the well-managed coaching of talents. In addition, a strong drive from the athletes to escape the chains of poverty also plays a role.
"Sprinting can be trained, like any other knowledge that can be acquired, Davis said. Unsurprisingly, Utech students dominate the Jamaican athletics squad in the Olympics. Both Usain Bolt and Asafa Powell are from the university.
Davis also believes that there is a strong link between athletic success and poverty. "A lot of these athletes are trying to escape poverty, he said. Sports for them is a door to a higher education that will earn them respect.
That evening, when his name was announced before the race, Bolt felt his tension easing. His confidence was proven. He dedicated his gold medal to Jamaica which was to celebrate its Independence Day the next day. Bolt has indeed turned himself into an honorable citizen.
Firman Atmakusuma, Muhamad Rizki (Telegraph.co.uk, Glendoncaba.com, Sfgate.com)
---
World records comparison
Asafa Powell
9.77
Athens, Greece
June 14, 2005
9.763
Gateshead, England
June 11, 2006
9.762
Rieti, Italy
September 9, 2007
Usain Bolt
9.72
New York, USA
May 31, 2008
9.69
Beijing, China
August 16, 2008
9.58
Berlin, Germany
August 16, 2009