A Fresh Approach
The religious and sensual aspects of Sundanese culture are merged as a waitress exclaims ya Allah! and makes obscene references to the male anatomy, while flirting with a co-worker at one of the country's main Sunda restaurant chains.
Edition : 13 November 2012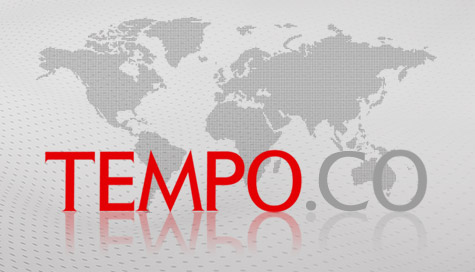 The religious and sensual aspects of Sundanese culture are merged as a waitress exclaims ya Allah! and makes obscene references to the male anatomy, while flirting with a co-worker at one of the country's main Sunda restaurant chains.
Sunda, the western part of Java, is synonymous with sensual dance, wooden puppets, black magic and fresh spicy food. The sheer variety within Sundanese cuisine makes it impossible to list all dishes individually here but they typically feature either fish or chicken with salads and rice.
The most common Sunda restaurants are simple warung makan (food stalls). There's also lesehan style dining, which involves sitting on a woven mat and eating from a short table. Lesehan areas can be found in Jakarta from Blok M to Kota, usually appearing on sidewalks at dusk after shops have closed. Bigger restaurants range from spartanly practical to those with needlessly pretentious decor, such as faux sepia photos of people engaged in mundane 'traditional' activities. Some establishments may have fish ponds or tanks for diners who like to choose which fish they consume.
The tastiest freshwater fish in Sunda cuisine is the endemic gurami, which is flat and round, with a distinctive ray protruding from its pelvic fins. These fish often live in stagnant, shallow water, so they have developed a 'labyrinth' breathing organ that enables them to take air from the atmosphere. Gurami are either grilled with chili or so deeply fried that the fins and tail can be crunched up.
Less delicious, but equally popular and cheaper are carpcalled ikan mas, even though the term literally means goldfish. In addition to being fried or grilled, carp can also be skinned, spiced, wrapped in a banana leaf and steamed. This method of preparation is called pepes, or pais in Sundanese.
Upon entering a Sundanese restaurant, customers may find an array of dishes from which to make a selection. To the uninitiated, this can be bewildering, particularly all the pepes stuff wrapped in banana leaves. Nearly everything on offer is healthy, with more vitamins and nutrition than many other regional cuisines. Eating with one's right hand is fairly common, so don't drink the bowl of tap water provided for washing your hand.
An interesting Sundanese specialty is oncom, which is made by growing mold on the remains of peanuts, soybeans and coconuts that have been crushed for oil. Oncom requires careful production to avoid contamination with potentially lethal bacteria or toxic compounds. It is often served with peas, beans or chilies and makes a tasty alternative to the tempe that is so prevalent in Javanese cuisine. Oncom is high in protein and reputed to be able to reduce cholesterol.
Other popular Sunda dishes include: karedok, a vegetable salad topped with spicy peanut sauce; lalapan (or lalab), a salad of whatever edible leaves are available, often with cucumber and searing hot sambal terasi (ground chilies with shrimp paste); babat and usus (tripe and intestines); and otak sapi (cow brain). Most Sunda restaurants offer a choice of white or red rice, the latter being higher in fiber and containing antioxidants.
One of the busiest Sundanese restaurants in Jakarta is Laksana on Jalan Wijaya VII in Blok M, just behind the towering Bakmi GM building on Jalan Melawai. Open from 9am to 9pm, it is decidedly non-pretentious and caters to people who want good food, fast service and none of the time-wasting that goes on in classier restaurants. It has a convivial atmosphere with diners seated at long, laminated tables. There's no air-conditioning but ceiling fans manage to keep most of the flies away. It's best to come in a group so you can sample a wide range of dishes.
Laksana started in the West Java capital of Bandung, opened its Blok M outlet in 1999 and now has branches on Jalan Simatupang in Cilandak and at Kota Tua. No complaints about the quality of the food here and the prices are low. The only let-down is the choice of drinks, with an 'orange juice' being syrupy water.
Slightly more upmarket is the Bumbu Desa chain of restaurants, which started in Bandung in 2004 and now has more than 30 franchised outlets across the country, as well as branches in Singapore and Malaysia. The founder, Arief Wirawangsadita, has grand plans for further expansion, confident that Sundanese food will be popular worldwide.
The only problem with a franchise is that standards can fall. When I visited Bumbu Desa's outlet on Jalan Cikini Raya in Menteng, the first thing I noticed was some young cockroaches scuttling around the displayed food. With its showy decor and spacious, air-conditioned interior, it feels like a place for people who are too posh to consider eating in a warung. The food was not bad, apart from the dry and plastic-like corn fritters. The range of salads was vast, the mango juice genuine and the waitress squealing lewd words enlivened the atmosphere. The cashier claimed the restaurant serves over 500 customers a day but on my last visit there were more staff than customers. Anyone wishing to open a Bumbu Desa restaurant can download a franchise form from the company's website.
Given its health benefits, Sunda food should be more popular in Indonesia and worldwide. Despite lacking the zing of Padang food, it is mercifully less oily and sugary than Javanese food.