Give Us This Day
As we reach middle age and death advances on the horizon, many of us try to adopt a healthier lifestyle.Taking up exercise, quitting smoking and curbing drinking can aid longevity. Equally good is cutting down on fatty, salty and sugary foods, and finding something healthier to eat.
Edition : 4 Desember 2012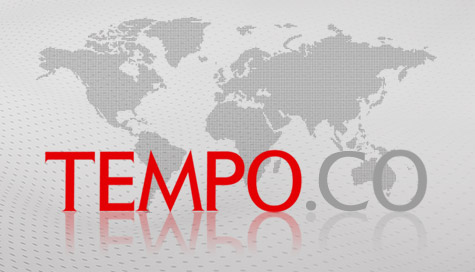 When I returned to Indonesia in 2011 after an absence of several years, I was struck by many changes. Schoolgirls skirts had grown longer, the Islamic headscarf was more popular andurbanIndonesians were getting fatter.
It is bewildering to be confronted by overweight beggars. On a pedestrian overpass near my Central Jakarta apartment is a largewoman who spends nearly all day prostrate, requesting money buat makan[for food]." Twice a day she takes a break and tucks into a pack of rice, chicken and deep-fried snacksbought from street vendorsbelow.
Child malnutrition has declined in Indonesia over the past 20 years, but remains unacceptably high at anywhere from 18 percent to 36 percent depending on whose statistics you read. Obesity is on the rise inthe big cities, bringing with it an increase in diabetes, high blood pressure and cholesterol levels. Two out of three diabetics will die from heart disease or stroke.
According to the World Health Organization, 21 percent of Indonesians are overweight and 4.8 percent are obese. Women are more likely than men to be overweight. The Health Ministry says 14.3 percent of children are overweight. That figure is growing due toa poor diet and a lack of exercise.It is much cooler to eatsomething from KFC, McDonalds or 7-Eleven, rather than a piece of fruit. The government claims to be planning regulations governing the amount of salt, fat and sugar in processed food, but seeing will bebelieving.
Nutritionists advise diabetics to adopt a high-fiber diet, replacing simple carbohydrates, such as white rice, white bread, cakes and chocolate, with complex carbohydrates, such as brown rice, whole meal bread, cassava, broccoli, legumes and baked potatoes. The cassava and vegetables are easy enough to find, but getting hold of good bread can pose a challenge.
Indonesian cuisine does not traditionally incorporate bread, as rice is the staple food, although in the past30 years there has been a proliferation of bakeries churning out fluffy, sugary and sometimes savory mush, which is brazenly called ,bread. This is not entirelya legacy of the Dutchalthough some Dutch bread tendsto be airybut alsocomes from the Chinese influencefused with theJavanese fondness for sweet snacks.
The most prominent bakeries selling the sweet stuff are Holland Bakery, easily identifiable by its windmill logo, and Bread Talk, which has about 55 outlets in Indonesia. Ask the staff in theseplacesif they sell anything thats sugar-free and responseswill vary. The regular breads are ,only 5 percent to 10 percent sugar. Mercifully, Holland Bakery does sell a high-end loaf called Daily Vit Whole Wheat Bread, which costs Rp28,000 and contains oats, raisins and almonds. Bread Talkoffersan apparently sugar-free baguette for Rp16,000,suitable foraccompanyingcheese andmopping up vinaigrette.
Indonesias mushrooming convenience stores tend to stock lightweight sweet breads, such Sari Roti brand, which uses ,fine granulated sugar as a key ingredient, even in its flimsy ,whole wheat bread. Variety improves in expat-heavy Kemang in South Jakarta, where supermarkets stock sugar-freebread in addition to the Sari Roti. The local Hero supermarket has loaves from a German-style bakery in Serpong. The venerable KemChicks alsostocksa good range of bread.
One of the best bakeries in Kemang is the newly opened Authentique, located near the flower vendors opposite Hero supermarket. Thebossis a French lady who lived in Indonesia for 14 years before filling the vacuum for a genuine Parisian style bakery. The bread sells out fast, so do not go there late unless youreseekinga quiche, a dessertorjust a baguette.
Elsewhere, Carrefour hypermarkets have begun baking European style bread, which sells from Rp10,400 for abatard(like a shorter, wider baguette) to Rp19,000 for loaves of whole meal bread. Unlike fruit and vegetables occasionally kept on the shelves until they start to spoil, the bread is fresh and tasty. Unfortunately, ethical considerations preclude some people from shopping at Carrefour, on account of unproven allegations of human rights abusesleveled against one of its commissioners, a retired general.
Some bakeries claim to sell ,homemade bread but that is often nonsense. The exception is LChaim Home Made Bread, which was opened earlier this year by sisters Abigail and Elisheva Wiriaatmadja. They bake from their East Jakartahome, specializing in Middle Eastern style breads, English muffins and North American pumpernickel. For now theyoffera home delivery service, taking orders through their website and Facebook page, butthey are looking fora suitable retail outlet, probably in Kemang. LChaims top-selling product is their exquisitewhole meal English muffins, farsuperior to the dry, doughy or sugary muffins from other establishments.
People seeking healthy fillings in bread can visit Daily Bread, which was founded byEddy Sutanto in 1996 and now has dozens of outlets in Indonesia. Other reliable options for good bread are some of Jakartas five-star hotels with their own bakeries. To keep things fresh, they generally sell mostbreadat half-price shortly before closing each day.
One of Jakartas oldest and best purveyors of decent bread is Vineth, which started out in 1977 neartheold Central Jakarta market area of Pasar Baru but has since relocated to South Jakarta andtodaysupplies bread to several supermarkets. The company initially targeted expatriates but most of its customers are now Indonesians, including those who studied abroad and got a taste for European bread and those who are simply keen to look after their health.
There is an old joke that you can eat a loaf of bread and still be hungry until you have eaten rice. That may be so, if the bread in question is alightweight loaf of floppy, sugary Sari Roti. But a loaf of Vineths Whole Wheat Roti Sehat is heavy by comparison. It is also more filling and therefore much better for anyone on a diet.
Jakartas indigenous Betawi people traditionally eatroti buaya(sweet bread shaped like a pair of crocodiles) at weddings to signify fidelity. This ceremonialsnackused to be madefromcassava until the Europeans introduced bread.
There may never come a day when Jakartas early morning rotivendors on bicycles provide healthy bread, but finding a good loaf and avoiding diabetes is getting easier, provided we look beyond the mainstream bakeries and convenience stores.
Roy Simson