Game Crazy
The Grogol mental hospital has seen a rise in numbers of young patients addicted to online games. The cooperation of parents is an important key to successful therapy.
Edition : 4 Desember 2012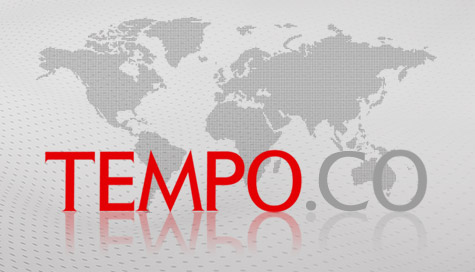 If he continues to refuse to come to hospital, we will have to pick him up and give him a shot to make him fall asleep." This was the ultimate scenario provided by the medical team from the Soeharto Heerdjan Mental Hospital in Grogol, West Jakarta, for a 16-year-old patient. For the entire four months of medical consultation and therapy, each time only the parents turned up for consultation. The patient continued to lock himself up at his home in Pamulang, Banten.
In his particular condition, it,s time he be in hospital. There is no other way," said Susy Yusna Dewi, child and youth psychiatrist at the Soeharto Heerdjan mental facility, whereTempomet her last week. While committing oneself voluntarily is preferable, when that is not possible, the hospital will commit patients by force whenever necessary. The sooner they get treatment, the better they will be," said Susy.
The teen in question, Rudinot his real nameis currently in need of treatment at a medical facility. Rudi, one of Suzy,s patients, is not mentally sick in the general sense. He is game-crazy. His addiction to computer games has surpassed acceptable levels, causing some mental disorder.
In recent times, the number of patients with similar addictions has been increasing. This year alone, 11 cases have emerged, compared to the annual one or two patients in previous years. The signs of game addiction are obvious: increasing times spent playing games, and signs of anger and hostility when the patient is asked to stop. In serious cases, the child loses all sense of time, skips meals, forgets to sleep and refuses to go to school.
Rudi,s parents began to worry when he started sporting all these symptoms. The senior year high school student had refused to attend school for over half a year. Totally absorbed in his online gamesone being the Giga Slavethe boy had begun to lock himself up and refused to associate with his peers. When angered, he would punch the walls of his room.
Armed with this information, Susy diagnosed Rudi as already in the throes of neuro-transmitter disorder, a chemical imbalance that impairs the normal flow of information into a person,s brain cells. She put him on medication to restore his balance, reduce his aggressivity and dependency on games, and hopefully allow him to get some rest.
With medication, Rudi began to improve. His times spent playing games dropped significantly from his usual all-day stints. He was able to get some sleep, instead of staying awake the whole night through. He no longer lost his temper when the computer was turned off. But he still refused to go to school and mix with friends. We still have a lot to go," said Rudi,s father.
These are the reasons why Susy thinks there is a need for Rudi to come in and be treated. She hopes that direct communication with him can reveal some of the root causes for his addiction. Rudi, she thinks, is in need of more fundamental psychiatric therapy beyond mere medication. In hospital Rudi would be able to undergo group- and behavioral therapy, and be allowed, among other things, to explore at length his notions of self-concept.
Tjhin Wiguna, a psychiatrist at the University of Indonesia-Cipto Mangunkusumo Hospital Psychiatric Department has handled a similar case. An 11-year-old fifth grader was addicted to computer games, but had refused to be taken for medical treatment. The case ended happily because the parents were cooperative, and sought out creative outlets for their child. The child was introduced to koifish-breeeding, which turned out to be something he became enamored to. The boy began to be willing to discuss things," said Tjhin.
From cases they have handled, both Susy and Tjhin are of the opinion that one of the major factors for games-addiction is very clear: parents who tend to spoil their children and give in to anything the children demand. Problems are more pronounced among children whose parents never scold them for any offence. Besides firmness, ongoing supervision at home is also required to be effective.
To unravel the root causes, therapy must take many factors into consideration, said Susy. Parents have to commit them selves to being assertive. Behavior change has to occur on both the parents and the child. Susy once treated a patient who had gone on a three-week games binge. The patient is now much better, is going to school and has now gone back to mixing with his peers. The cooperation of parents is very important," said Susy.
Dwi Wiyana
---
Failing to Become a Dentist
Arfan - let's call him that - harbors deep-seated feelings of guilt towards his late grandfather, who wanted him to become a dentist. This did not happen. His addiction to the Atlantica online game triumphed over his childhood ambition. His obsession with the group game made the 2008 year college student forget to attend classes. In consequence, last January he was declared a dropout by the dean of the dentistry department of his university in South Jakarta.
"I was devastated and became thoroughly depressed by the DO decree," said Arfan, who this year transferred to mechanical engineering at another university in South Jakarta. In a meeting with him at his new campus last Tuesday, the 21-year-old said he had withheld his DO statement letter from his parents for nine months.
His games obsession began in 2009 when his friends invited him to join in a game. In the beginning, he would play for an hour or two at an internet cafe. Gradually, this was not enough. Arfan decided to take an unlimited subscribtion at the cafe near his boarding house in Ulujami, South Jakarta.The subscription cost him Rp250,000 a month. He started off with Point Blank, then graduated to Atlantica, which he deemed more challenging. He had begun to be hooked.
To beat his opponents in a strategy, Arfan once went five nights without sleep. His eyes were bloodshot and he lost his temper at the drop of a hat. Unsurprisingly, for no good reason, he would often bash the computer in front of him in anger. But none of this kept him from his desire to become the best in Atlantica.
The turning point came when his group accused him of playing foul. Unable to bear the defeat and humiliation, he quit the game. Before managing to completely regain his composure, a few days later he received the DO letter from the dean. Arfan was rocked to his core.
The blow made him go willingly for consultation with Susy Yusna Dewi, the psychiatrist at the Soeharto Heerdjan mental hospital. After four sessions, Arfan's motivation to study returned. Though his hopes of becoming a dentist was no longer viable, he decided to switch to mechanical engineering. With that, Rudi's addiction to electronic games came to a halt. Game over.
Dwi Wiyana