Delicious Diet for Cancer Patients
Food for cancer patients can be prepared in a tasty way. Getting the right nutrients is important to boost the body's capacity for resistance.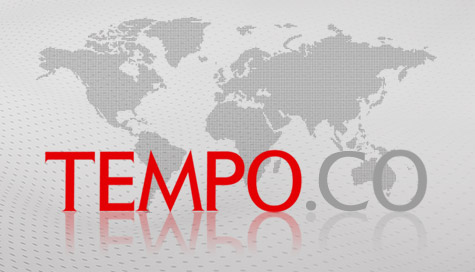 AFTER she was diagnosed with breast cancer in 2002, Ellen Martini was hearing all kinds of information about what she could and could not eat. It made her upset. She had already given up her left breast in surgery.
Following the operation, there was a lot of information about food, Ellen told Tempo on Tuesday last week. I was told to avoid this or that food."
It all came to Ellen via word of mouth, without clear sources of reference. Some of it confused her. Someone told her she could not eat melons or grapes, for example. It's ridiculous," she said. To Ellen, it seemed logical that as she underwent treatment, nutrient intake would be vital.
To determine the facts, Ellen sought new information. She browsed the Internet, but more importantly, she also consulted doctors with experience handling cancer patients. It turned out that much of what she thought she could not eat, she actually could. She began to savor whatever she wanted, fruits and vegetables included.
As years went by, Ellen completed her treatment, and she has been fine ever since. Now she is an active member of the Indonesian Cancer Foundation.
Confusion over food is common among cancer patients. Dr. Ang Peng Tiam, a senior cancer consultant at the Parkway Cancer Centre in Singapore, said he sees the same thing in his country. In every consultation, nearly all patients ask about their diet: what they can eat, what they must avoid," he said in Jakarta earlier this month at the launch of his new book, Delighting D'Appetite, a collection of recipes for cancer patients.
Patients ask about food because they hear and read so much different information about what they should eat, especially on the Internet. Food A will poison the body, food B will trigger cancer cell growth, and so forth. Some get it in their heads that they cannot eat meat and so turn vegetarian.
Ang hopes his book will convey that people affected by cancer can consume nearly all types of food. That includes soup, meat, fish, seafood, noodles, vegetables, fruits, drinks and different snacks. And every recipe in the book has been tried out by several famous chefs, so nothing is unproven. The food is very delicious," said Ang, who is also active at Singapore's Mount Elizabeth Hospital.
Not only are they appetizing, but the ingredients in the book were chosen to suit patients' nutritional requirements, said Fahma Sunarja, a nutritionist at Parkway. The book also describes cooking methods. There is no food grilled over charcoal fire, like satay or barbecue, for example. That is because grilled food has been suspected of causing cancer.
All the recipes use fresh ingredients without preservatives," Fahma told Tempo on Monday last week. And they are good for you. Vitamins, anti-oxidants (which protect the body against cancer-causing free radicals) and phyto-nutrients (plant-based nutrients believed to boost health) are a common theme.
People undergoing chemotherapy need energy," Indonesian Cancer Foundation survivors coordinator Dr. Ulfana Said Umar said. They should thus sufficiently consume nutritious food." Like Ang, Ulfana gets questions almost every day about what cancer patients can eat. She shared his view that they can eat almost any kind of food they want.
Dwi Wiyana, Hermien Y. Kleden
Dr Ang Peng Tiam, Medical Director and Senior Cionsultant, Medical Oncology, Parkway Cancer Center:
An Oncologist and a Chef Share many Similarities
In Jakarta two weeks ago was Ang Peng Tiam, a Singaporean senior oncologist, with a luxury cookbook in hand: Delighting D'Appetite.
Containing scores of menu items, Ang's book features recipes that have been tested by well-known chefs for their nutritional value for cancer patients. Previously, Ang had published Awakening Appetite, also for cancer patients.
Through these two books, he said that anyone who has been diagnosed with cancer can consume almost any kind of food, without worry. Go ahead and eat anything, nothing is banned," said the oncologist, who also practices at Mount Elizabeth Hospital.
It is no secret that many Indonesians fly to Singapore to seek medical treatmentsome of them are Ang's own patients.
Not surprisingly the presence of this oncologist in Jakarta has elicited some criticism from a number of local doctors. But Ang is unfazed. Your country is so big, there is a need for many cancer experts," he told Tempo.
Although he treats at least 100 cases a month, Ang, who is Deputy Chairman of the Singapore Cancer Society, travels around Asia regularly, to speak about the disease.
In the middle of his busy schedule, Ang met with Tempo journalists Hermien Y. Kleden and Dwi Wiyana last week. Excerpts of the interview:
Why should an oncologist like yourself be concerned with a book of recipes?
Every patient will ask the same questions about diet: what can be eaten, what cannot be eaten. We really don't have the time to sit down with them one by one or teach them how to cook what to eat, or what not to eat. So instead, let's create a book.
Did you involve many chefs?
A number of good and experienced chefs prepared the recipes that had been tested, which you can see for yourself in the book. They are tasty and attractive. The presumption that cancer patients must restrict their diet, or become vegetarian, is totally untrue.
Could there be a similarity between oncology and the culinary field?
There are similarities. In oncology, we work with a formula, prespcriptions and mixtures. You might tell a patient, You should take this medication, containing so much of this and that." A young doctor would refer to this 'recipe book', following diligently its directions. But an experienced oncologist can improvise according to the needs of his patient without looking at the 'recipe book'.
So, the amateurs will rely on a recipe book?
A young surgeon will certainly hold on this 'recipe book' and follow its directions, stage by stage. An experienced chefjust like an oncologistknows well the book's contents, but he can improvise according to the menu and according to the patient whose food is being prepared.
Is this something that brings extra satisfaction to a medical personnel?
Let me explain to you: good medicine makes money, bad medicine doesn't. Because as long as you practice good medicine, there are many people who need help. Growth must come from the fact that you are doing good and that is what we are very proud of. Another very important thing is the public's urgent education on cancer. That's why I travel around, so I can share the message about cancer, including in Jakarta this time.
How many operations do you handle in a day?
I don't do any surgery, I'm a non-surgeon medical oncologist. I treat cancer, so I don't operate. I'm a thinker, not a doer.
How many cases do you study each month?
I study and scrutinize about 100 new cancer cases a month, about 1,200 a year.
That's quite a lot. Do you think about cancer when you sleep and when you walk?
To be honest, I don't. For me, work is work, when I relax, I do relax. Studies done in America say that a high number of cancer specialists burn out, I'm far from burned out. Life consists of many facets and you must enjoy all of them. Only in this way can you think and enjoy to share the message of how to beat cancer optimistically.