Luwak Coffee, Without the Luwak
An IPB researcher succeeds in making luwak coffee in the lab. Its selling price can be lowered and it is more nutritious.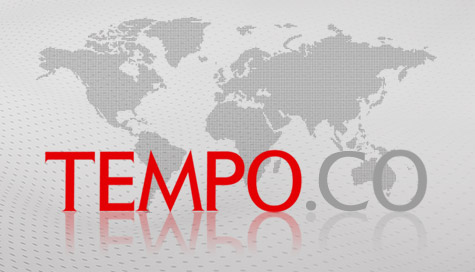 A sweet-and-sour taste with medium thickness plus a nice aroma makes luwak coffee a hit with coffee aficionados the world over. Because of its rarity and the unusual manufacturing processthe beans must be eaten and digested by civet cats, then collected from their dungthe price is sky-high. For example, Funnel Mill coffee shop in California, USA, dares to sell a cup of genuine luwak coffee for US$80, or about Rp760,000.
This astronomical price is justified because the coffee is so hard to find. Civet cats (Paradoxorus hermaphroditus), or luwak in Indonesian, are instrumental to the process. The nocturnal animal's keen sense of smell enables it to choose the best, ripest coffee beans for its meal. That is why coffee experts believe civets produce coffee beyond comparison.
There are many seeking to discover the secret behind luwak coffee's unique flavor. Erliza Noor, a researcher at the Bogor Institute of Agriculture (ITB), said she never meant to develop an interest in the drink. Two years ago, a colleague challenged her to produce luwak coffeewithout the luwak. Why not? But how do we make it?" Erliza told Tempo, quoting her own first reaction.
Experts have long believed it is the civet's stomach that is responsible for the coffee's deliciousness. They hypothesized that special bacteria in the civet's intestines digests the beans' skin, which consists of cellulose, hemicellulose and proteins. About 24 hours after consumption, the still-intact beans are excreted as feces. The enzymes change the chemical structure of the coffee beans," said Erliza, 53.
Erliza initiated a study of the civet's digestive process. The key was to identify the bacteria within. Problem was, there were many types of bacteria. Erliza realized that discovering the secret would take more time than she thought.
The Bandung-born researcher commenced her study with a visit to a civet farm in Pangalengan, Bandung. Luwak coffee produced by civets from Mount Malabar just south of the city is exported to many countries. She brought some of their waste back to her lab in Bogor.
All throughout 2011, Erliza put in many hours trying to identify the bacteria in the civet's belly. There were at least nine types of digestive bacteria. There were three non-pathogenic bacteria Erliza felt played a role: proteolytic, which breaks down proteins; cellulolytic, which breaks down cellulose; and xylanolytic, which breaks down hemicellulose. These bacteria produce enzymes that break down the skin of the beans. Erliza measured the enzyme production at 24-hour intervals for four days.
The following year, Erliza began to produce luwak coffee from 100 kilograms of Arabica coffee. The method was similar to fermentation. The coffee beans were separated from their skin and stored in an airtight container filled with bacteria. To keep the bacteria alive so that it could excrete enzymes, Erliza added finely ground, dried coffee skin. This fermentation imitates the process inside the luwak stomach," she said. There are no additional chemicals."
The process produced enzymes in the lab at a temperature of about 30 degree Celsius, differing from the digestive process of the civet, which happens at 40 degree Celsius. For Erliza, that was a good thing. The production of artificial luwak coffee does not require heating, and the production cost can be kept down to minimum," said Erliza, who has a PhD from the University of Queensland.
The lab-enhanced beans become brown when dried, presumably from the caramelization of sugar molecules that takes place during the fermentation process. They contain much less ocsalate acid, which harms the kidneys, than beans from a civet's stomach. As a substitute, the level of ascorbic acid, which is antioxidant, and lactic acid, which is good for digestion, can be increased one hundredfold. This coffee is nutritious," Erliza said.
Now Eliza knows how the bacteria produces luwak coffee. She can therefore produce variants of the drink to meet specific orders. This year, she is going to play around with taste and aroma. She plans to send samples to the Coffee and Cacao Research Center in Jember, East Java. After that comes mass production, she said.
Conducting the study has cost Rp190 million, but it has been worth it. This 'artificial' luwak coffee is a lot cheaper than the genuine kind, whose median price is about Rp1 million per kilogram. The price can be reduced by up to 50 percent," Erliza said. After all, she does not have to raise civets. Providing the animals with the special foods they requiremilk, honey, chicken, fish, fruit, not to mention coffee beanscan get expensive.
Suprio Guntoro, a researcher at the Agricultural Research Center in Bali, has also produced luwak coffee without civets. He uses fermentation too, but he does it at 45 degree Celsius. At one time, this probiotic luwak coffee was sold in exhibitions at a price of Rp700,000 a kilogram," Suprio said. So does Beni Hidayat, a researcher at Lampung's Polytechnic Food Technology Study Program. He obtains protease enzymes, used for breaking down proteins, from the papain chemical property he buys in stores. Papain is derived from papaya. What he produces has attracted coffee dealers in Jakarta and Bandung.
Anton William
---
Taste-Testing in a Coffee Kitchen
At Headline, a coffee house in Kemang, South Jakarta, the ritual taste-testing of coffee has become a regular affair. On a recent day there, a coffee-frying pan and a coffee grinder were vibrating loudly. Tiny glasses were clinking when two kinds of coffee were poured down with hot water at 92 degree Celsius and made to dissolve for four minutes. This was cupping, the testing of the aroma and flavor of the drink by experts.
Tuti Mochtar removed the excess floating coffee with a spoon and inhaled the aroma. She raised a spoonful to her lips and gulped it down.
The first glass contained coffee produced from wild civets in Tanah Gayo, Aceh. She said it was the world's best luwak coffee, able to fetch up to Rp2.4 million a kilogram. It smelled of fruit and tasted both sweet and sour. This is a balanced taste," said Tuti, who judges coffee competitions across Southeast Asia.
The coffee in the second glass made her frown. She smelled a heavy aroma of fruit mixed with an odor as sugary-sweet as candy. Its aroma is unique," she said. This was a sample of the coffee produced in a lab by Erliza Noor, the researcher at the ITB. Erliza gave Tempo the coffee to be tasted alongside the genuine luwak coffee.
Tuti sipped the lab-produced luwak coffee. She said it lacked the signature sweet and sour flavor of natural luwak coffee that lingers in the mouth. Tuti experimented by mixing the original luwak coffee with some Erliza made. She sensed that the taste of Gayo coffee was overshadowed by the 'artificial' one. Even though its flavor is not yet the same as luwak coffee, Tuti thinks Erliza's coffee can still be improved.
From the outset, Erliza has reminded people that her research is yet incomplete. To date, the research has only reached the stage of searching for the right compositions. The phase of finding the flavor through cupping has yet to be done. Through numerous variations of mixture, the desired flavor and aroma will then be obtained," she said.
Anton William
---
Probiotic Luwak Coffee
Arabica coffee
Coffee beans are separated from their skin and stored in an airtight container filled with bacteria.
Temperature: 30oC.

Bacteria:
Proteolytic, breaks down proteins
Cellulolytic, breaks down cellulose
Xylanolytic, breaks down hemicellulose
92oC Infused with hot water
4 minutes Made to dissolve