The Act of Killing, Solo Style
In the wake of of Joshua Oppenheimer's film, The Act of Killing, an unprecedented documentary about death squad leaders from the Suharto regime, an Indonesian director has produced a similar film focusing on Central Java.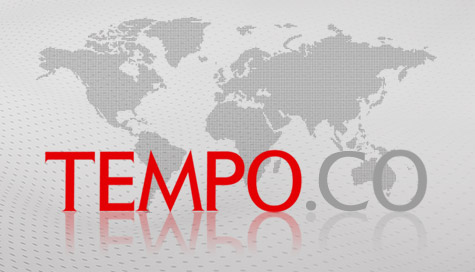 Jembatan Bacem (Bacem Bridge)
Director: Yayan Wiludiharto
Producers: Rini Pranatawati, Zaenal Abidin
Production: Elsam and Pakorba Solo
Bibit, an old man with a thick moustache, scatters flowers over the Bacem Bridge, which straddles the Solo river on the Solo-Sukoharjo border. The petals drift on the water. Bibit dedicates his pilgrimage to those who will never come back. The scene leads to the recollections of several other people.
Bibit recounts what hearing gunshots was like, during the purge of the Indonesian Communist Party (PKI) members in the 1960s. He says he was made to help execute them, right here by this river. "I would have been shot if I had refused to cooperate," he says.
There is also Mulyadi. At one point in the film, the bald, stout man walks to Sasono Mulyo, where he was detained from 1965-1967. He talks about the tense nights spent there, when he did not know his fate, and could only wonder if he would be 'borrowed' for interrogation or moved to another location.
Bacem Bridge is a simple film. It contains no black-and-white footage from the past. And even if it does not quite measure up to Oppenheimer's work, it stands on its own.
Like The Act of Killing, Yayan's film is built on interviews with perpetrators and victims of the atrocities. There is no character in Bacem Bridge who is quite as complex or compelling as Anwar Congo, the butcher from Medan whose inner struggle Oppenheimer brings through masterfully. Yayan only offers the confessions of Bibit and others like him, and interviews with victims; it is not quite the same. Still, some of the material is intense.
Take Barjo, an 82-year-old man from Purwodadi. Barjo nearly died during the massacre in 1965, but he managed to evade the killers who pursued him. In one of the most powerful scenes, Barjo describes his escape while another man, Arif Hidayat, sketches what he is saying. The drawings seem to reawaken long-buried thoughts within Barjo. It is a chilling moment.
At a screening of the film at the Goethe Institute on April 24, Barjo was in attendance. He said watching the film made him feel like he was traveling back in time. The audience, too, seemed to get carried away by the rendering of the incident.
Yayan began production in 2007, but cost constraints made completion take a long time. He could only interview Barjo in September 2012.
As an independent film, the production is good enough that it should make any list of notable documentaries about 1965. Recorded testimonies of individuals who participated in the violence during that dark chapter in Indonesian history, which has been kept under wraps for decades during the authoritarian rule of Suharto, have provided a new perspective hitherto absent in locally-produced documentaries on the subject.
Dian Yuliastuti