The Ancient Genes of Nias People
The Nias ethnic group displays genetic similarities with the indigenous people of Taiwan. A third cluster of Nusantara has been found.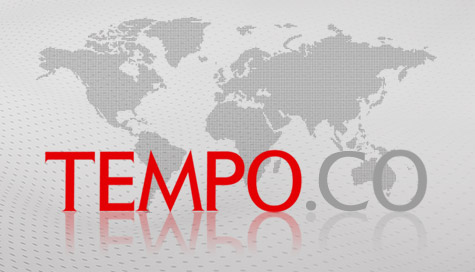 HJ.T. Bijlmer's 1943 article in the journal Genetica switched on a lightbulb in Mannis van Oven's head that pointed toward Nias, an island off Sumatra's western coast. The molecular biology researcher from the Netherlands was amazed to learn that most Nias people were blood type O. Also the people of Nias seemed to have distinctive features compared with other Southeast Asian ethnic groups.
Van Oven's mind was running wild. The 30-year-old suspected that Nias had a very different history from the other inhabitants of the Indonesian archipelago. The suspicion led him to trace the blood of Ono Niha, the local name for Nias natives.
"Their genetic contents make me curious," Van Oven said in mid-April in a presentation at the Eijkman Institute Auditorium in Jakarta.
Van Oven collected 407 blood samples from southern and northern Nias, then sent them to Germany for deoxyribonucleic acid (DNA) extraction. After that they went to Rotterdam for analysis.
Van Oven focused on DNA analysis of Y chromosomes to trace the patriarchal line-age and on mitochondria to trace the matriarchal lineage. The track-down resulted in the haplo-group, the sorting of men into an ancient clan based on genetic marks with a unique pattern called single-nucleotide polymorphism (SNP).
SNP constitutes a small change in DNA that occurs naturally from time to time. The appearance of SNP in one generation will be a unique lineage indication handed down to the subsequent generation. This is what was noted by Van Oven to map the origin of the Nias ethnic group. "Men from the same ancient clan will share the same SNP pattern," he said.
The outcome was surprising. Van Oven discovered that Ono Niha's DNA lacked variety. Only two genetic Y chromosome marks were found: O-M119 and O-M110. Those two marks only appear in the indigenous ethnic group of Taiwan, who set off thousands of years ago on what is known as the Austronesian migration, one of the greatest population movements in human history. Sailing on double-outrigger canoes, Austronesian-speaking people from southern China are thought to have populated most of the Indonesian archipelago, displacing the hunter-gatherer peoples that lived there, and to have reached as far west as Madagascar and as far east as Oceania.
"Nias people's genes resemble those of the Austronesian cluster living in Taiwan 4,000-5,000 years ago," Van Oven said. Although separated by 3,500 kilometers, according to him, Taiwan and Nias are bound by blood relations.
Van Oven examined Karo and Batak blood and found more varied DNA markings. Those two groups live closer to Nias than indigenous Taiwanese do, but they did not display Nias people's genetic marks, he found. A comparison using 1,500 samples from 38 populations in East Asia, Southeast Asia, Melanesia, Polynesia and Australia confirmed the DNA uniformity of Ono Niha.
"The Nias ethnic group must have formed their own population, different from those in surrounding regions," Van Oven said.
His conclusion was supported by Prof. Herawaty Sudoyo. Through the Pan-Asian SNP Initiative research project, the Deputy of the Eijkman Molecular Biology Institute mapped the DNA of ethnic groups in Indonesia and found that Indonesia not only comprised two major clustersMalay in the west and Papuan in the eastbut there was yet a third cluster.
"Nias formed a cluster with the people of Mentawai and Taiwan," Herawaty told Tempo two weeks ago. Herawaty speculated that Simeulue and Enggano people, including those of westernmost islands, also belonged to this cluster.
Geographic isolation has caused the uniformity of Nias islanders' genes. Their 'exclusive' marriage culture has exacerbated the condition. "They're married to local residents so that their genetic materials don't spread," Herawaty said. Ethnic groups in other parts of Indonesia show greater genetic variety. This situation points to a genetic bottleneck event in Nias people's history.
The Nias ethnic group's unique DNA is inseparable from the flow of genes to Nusantara, a name for the Indonesian archipelago. Van Oven said the Nias tribe inherited the genes of Taiwanese that migrated to Indonesia via the Philippines to Kalimantan and Sulawesi, a reference to the Formosa distribution theory, named for an island in the Taiwan Strait. In fact, the original wave of human migration started in Africa. This wave reached Taiwan 6,000 years ago. The gene flow arrived at Nias 1,000-2,000 years later. This route was backed by Nias people's DNA resemblance to Filipinos'.
Linguistic evidence, too, supports this hypothesis. Li Niha, the native tongue of the Nias people, is subsumed under the Austronesian language family. The family tree shows that Li Niha is very close to the roots of the Austronesian language, with no close family attachments to the other ethnic tongues such as Celebic, Flores-Lembata and Bima-Sumba. "If the languages are close, the genes are also always close," Herawaty said. It is like the similarities between the language and culture of Madagascar people and those of the Dayak ethnic group in Central Kalimantan.
An archeologist from the Medan Archeology Agency, Ketut Wiradyana, can rewind Nias' history to 12,000 years ago. At the time, Nias was visited by the Austromelanesoid race of the Hoabinh culture, who used to settle in the caves of northern Vietnam. The early men inhabiting Nias had robust bodies, dark skin and oval skulls. They cruised along the western route through Thailand and the Malaysian peninsula before crossing Sumatra's eastern coast.
The Austromelanesoids came in waves and lived nomadically along the eastern coast northward, later turning to the south, passing the western coast until they finally crossed to Nias Island. While on their way, they were gathering sea harvests and accumulating them in Banda Aceh, North Aceh, East Aceh, Langkat and as far as Bintan.
"Their traces are hills of oyster shell leftovers and stone implements called sumatralith," Ketut told Tempo. Similar artifacts have been found in Togi Ndrawa Cave in Lelewonu Niko'otano village in Gunungsitoli, Nias.
The early Nias people were later cornered by the arrival of Austronesians from Taiwan. The advanced Austronesian civilization shifted the existence of Austromelanesoids in Nias. "Their culture was more advanced, already familiar with paddy and metals," Ketut said.
They took the route of the Philippines, Sulawesi, Kalimantan, proceeding along the coasts of Sumatra. The oldest artifacts of Austronesian men in Indonesia are found in Minangas Sippako in West Sulawesi, estimated to be 3,500 years old. According to Ketut, the people from Taiwan got to just 600 years agothree-and-a-half millennia later than Van Oven's theory. Proof of their arrival takes the form of relics of megalithic civilization in Nias around the 15th century and they have become Ono Niha's ancestors.
"Nias people today believe their ancestors came down from the sky in Boronadu Gomo," Ketut said. Boronadu Gomo is an area in central Nias. The men from a more modern generation lived in the coastal zone of southern Nias.
Nias community leader Waspada Wau confirmed the notion that Nias ancestors were from the sky. Ono Niha's forebears first came down in Gomo, located in the middle of the island. In this highland they settled and established their civilization that can still be partly observed to date.
"In Gomo many menhirs (upright stones) they built are still found," Waspada told Tempo.
According to him, the ancestors from Gomo later spread to various areas in Nias, including his village home, Baweumataluo in southern Nias, which is known for its stone-jumping tradition. Gomo people themselves have no tradition of this kind.
Now a big question haunts Herawaty. The research she conducted for the past decade showed the spread of DNA of Asian people originated from the civilization located in the Sunda Shelf, which has sunk. Therefore, it is likely that Ono Niha constitute Taiwan people's ancestors. "How they migrated hasn't been found out yet," she said. For this answer, Herawaty is going to Sulawesi and Kalimantan to detect traces of their Austronesian migration.
Mahardika Satria Hadi, Anton William
---
Map of modern HUMan Migration
Europe
50,000 years ago
Central asia
20,000-30,000 years ago
Arabian Peninsula
72,000 years ago
Africa
The origin of modern human 150,000 years ago
Madagascar
1,000 years ago
8,000 years ago
ANDAMAN islands
Nias
4,000-5,000 years ago
Mentawai
1,000 years ago
Madagascar
1,000 years ago
America
15,000 years ago
Taiwan
6,000 years ago
Austronesia
The ancestor of people in Southeast Asia, Papua New Guinea, Madagascar, and the Pacific Islands.
Polynesia
Australia
~50,000 years ago