RITHY PANH, CAMBODIAN FILM DIRECTOR:
People Need Historical Reminders
A semi-autobiographical film by Cambodian director Rithy Panh won the Un Certain Regard award. It is an effort to keep memories alive.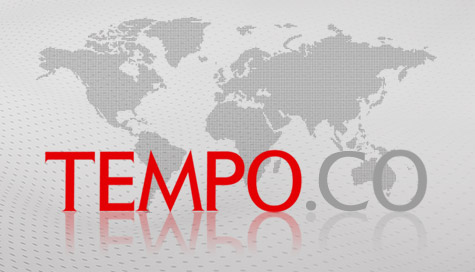 It began with a question: were there pictures made during the time of the Cambodian genocide between 1975 and 1979 which could be used as historical evidence of the Khmer Rouge evil? There were none. What was left were films and propaganda pictures made by the Pol Pot regime.
Rithy Panh, who lives in France, finally decided to create his own pictures, by using ceramic dolls in his film L'Image Manquante (The Lost Picture). It won the Un Certain Regard award for the best film at this year's Cannes Film Festival.
Born in Phnom Penh on April 18, 1964, Rithy Panh is one of the survivors of the Khmer Rouge atrocities. He was sent to a forced labor camp at the age of 11 in 1975, and witnessed his parents and two brothers die of starvation and hard work. Luckily, in 1969 he was able to escape to a refugee camp in Thailand, before finally traveling to Paris where he became a film-maker.
Rithy Panh has produced many documentaries, particularly about Cambodia. His works include Duch, Master of the Forces of Hell, which contain interviews with Kang Guek Eav, alias Duch, the second top man in the Khmer Rouge hierarchy.
The Lost Picture is a semi-autobiographical film by Rithy Panh which tells about Cambodia's dark times through the perspective of his family. After he received the award two week ago, Rithy spoke to Tempo correspondent Ging Ginanjar. Excerpts:
Is this film a documentary or what?
This is a personal story. Something small, something very personal, if it is produced well it can become a universal story. This film can be globalized and can be understood by everyone, like people in Uganda, Rwanda and South Africa. We fight for the same thing: against totalitarianism and dictatorship. We try to rebuild society and we want to maintain our freedom.
Why did you use ceramic dolls as the characters in the film?
It's to tell people about a certain period that had no photography. What they had were Khmer Rouge propaganda films. Their cruelty has not been documented. For years I have been studying this subject. I try to make it in such a way that everything remains logical, not become a comedy or a drama. I prefer to work about remembrances, because it is very important for every nation to keep and nurture its memories. This film is my effort to speak about truth from my own personal viewpoint after I traced the facts. I hope it will help the people of Cambodia to reflect on and and live a better life.
Did you meet with other survivors to make this film?
Yes, I met with many Khmer Rouge survivors. Also with the cruel perpetrators. To make such a film, it's important to meet them. But we cannot speak of reconciliation if we cannot speak of remembrances. If we do not have those memories, we cannot build a bright future. People don't only need a healthy economy, they also need a logical memory.
What about the trials of the Khmer Rouge?
Trials are not about the truth. But in order to get at the truth, we must master our history, our memories. Justice is only a reference point so we can manage better our memories.
How were your own experiences under the Khmer Rouge?
Very terrible, but at least I am still alive. And the important thing is that we must regain our dignity.